On August 31st, the activity of "Celebrating the 40th Anniversary of Reform and Opening-up ·Overseas Journalists in Changchun" was officially launched. As a member of the overseas journalists, I visited Yitong River in Changchun on September 2nd, and visited the Water Culture Ecological Garden along the river. The garden is a place with complete infrastructure, beautiful environment, and fresh air, which makes me feel very relaxed. Afterwards, I also went to visit the Industry Development Timeline Park.
Caption: The sceneries inside the Water Culture Ecological Garden [Photo by Seung Bong Park]
I do like the parks we visited today. I never know that Changchun has so many parks. Citizens can take a rest in these parks, which will add more vitality to their busy lives. In this way, I think it's a good idea to build parks in Changchun.
I'm especially impressed by the Nanxi Wetland Park. The wetland was once used as a place for sewage discharges, but after reconstruction, it has become a beautiful wetland park. In fact, similar things are happening in Korea, too. Many Korean artists are reusing the household garbage and industrial waste, and create artworks with them. This is a typical example of recycling.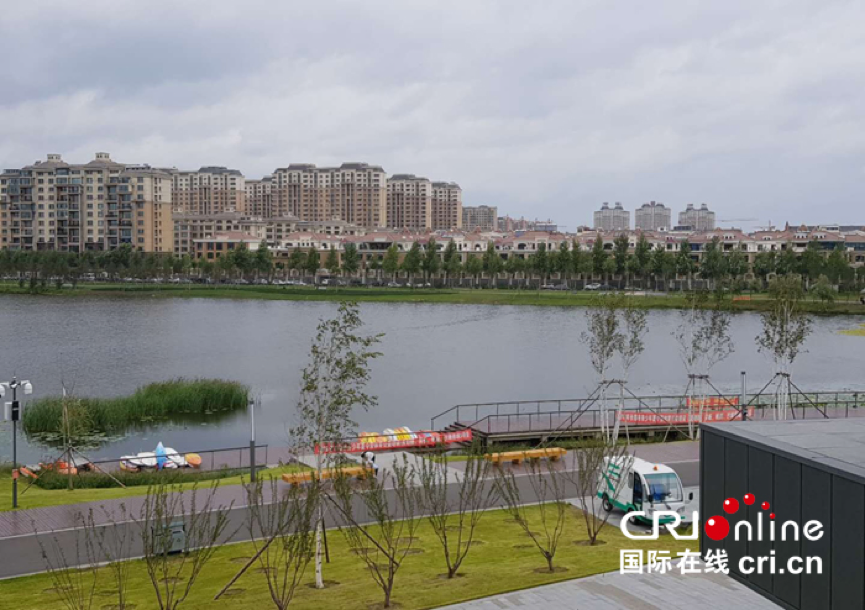 Caption:The water in Yitong River is clean and clear after the environmental resource management [Photo by Seung Bong Park]
In my opinion, strengthening people's awareness is the first step of protecting Yitong River. Citizens in Changchun can also recycle some of the garbage and waste, and make stuffs that can be recycled again from the waste. Additionally, Changchun can also hold exhibition shows about the process of creating the recycling products – from the waste to the recycling products, and then to the artworks, in order to tell people that even dirty garbage can be turned into beautiful and clean products and even arts.
Consequently, I suggest all the people to classify the garbage in daily life for resource recycling and the improvement of environmental quality. (Author: Seung Bong Park, a Korean journalist from NSP news agency)