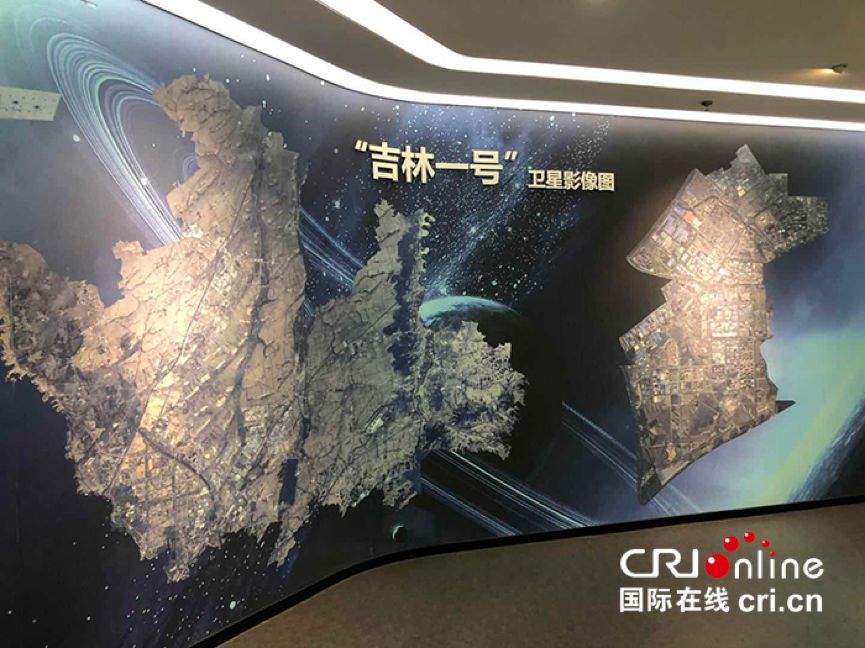 Caption: The image from Jilin-1 satellite [Photo by Kochaphan Suksujit]
As a member of the overseas journalists participating in the activity of "Celebrating the 40th Anniversary of Reform and Opening-up·Overseas Journalists in Changchun", I went to China Changchun New Area on September 3rd.
What has impressed me the most in the New Area is the Changguang Satellite Technology Co., Ltd. The company is using satellite to take photos in space to obtain big data from the ground, so that the data can be used in various fields. For instance, the Jilin-1 satellite from this company is put into use in agricultural field as it can get the information about grain yield, situation of plant pests and diseases, cultivated area and so on. In addition, the satellite can also be used to supervise the road conditions and climate change, which are related to people's daily life.
In my perspective, China has made great effort in the investment of technological innovation, and in this way, more people will benefit from the achievements of science and technology development. (Author: Kochaphan Suksujit, a TV host from PPTV36 TV station in Thailand)