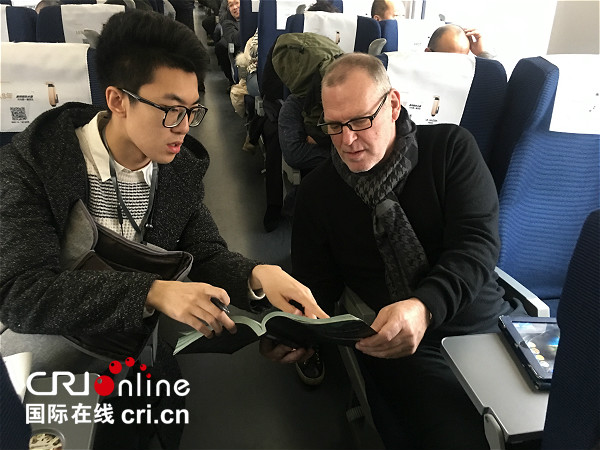 Caption: Australian Professor Dufu Wen is talking to an interpreter on the train to Yanji [Photo by Zhang Qi]
The blueness of the sky over Changchun seems to intensify each day. The locals tell me it signals snow and quick check of the weather app confirms snow on Thursday. I would love one day of snow, but today I am on the train heading to Yanji in Jilin's east, which is culturally distinctive.
The train ride from Jilin was smooth, fast and picturesque. Small farming villages set against low slung hills displayed conical golden stacks of hay contrasting with rich black soils. Agriculture dominates the landscape, but Yanji is an important trading hub for the region and the wide streets are busy with traffic of all sorts.
The hotel has views across a wide river into the distant hills. Everywhere are new residential and commercial buildings of even height and with large signs in Korean and Chinese. In fact, everything in Yanji is bi-lingual and bi-cultural.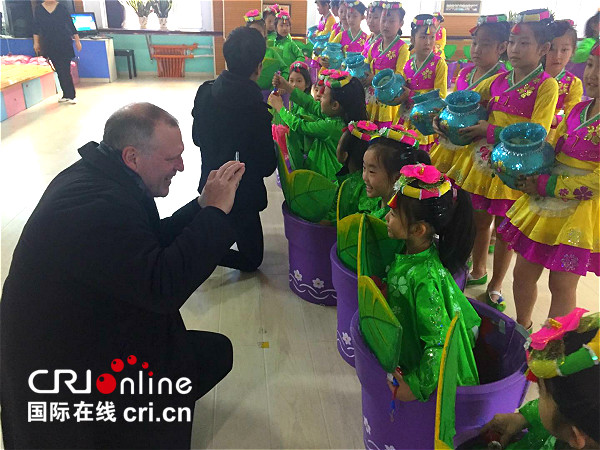 Caption: Australian Professor Dufu Wen is taking photos of students after a dance performance [Photo by Ge Ningyuan]
The Central Elementary School of Yanji is a perfect example of the regions approach to multi-culturism. Classes are given in both languages and cultural customs and traditions practised. However, mathematics, computer studies and the sciences remain key curriculums.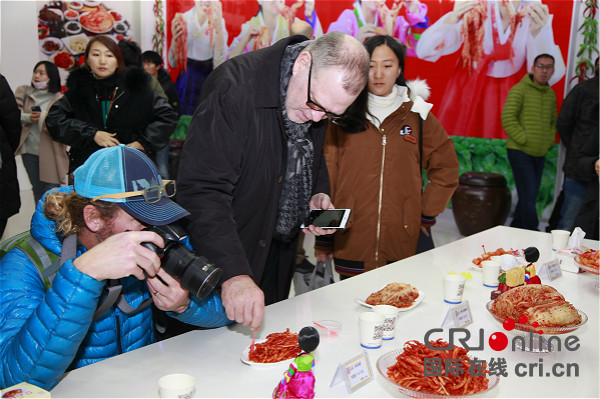 Caption: Australian Professor Dufu Wen is having Kimchi in the factory [Photo by Li Peng]
Kimchi, is perhaps the most pervasive of local condiments here. The Yanji Kimchi factory produces locally and exports globally. Export and trade is the future here. On the Chinese side everything is ready. A new airport, new highways, newly completed apartment blocks, warehouses and commercial buildings are ready for occupancy.