Two press conferences have been held simultaneously in Xi'an, Shaanxi province and Nanchang, Jiangxi province, marking the launch of their joint effort to hold the first Tourism Consumption Festival in the two provincial capitals.
The Shaanxi Tourism Consumption Festival, scheduled to open on December 28, 2018 is also a special part of celebrations marking the 20th birthday of Shaanxi Tourism Group.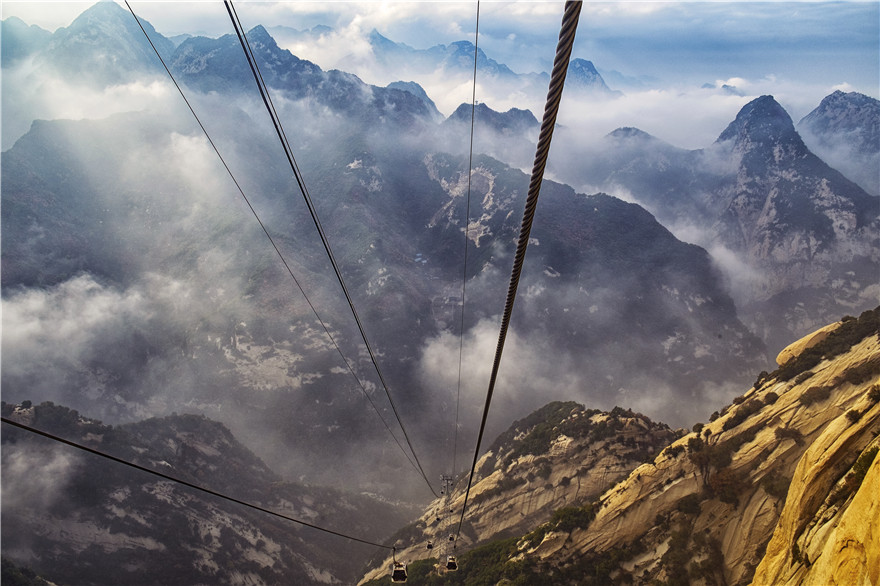 The Cableway to the West Peak of Mt. Huashan [Photo: Shaanxi Tourism Group]
During the Shaanxi Tourism Consumption Festival, Shaanxi Tourism Group will distribute free tickets for scenic spots, cableway service and performances through interactive red envelope, lottery and stamp collection activities, aiming to make the event a Double 11 Festival in the tourism industry and a yearend carnival for tourists featuring "book online, travel offline."
Deputy General Manager Jiang Hong of Jiangxi Tourism Group suggests Jiangxi and Shaanxi are major tourist sources of each other, the two companies will work together to further promote all-for-one tourism and contribute more to the tourism development in the two provinces.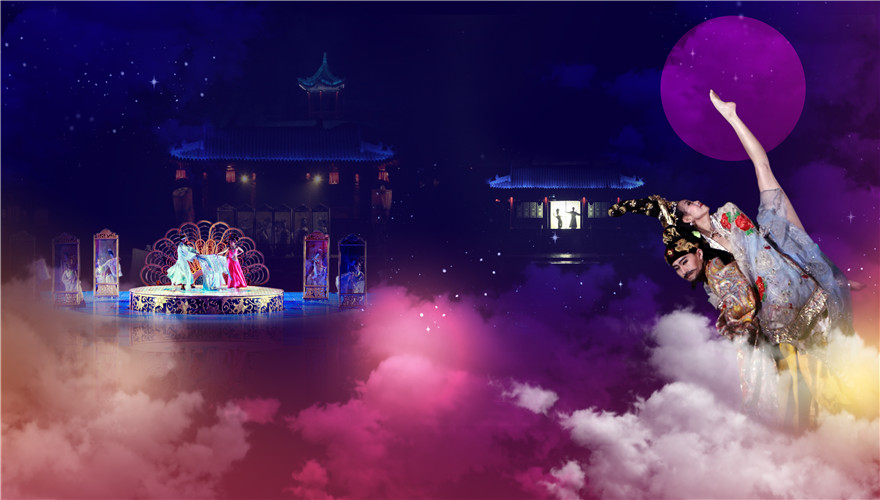 China's first major live-action historical dance drama Song of Everlasting Regret. [Photo: Shaanxi Tourism Group]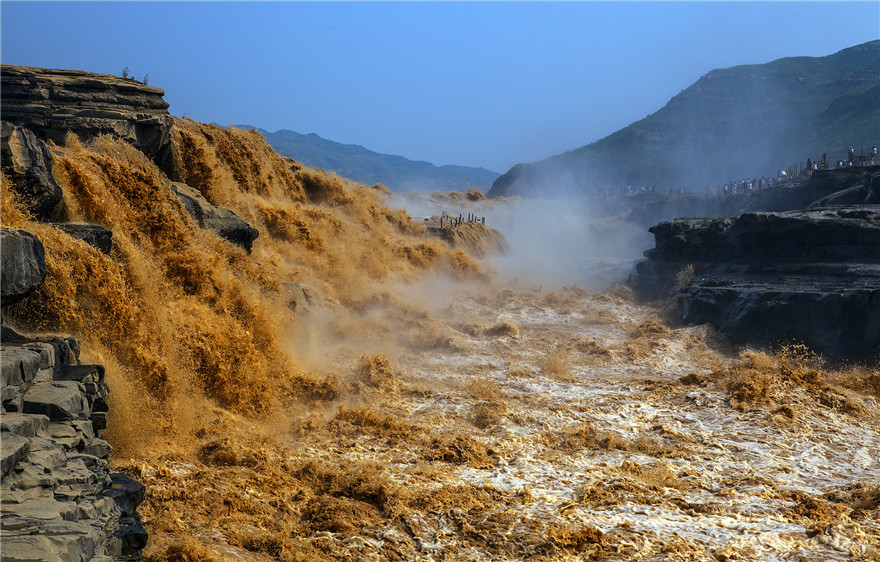 Hukou Waterfall [Photo: Shaanxi Tourism Group]
Shaanxi and Jiangxi, respectively situated in north and south China, boast different natural conditions, folk customs and cultures, but have been closely connected by the "red culture" bond of the Red Army's Long March. Deputy Director Chen Mengyu of Shaanxi's culture and tourism department suggests the two provinces have natural emotional bond and realistic basis for joining hands to build platforms, promote development and share development outcomes and in boosting tourism cooperation, the two sides can not only share market and resources, become each other's tourist source and destination, but also further tap the potential of "red tourism" and build a unified image in the tourism market so as to strengthen the regional attractiveness of both.