Recently, Beijing Yanqing New Era Civilization Practice Center has held the publicity activity of garbage sorting knowledge. In Shunzeyuan Estate, staffs from Yanqing New Era Civilization Practice Center invited the promotion team to publicise the knowledge of garbage sorting.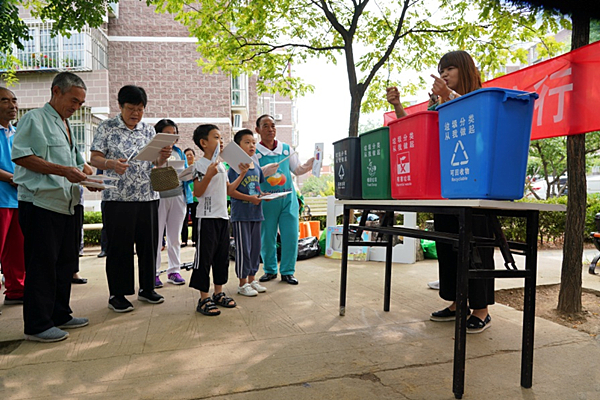 "Theoretically, recyclable matters are not garbage. They are 'treasures' that are misplaced." "Lithium batteries and thermometers are hazardous waste." "Please remember, meat bones are not kitchen waste." At the venue of the activity, members of the promotion team pointed at four rubbish bins with different colours, explaining the rules and common misconceptions of garbage sorting.
On July 1, Shanghai's first regulation on domestic waste management started to take effect. Shanghai has become the first city implementing mandatory garbage sorting in China. Meanwhile, Beijing, as the major city for the promotion of garbage sorting, has decided to divide garbage into four types: kitchen garbage, hazardous garbage, other garbage, and recyclable matters.