On the evening of September 3, Chinese and foreign guests of the 2019 World Tourism Cities Federation (WTCF) Helsinki Fragrant Hills Tourism Summit gathered in Helsinki's City Hall. The Helsinki City Council held a welcome banquet for the guests and invited delegates to join in "Helsinki Night."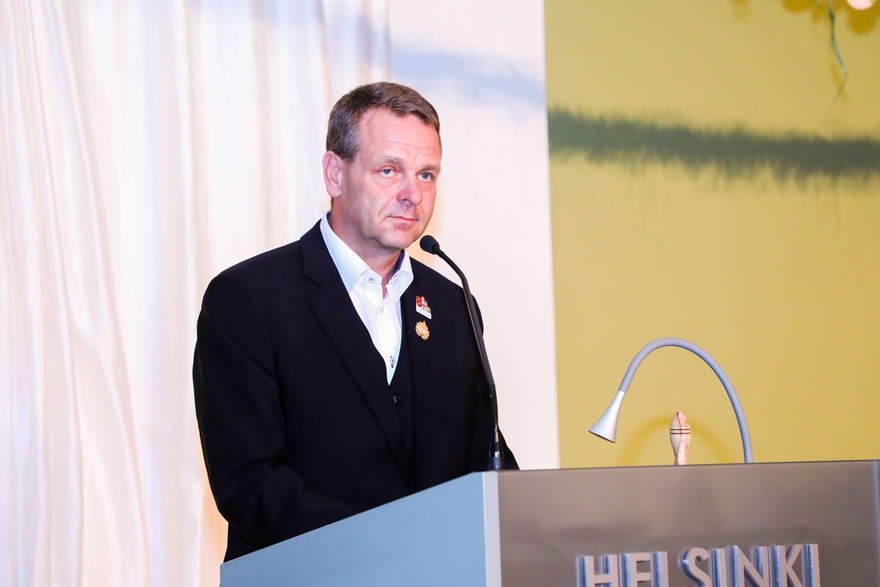 Jan Vapaavuori, mayor of Helsinki, delivers a speech. Source: WTCF
Laura Aalto, the director of the Tourism Bureau, chaired the activity. Jan Vapaavuori, mayor of Helsinki, introduced the architectural history of the Helsinki City Hall to the guests.
"Helsinki is one of founding members of the World Tourism Cities Federation (WTCF) and the first European city to hold World Tourism Cities Federation Fragrant Hills Tourism Summit," Vapaavuori said "Temporarily, digitalization and urbanization exert huge influence on tourism, urban development and urban lifestyle in the future. Travelers are more concerned about the sustainability of digital services than ever before, and the ability to meet these needs in a fast but sustainable way is key to future success. Support can be obtained only through continuously strengthening cooperation in this ever-changing world. Leading status can be retained through sharing each other's optimal practice and leveraging state-of-the-art technological innovation. As a city leader, theprimary goal is to provide best urban living conditions for our citizens and tourists. I anticipate a heated discussion so as to establish fruitful cooperation and friendship during the Fragrant Hills Summit."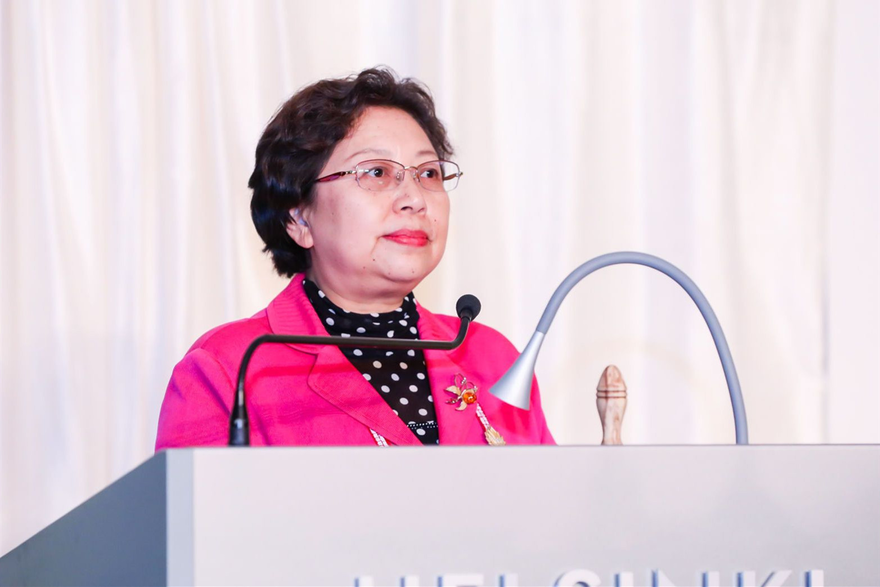 Wang Hong, executive vice chairperson of the WTCF Council and vice mayor of Beijing, delivers a speech. Source: WTCF
Wang Hong, executive vice chairperson of the WTCF Council and vice mayor ofBeijing, delivered a speech. She said that when preparing for the Tourism Summit, the Helsinki City Council communicated with the WTCF many times, formulated detailed and complete work plans, mobilized urban public sectors and tourismenterprises, and created an atmosphere with great city characteristics. All those efforts laid the foundation for the success of the Fragrant Hills Tourism Summit and portrayed Helsinki as a city of inclusiveness, intelligence and sustainability.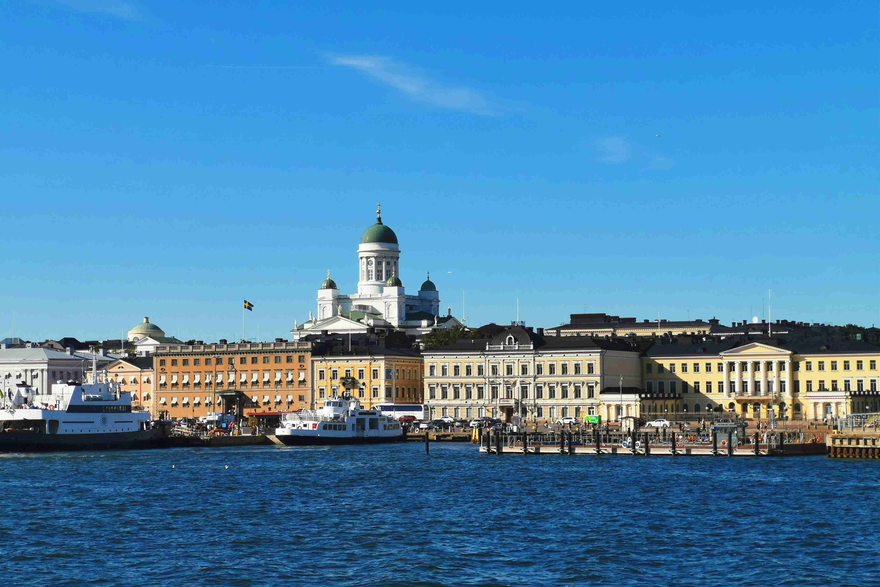 Helsinki, the capital of Finland Source: Ge Ningyuan
In addition to being the host city of this summit, Helsinki serves as the political, economic and cultural center of Finland. It is renowned as"the Daughter of the Baltic Sea." The city boasts twisting coastlines, dotted lakes, and scenic spots like the sea fortress Suomenlinna and Temppeliaukio Church. In recent years, Helsinki has continued exploring smart tourism, to improve visitors' experiences by providing online travel information about the city via official tourism websites and mobile applications.