On September 3, the 2019 World Tourism Cities Federation (WTCF) Helsinki Fragrant Hills Tourism Summit officially kicked off. During the summit, tourism trade fair and exhibition were held, which not only provided delegates a platform for communication, but also offered cities and organizations a chance to promote tourism resources and products.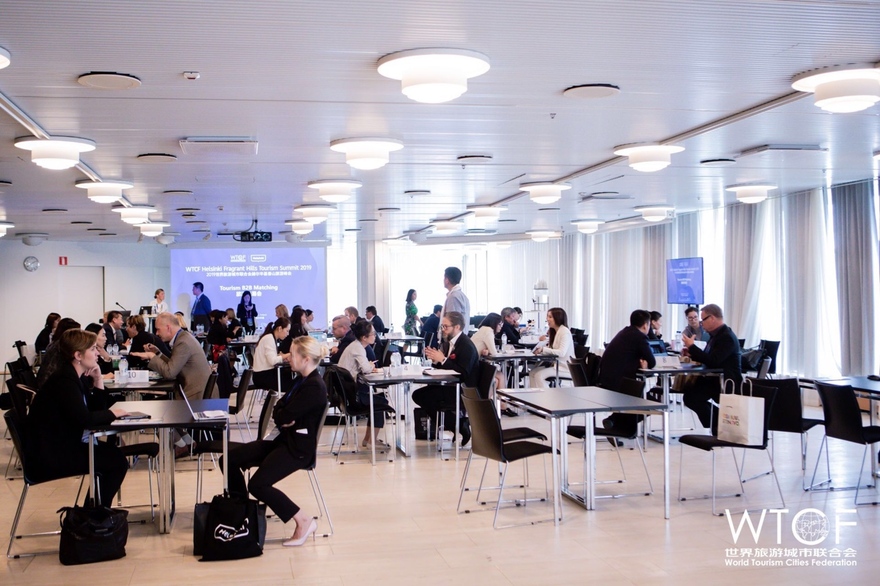 tourism trade fair photo by WTCF
At the trade fair, 18 member organizations from China, including Ctrip, China International Travel Service, and China Youth Travel Service, conducted business negotiations with tourism cities from Russia, Georgia, Finland, Estonia and other countries, as well as companies in the travelling salesman, hotel and cruise industries. The organizations sought cooperation opportunities in developing new tourism products and routes to promote the development of the tourism market.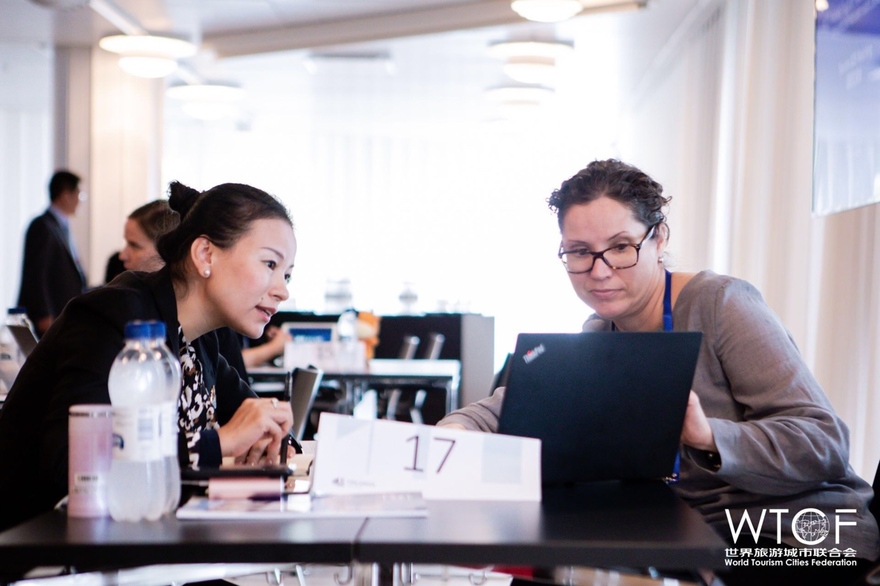 tourism trade fair photo by WTCF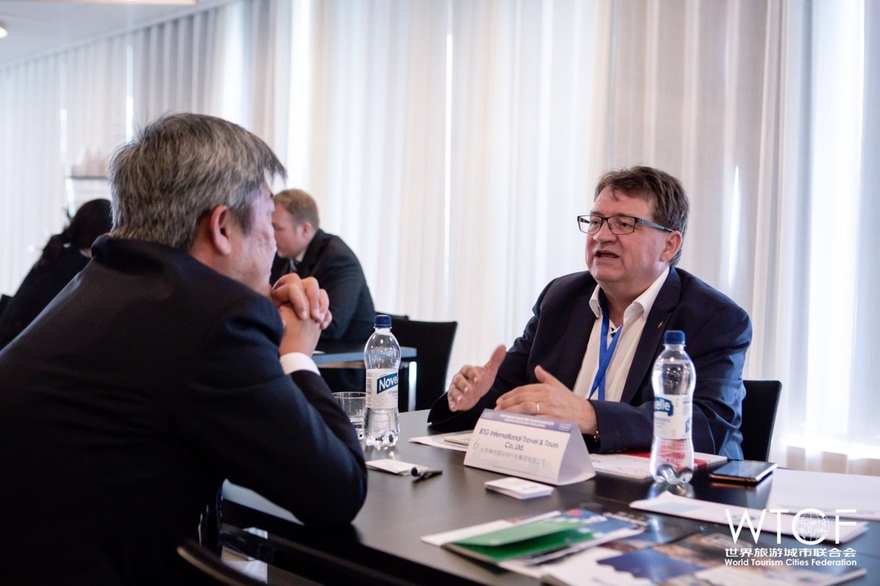 tourism trade fair photo by WTCF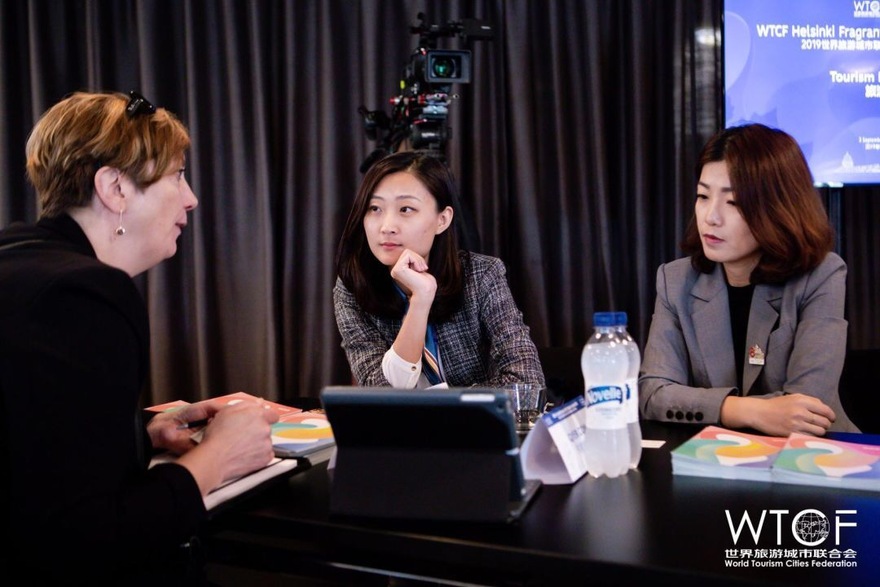 tourism trade fair photo by WTCF
A tourism exhibition was also held during the summit, providing a platform for member cities and organizations to showcase their products. This helped exhibitors actively promote city tourism resources and brand culture, and also show the city's unique natural and humanistic features during the summit.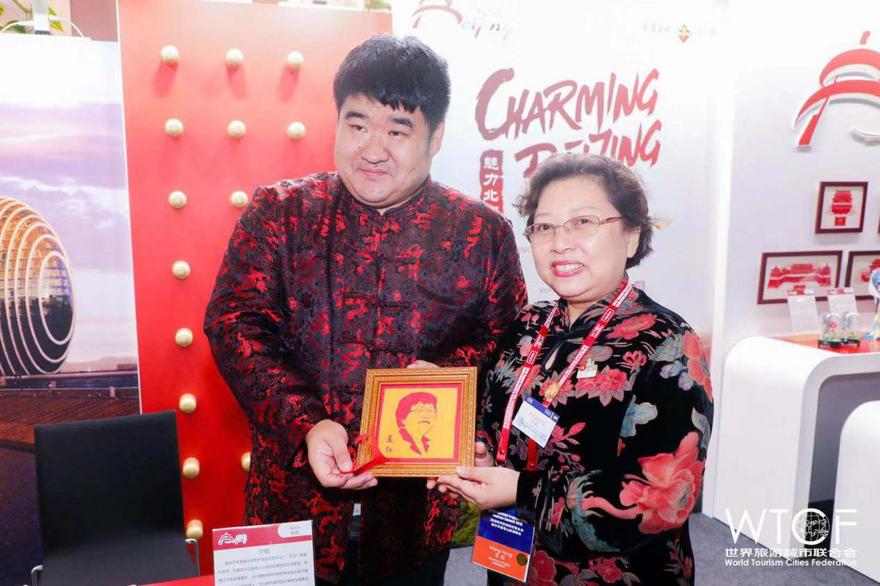 Wang Hong(right), Executive Vice Chairperson of the WTCF Council and Vice Mayor of Beijing in the Beijing exhibition stand photo by WTCF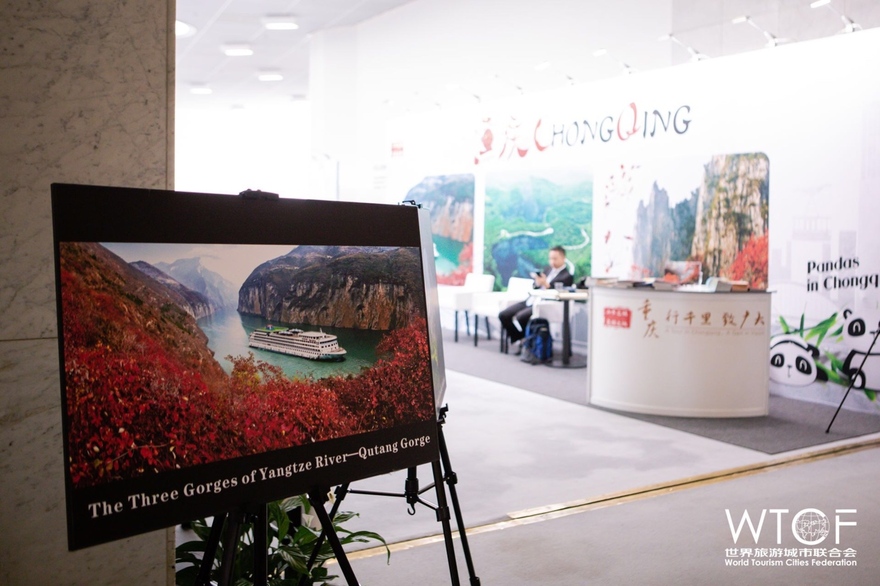 Chongqing exhibition stand photo by WTCF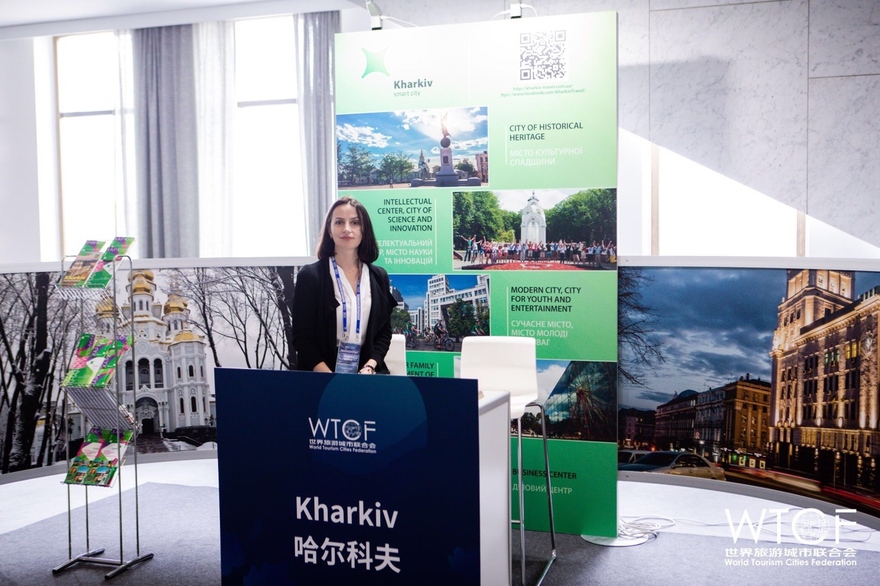 Kharkiv exhibition stand photo by WTCF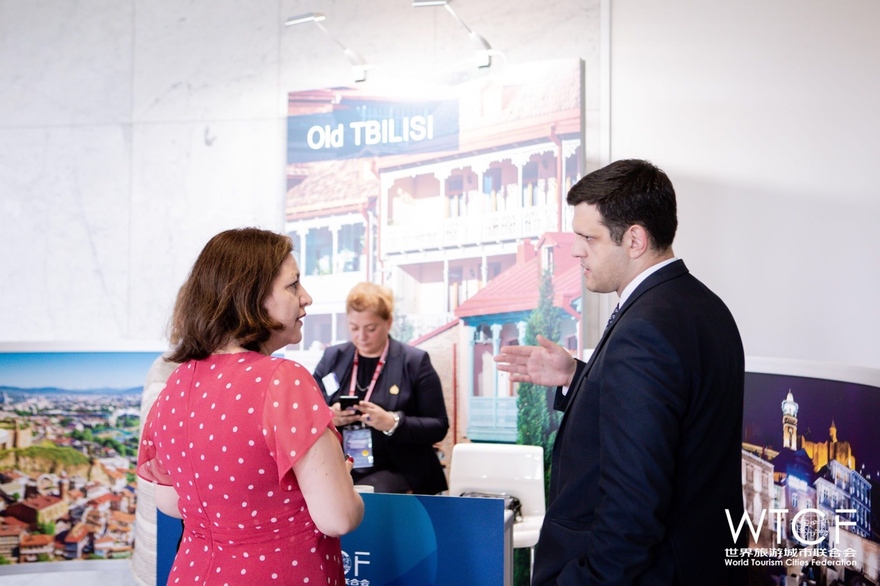 people in the exhibition stand photo by WTCF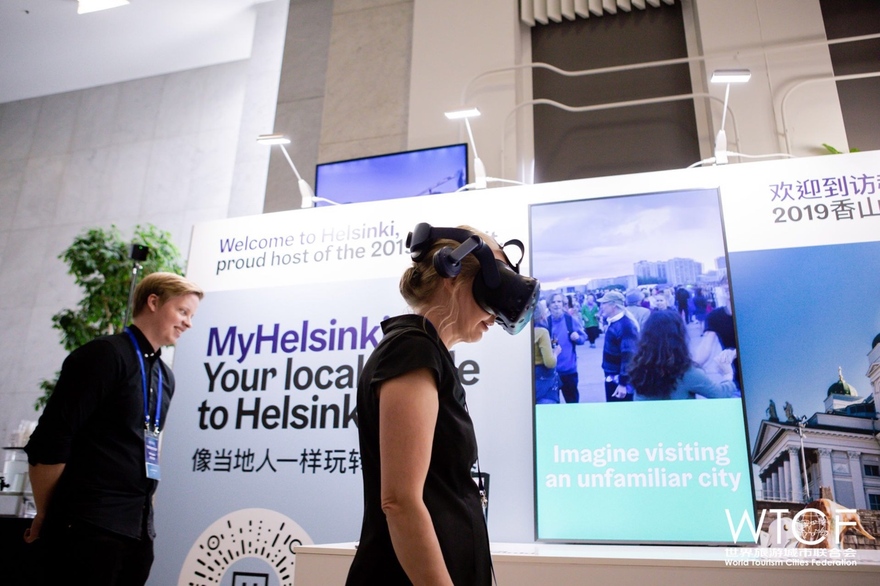 people experience the new product photo by WTCF