Site of Beijing horticultural expo to play more roles
|
Xinhua
|
Published:2019-10-16 16:32:13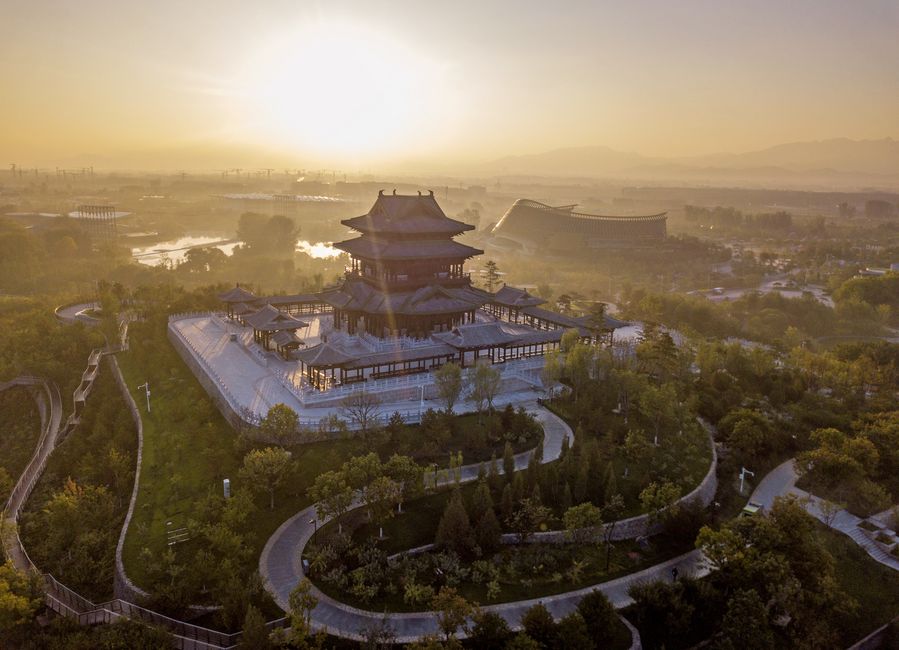 Aerial photo taken on Oct. 7, 2019 shows the Yongning Pavilion at the International Horticultural Exhibition in Yanqing District of Beijing, capital of China. (Xinhua/Cai Yang)
BEIJING, Oct. 9 (Xinhua) -- The site of the Beijing International Horticultural Exhibition will host more functions after the expo is closed Wednesday, the organizers said.
The site, which sprawls over an area of 503 hectares in Beijing's northern suburban district of Yanqing, will be turned into an education base of ecological culture, said Zhou Jianping, executive deputy director of the expo's coordination bureau.
Zhou said the site's environment and auxiliary facilities will enable it to become an eco-tourism destination and a supporting facility for the Beijing 2022 Winter Olympics.
The site will also function as a demonstration plot for horticultural industry innovations.
The expo, the world's largest of its kind, opened to the public on April 29.