On the afternoon of October 19th, Qingdao International Exhibition Centre witnessed Shandong Major Project Initiation Conference of the Change from Old to New Kinetic Energy and Negotiation Meeting of International Cooperation. Present were over 700 representatives of domestic and foreign enterprises, R&D institutes, and investment and financing agencies.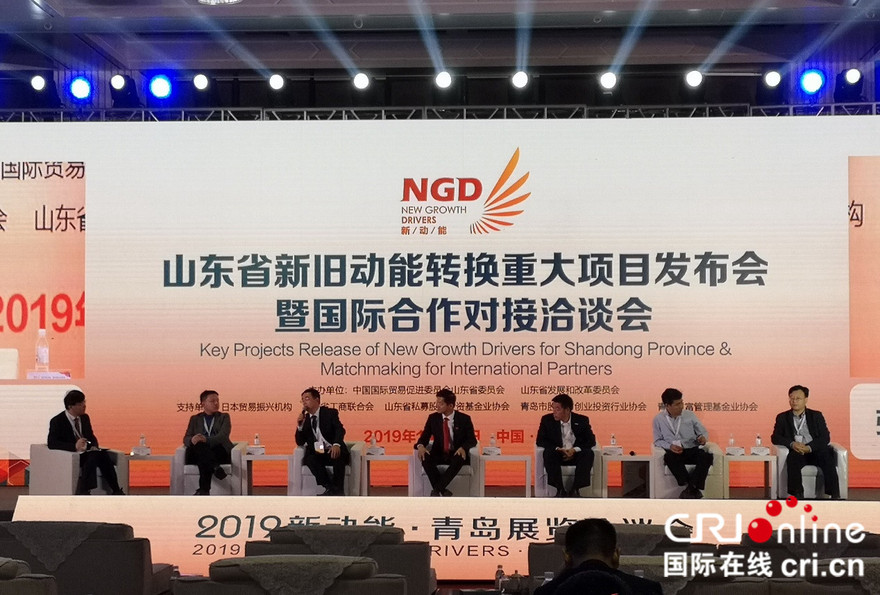 The Scene of the Conference (Photo by Wang Jianing)
In 2018, the number of hi-tech enterprises in Shandong Province increased by 2,616 to 8916. This year, the number is expected to exceed 10,000. Last year, the output of the hi-tech industry accounted for 36.9% of industrial enterprises above designated size. The percentage reached 40.7% in the first half of this year.
In recent years, Shandong has treated talents as the first resource in the change from old to new kinetic energy, laying the focus on optimizing the system, the atmosphere and the ecological environment and initiating 11 more effective relevant policies. Moreover, it has implemented a series of special talent attraction plans. Last year, Shandong attracted 245 high-level talents in total, including 73 academicians based in Shandong, which recorded an increase of 13 over that in 2017. Shandong is committed to creating a better growing environment for entrepreneurs and gathering up enormous innovative power.
In the future, Shandong will devote itself to facilitating the change of 5 newly-emerging industries including new-generation IT and high-level equipment from nothing to everything, promoting the transformation and upgrade of five traditional industries including high-level chemical engineering and highly-efficient agriculture, speeding the development of fine projects, building the Top 10 Major Project Database, facilitating the implementation of optimal projects and guiding the development of pilot projects.
Shandong is a pioneering figure in the rapid development of China, and an important part of China's strive for further south-to-north opening and gradient east-to-west development, playing a key role in national development. Shandong in the new era has a lot of potential waiting to be tapped!