A few days ago, 2019 Belt and Road Forum for Cooperation and Development of Sichuan International Friendship Cities opened in Chengdu, Sichuan Province, China. The special Chinese medicine exhibition and experience area attracted guests from Ukraine, Croatia, Brazil, Britain, Poland, the Netherlands and other countries to experience. The ancient Chinese medicine conquered every guest with the magical charm.
In Chinese Medicine Experience Center, the guests not only experienced the "look, listen, question and feel the pulse-four ways of diagnosis" of Chinese medicine, but also experienced the wonderful Chinese medicine treatment and experienced a professional massage. The guests from Brazil, through the professional shoulder-neck massage, eased the fatigue of the two-day flight; the British guests made the first sachet of life with the help of the staff; the Uzbek delegation praised the Chinese medicine tea. A series of experience activities let the guests feel the magical charm of Chinese medicine.
Sichuan is a famous Chinese herbal medicine origin and traditional Chinese medicine industrial base. The advantages of traditional Chinese medicine resources are obvious. The reserves of traditional Chinese medicine and the number of commonly used Chinese herbal medicines are abundant.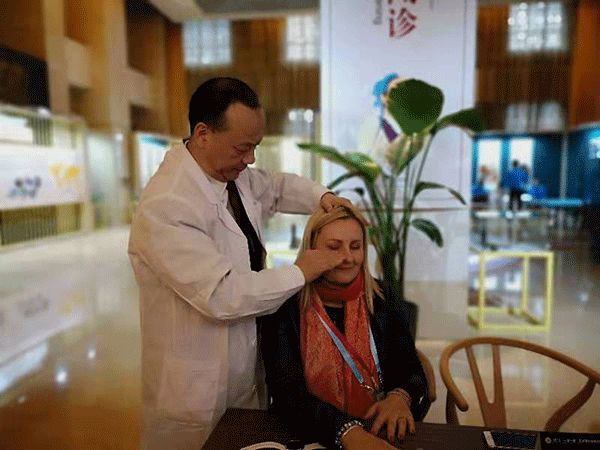 Traditional Chinese medicine therapy [Photo by Sichuan administration of traditional Chinese medicine]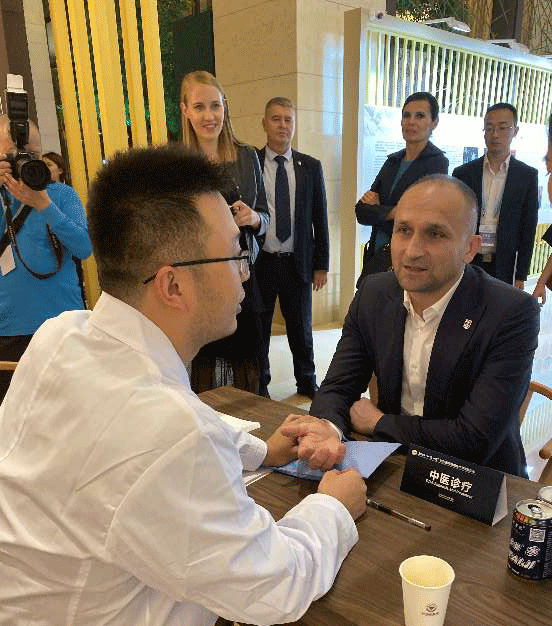 Traditional Chinese medicine taking pulse [Photo by Sichuan administration of traditional Chinese medicine]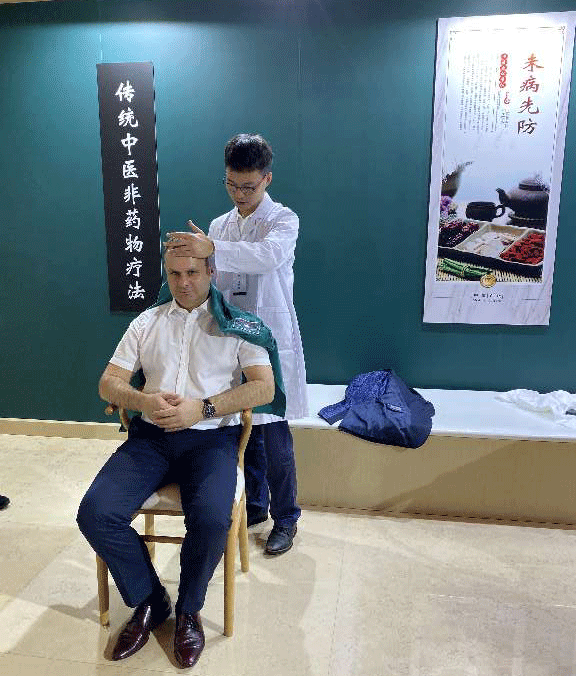 Traditional Chinese medicine therapy [Photo by Sichuan administration of traditional Chinese medicine]