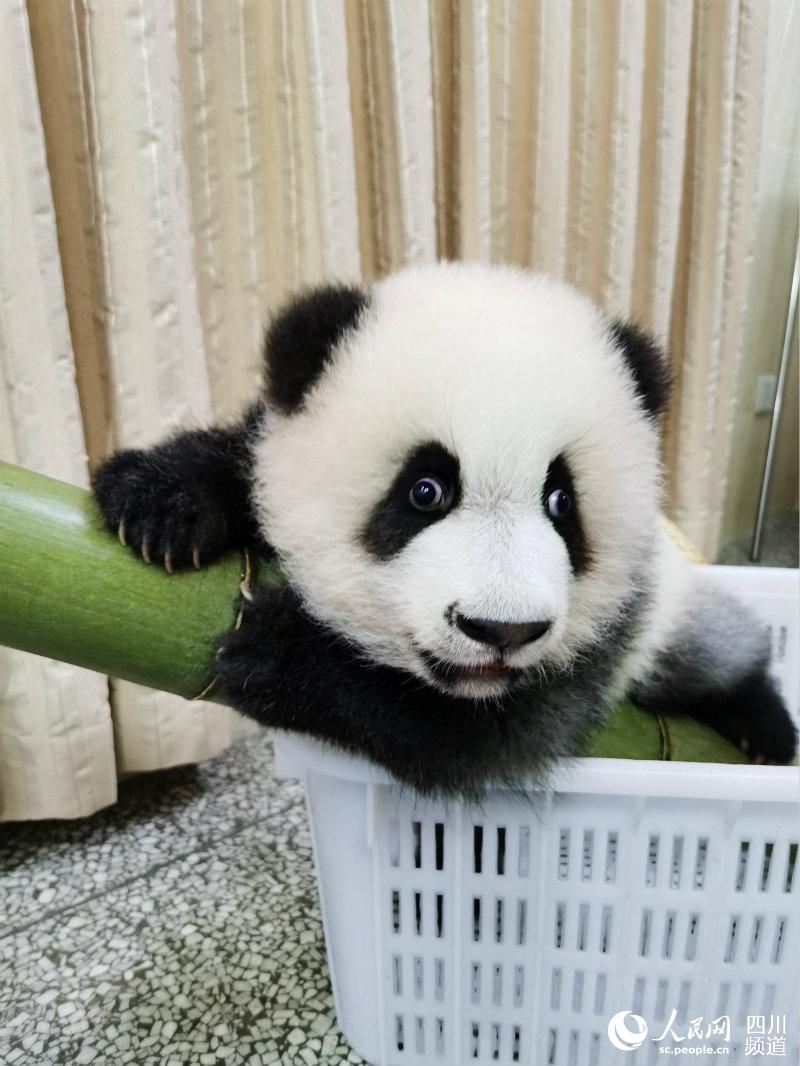 Jixiao (Photo/Zhang Zhihe)
Jixiao, a popular female panda cub born this past June, was adopted by Jiangxi Jiangzhong Food Therapy Technology Co., Ltd. on Monday.
The Chengdu Research Base of Giant Panda Breeding and the company held a giant panda adoption ceremony for the occasion in Chengdu, the capital city of Sichuan province in southwest China.
Pictures of the panda, the first panda cub born in the base this year, went viral due to its unique grayish fur.
The base, known as the "cradle of the panda", is a place for giant panda protection, scientific research, breeding, international cooperation and communication, and other efforts.