On October 30th, local time in Santiago, the Chilean Chinese Lantern Festival was officially opened in Santiago, the capital of Chile. This Lantern Festival is one of the important contents of the friendly exchanges for the 50th anniversary of the establishment of diplomatic relations between China and Chile. It is also the first time that the Chinese Lantern has entered South America. At the lighting ceremony, the IP from the Sichuan Ya'an Panda Lantern Festival - the giant panda "Humpty Dumpty" became the first lantern lighted of the Lantern Festival.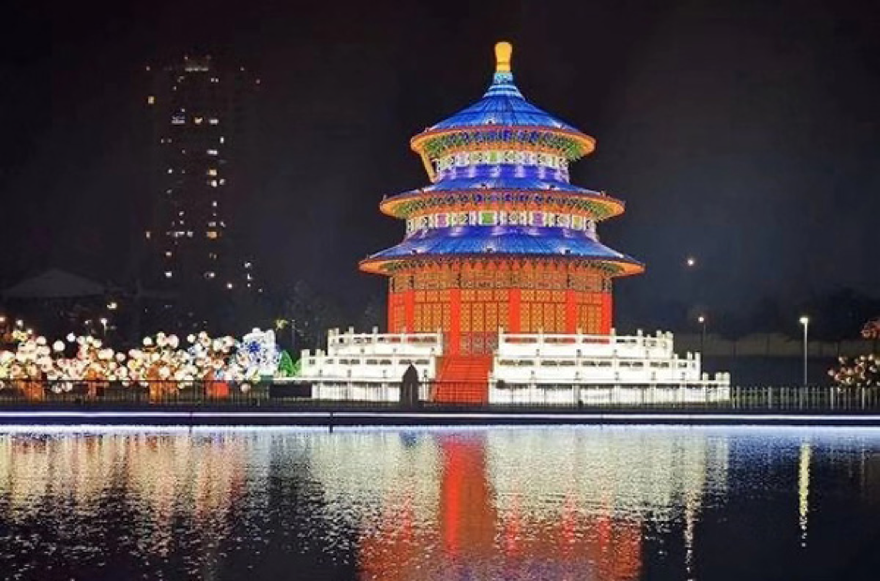 Beautiful lanterns [Photo by Ya'an Municipal Party Committee Publicity Department]
Chile is the first South American country to establish diplomatic relations with China. It is also an important partner for China to build "Belt and Road" initiative. The Lantern Festival will last until January 15th, 2020. Local people and tourists can enjoy the Chinese culture lighting sets such as "Temple of Heaven", "Heyday Dragon Boat", "Chinese Zodiac", "Treasures fill the home", "Blue and White Porcelain", "Panda Home" and so on. The demonstration of Sichuan local characteristic culture and intangible cultural heritage will also be diaplayed in the festival.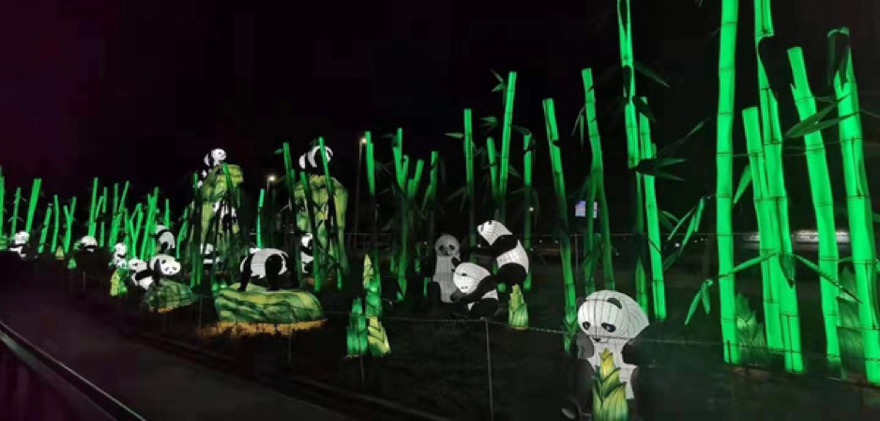 Pandas light up the Chile Lantern Festival [Photo by Ya'an Municipal Party Committee Publicity Department]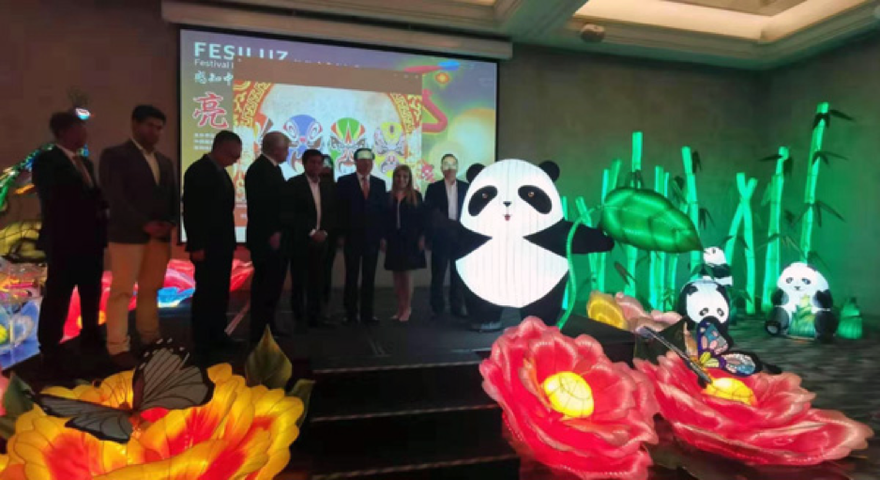 Panda lamp sets are loved by the audience [Photo by Ya'an Municipal Party Committee Publicity Department]