From November 5th to 10th, the 2nd China International Import Expo was held in Shanghai. During the Expo, Chengdu Qingbaijiang signed contracts with the value of 12.5 billion yuan, a three-fold increase over the first session.
With the open international cooperation platform of the Expo, the enterprises of Qingbaijiang district have close contact with global high-end goods, advanced technology and high-quality services with low cost and high efficiency, and carry out target procurement and intention negotiation, and reach more than 30 purchase intentions.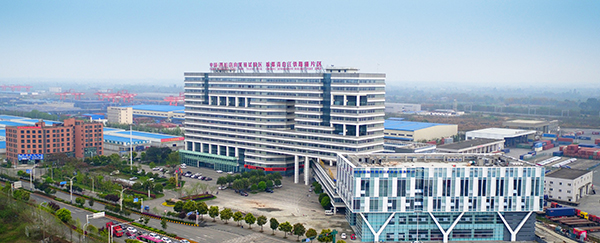 Sichuan Free Trade Zone Qingbaijiang Railway Port Area Photo: Qingbaijiang district party committee publicity department
Among them, Haotong Supply Chain Management (Hunan) Co., Ltd and Greenland Supply Chain signed a parallel purchase agreement worth 4 billion yuan, a total purchase of meat and dairy products worth 100 million US dollars; Chengdu-Haiyunda Import And Export trade Co., Ltd signed a 350 million yuan meat purchase agreement with Kazakhstan Meat-packing Service Company; Sichuan-Eurcd Cross Border E-commerce Co., Ltd and The Netherlands DMQ Compan, HIPP Company, Mead Johnson Nutrition (China) Co., Ltd. and other companies signed a purchase agreement for maternal and child products such as milk powder of RMB 500 million; Chengdu-Europe Supply Chain Group Co., Ltd signed a five-year strategic cooperation agreement with China Merchants China-Belarus Commercial Logistics Co., Ltd. ;Chengdu-Aomute International Trade Co., Ltd signed a beef purchase agreement with Las Moras of Uruguay and FRIGORIFICO GORINA SAIC of Argentina for a total amount of RMB 5 million.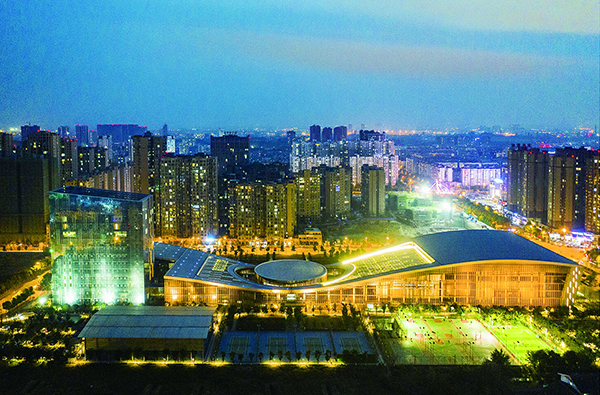 International Qingbaijiang Photo: Qingbaijiang district party committee publicity department
At the expo, "Sino-Europe trade link", which is being used by enterprises in the Qingbaijiang Railway Port Area of China (Sichuan) Pilot Free Trade Zone and used for import and export letters of credit and cross-border remittances, also made its debut. Up to now, nearly 10 companies and 100 business chains have entered "Sino-Europe trade link", and have successfully realized real-time data exchange with many overseas institutions along the China-Europe class, involving a value of nearly RMB 100 million.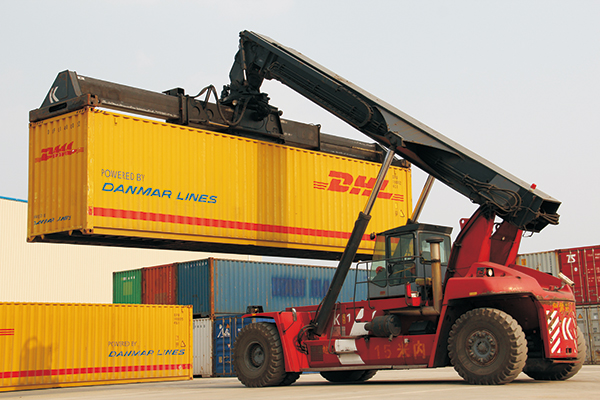 International class container Photo: Qingbaijiang district party committee publicity department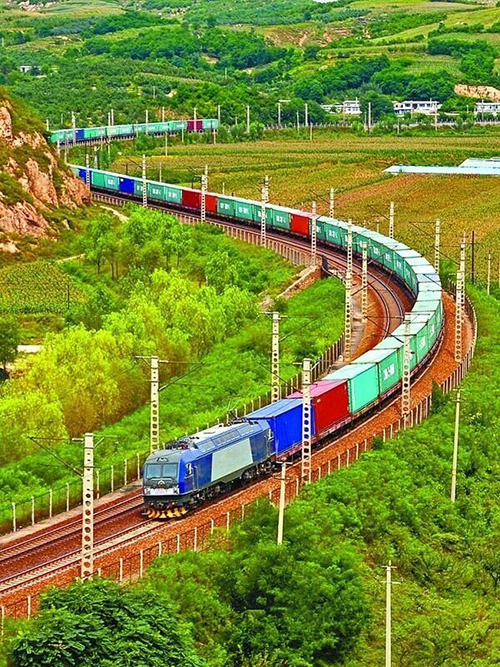 Chengdu International Class Photo: Qingbaijiang district party committee publicity department