Beijing to implement city-wide mandatory household garbage sorting
|
Xinhua
|
Published:2019-11-29 20:11:30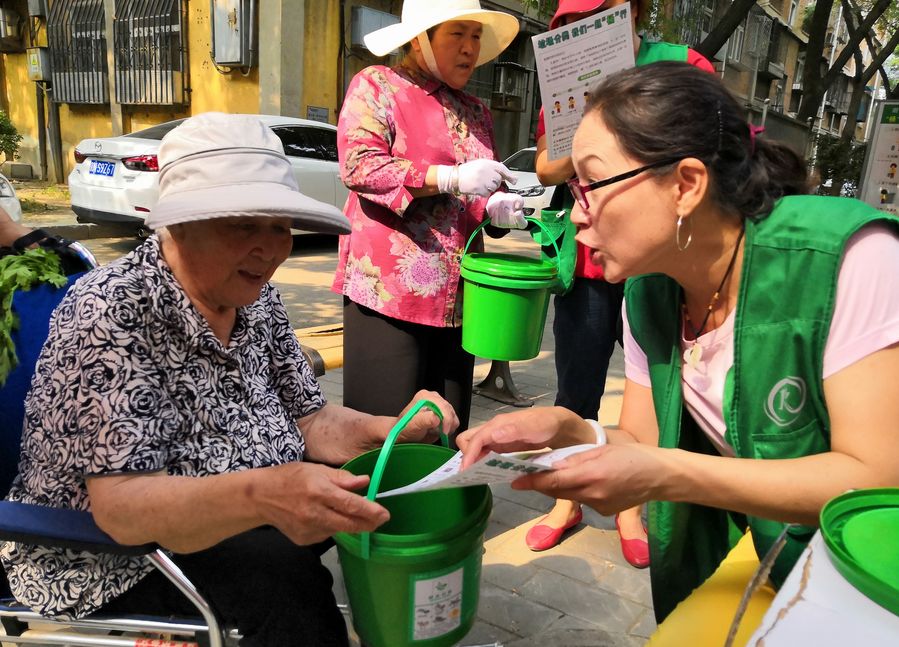 Volunteers explain to local residents about how to use kitchen waste carriers in Beijing, capital of China, June 29, 2019. (Xinhua/Li Xin)
Beijing steps up garbage sorting by implementing new rule. Individuals who fail to sort garbage will be fined.
BEIJING, Nov. 27 (Xinhua) -- Beijing will enforce a city-wide mandatory household garbage sorting system starting in May in a move to strengthen urban governance and prevent pollution.
Units and individuals are required to sort garbage into four categories -- kitchen waste, recyclable waste, hazardous waste and other waste, according to a draft amendment to Beijing's household garbage management regulations.
Individuals who fail to sort garbage and decline to rectify their behavior can be fined 50 yuan (about 7 U.S. dollars) to 200 yuan.
The new rule was passed Wednesday at a session of the Standing Committee of the 15th Beijing Municipal People's Congress after it solicited opinions from 12,000 lawmakers and over 240,000 residents in August.
In order to reduce the waste at the source, the new regulations also encourage the idea of going paperless at work and abandoning the use of disposable cups in Party and government offices as well as public institutions.
Supermarkets, shopping malls and trade markets are not allowed to offer super-thin or free plastic bags. Restaurants, food delivery platforms and hotels shall stop offering disposable items unless customers ask.
Businesses who disobey the rules will face fines ranging from 5,000 yuan to 10,000 yuan. For frequent violators, the fine will be raised up to 50,000 yuan, according to the regulations.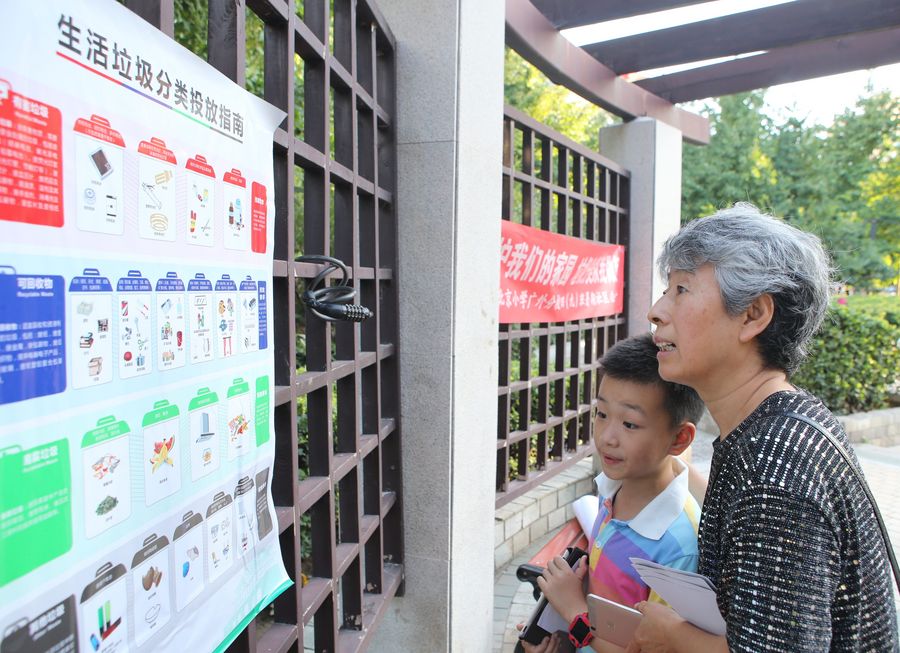 A pupil from Beijing Primary School Guangwai branch explains garbage sorting to a resident of Maliandao community in Beijing, capital of China, Aug. 29, 2019. (Xinhua/Ding Hongfa)
Home to over 21 million residents, Beijing has long been troubled by mounting pressure of garbage disposal. The city collected 9.29 million tonnes of household waste in 2018, up 43.4 percent compared with that in 2012.
Last year, Beijing treated around 25,500 tonnes of waste each day, more than 86 percent of which was poured into incineration and landfill sites.
As one of the pioneers exploring trash sorting, Beijing published China's first domestic waste management regulations in 2011. The city has piloted compulsory trash sorting in thousands of schools, hospitals and government departments in recent years.