The first hydrogenation station in Beijing's Yanqing started construction
|
ChinaNews
|
Published:2019-12-03 14:04:33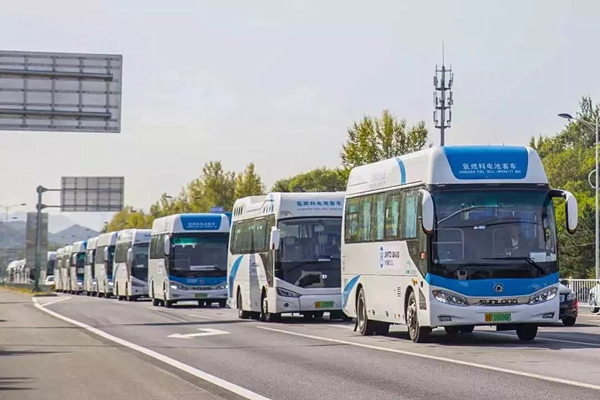 On November 29th, the first phase of Yanqing's small-scale multi-energy complementary zero-exhaust energy supply test system demonstration project (Yanqing Park Hydrogenation station) held a groundbreaking ceremony, marking that the project officially entered the construction phase.
The first phase of Yanqing's small-scale multi-energy complementary zero-discharge energy supply test system project will mainly build a hydrogenation station with a daily hydrogen refueling capacity of 500kg in Yanqing Park, Zhongguancun, which can provide refueling services for nearly 33 hydrogen buses a day. After its complement, the hydrogenation station will be used as an important infrastructure for hydrogen transportation in Yanqing. This green, zero-carbon and environmentally-friendly station will provide supply guarantee for the vehicle operation during the Alpine Skiing World Cup in 2020 and Beijing 2022, and it will also play a demonstration role in the subsequent hydrogen energy project construction in theBeijing-Tianjin-Hebei Urban Agglomeration.
While promoting the development of the hydrogen energy industry, Yanqing is also actively exploring green transportation applications. During the Beijing Expo 2019, two hydrogen fuel cell buses were being used as free shuttle buses in the park for demonstration applications, with an average daily passenger capacity of 200 people and a total mileage of 5,500 kilometers. At the same time, Yanqing has combined the advantages of hydrogen-powered vehicles such as fast refueling speed, good low-temperature performance, and long mileage to promote the application of hydrogen energy in public transportation lines.