Langzhong Ancient City is one of the four largest ancient cities in China. On November 30th, more than 40 members of the delegation from Silk Road Journalists and Youth Tour of Sichuan came to Langzhong City, Sichuan Province, to experience its heavy culture and a long history.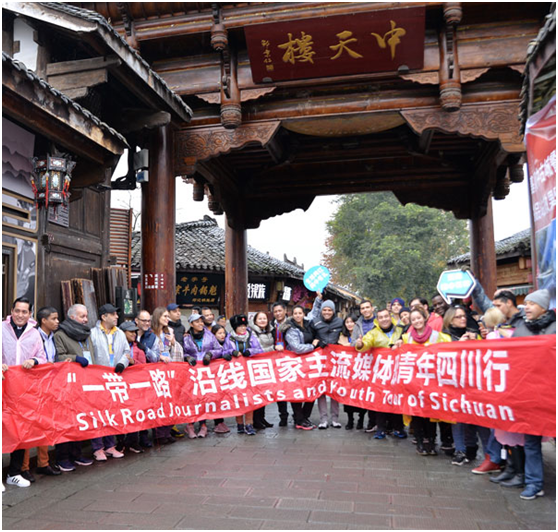 The delegation visit Langzhong Ancient City [Photo by Xu Jun]
The delegation boarded the Jinping Mountain Scenic Area, overlooked the Jialing River and Langzhong Ancient City, and visited the Langhou Memorial Hall in Langzhong. During the visit, the journalists learned that Langzhong is a natural city of mountains and rivers, as well as a livable and leisure city. At present, Langzhong has formed three core scenic spots: Langzhong Ancient City, Tiangong Fengshui, and Gouxi Wetland. It has a national 5A-level tourist attraction in Langzhong Ancient City, and has completed 8 city parks, 16 square green spaces, and 10 kilometers of riverside ecological landscape corridors.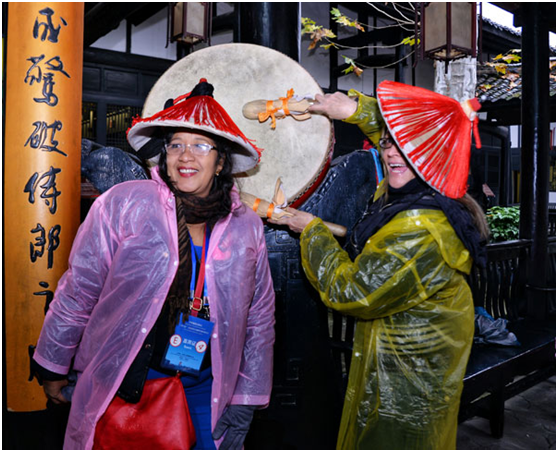 The delegation experience Chinese traditional culture [Photo by Xu Jun]
At Han Hou Temple in Langzhong, Vietnam News Agency reporter Zhao Yonghe said: "In Vietnam, the culture of the Three Kingdoms is a household name, and the novel" The Romance of the Three Kingdoms "is highly sought after in Vietnam. It also has a great influence in Vietnam. In some ways, various art works derived from the cultures of the three countries are really popular in Vietnam, which has played a role in promoting cultural exchanges between the two countries.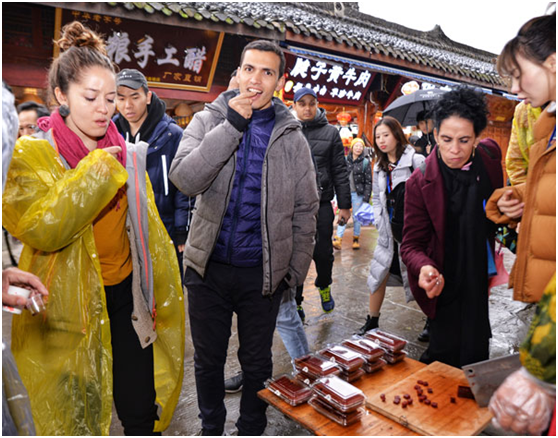 The delegation taste local cuisine [Photo by Xu Jun]
During the visit, overseas journalists and Silk Road youth watched, listened, and inquired, and were fascinated by Langzhong's rich historical and cultural heritage of the three kingdoms. Everyone said that Langzhong has a beautiful landscape and a deep cultural history, and it is a city with unique culture.