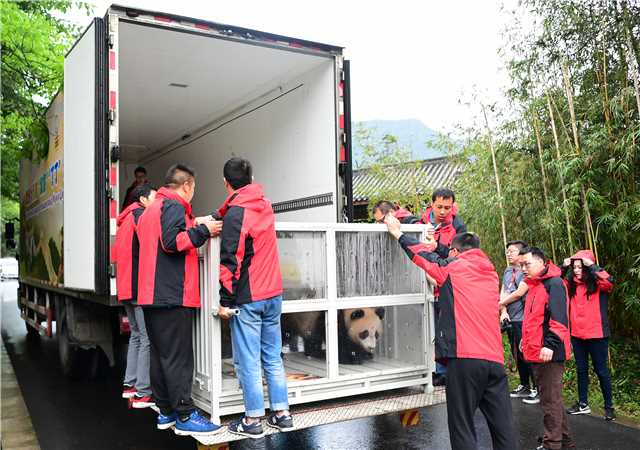 Staff members put Dingding into a transfer trolley on April 29, 2019. The Moscow Zoo will receive Ruyi, a male panda, and Dingding, a female one, on April 29. The Zoo has made all preparations to host them from China for 15 years or longer in a scientific program, and two employees from China will stay in the zoo for at least 120 days annually during all the 15 years. [Photo/asianewsphoto]
CHENGDU - A pair of giant pandas took off in Chengdu, capital of southwest China's Sichuan Province, in a plane bound for Moscow on Monday.
Chinese researchers held a send-off ceremony for a pair of giant pandas, Ru Yi and Ding Ding, who will stay in Moscow for a 15-year collaborative research. This is the second time a pair of giant pandas from Sichuan have been sent to Moscow. In 1957, a pair of giant pandas from Baoxing County arrived at the Moscow Zoo.