On November 27, Charming Sichuan in the Eyes of Overseas Journalists Silk Road Journalists and Youth Tour of Sichuan kicked off in Chengdu. More than 40 overseas journalists and Silk Road youth from the UAE, Poland, Nepal, Thailand, Vietnam and other countries along the "Belt and Road" came to Tongwei Group Experience Center and praise for the development level of agriculture and new energy industries.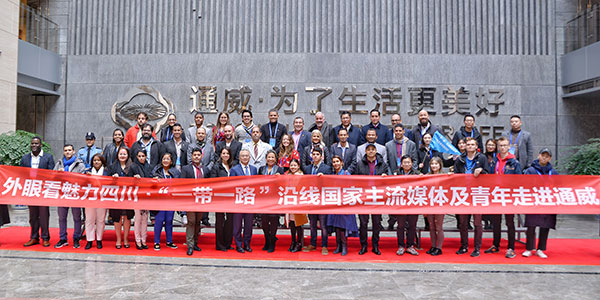 Overseas journalits and Silk Road youths visit Tongwei [Photo by Xu Jun]
Tongwei Group Experience Center presents Tongwei Group's business history, industrial layout, leadership care, brand culture, exchanges and cooperation, social responsibility and other information in the system. And it also conducts research on Tongwei agricultural and animal husbandry industry chain and photovoltaic new energy industry chain with multimedia interactive presentation. Through the physical exhibition, VR interactive experience, video interaction, etc., Tongwei Group Experience Center shows its development status and scale technically and vividly.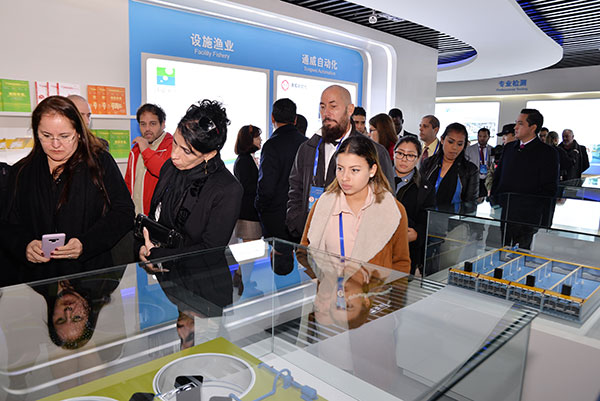 Advanced facilities attract overseas journalist to take pictures [Photo by Xu Jun]
Tongwei entered the photovoltaic new energy industry in 2006. After more than 10 years of rapid development, Tongwei has become a photovoltaic company with vertical integration from upstream high-purity crystalline silicon production, midstream high-efficiency solar cell production to terminal photovoltaic power station construction and operation, forming a complete photovoltaic new energy industry chain with independent intellectual property rights. And it has become an important participant and a major driving force in the development of the photovoltaic new energy industry in China, even in the world.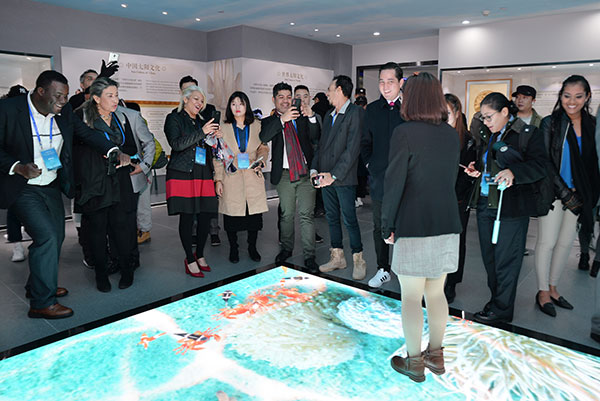 Overseas journalists experience interactive screen [Photo by Xu Jun]
Today, Tongwei Group has become a large multinational group company with agriculture and new energy as its two main businesses and rapid development in the chemical and other industries. It is the first agricultural listed company in Sichuan with annual sales revenue of over 10 billion yuan. In 2019, Tongwei Group continued to be ranked among the "Top 500 Chinese Enterprises".