During the outbreak of the novel coronavirus, the leadership of the Construction and Administration Bureau of the Central Route of the South-to-North Water Diversion Project visited the on-site management units of five sub-bureaus and three subsidiary companies to ensure the smooth operation of the project during the fight against the epidemic.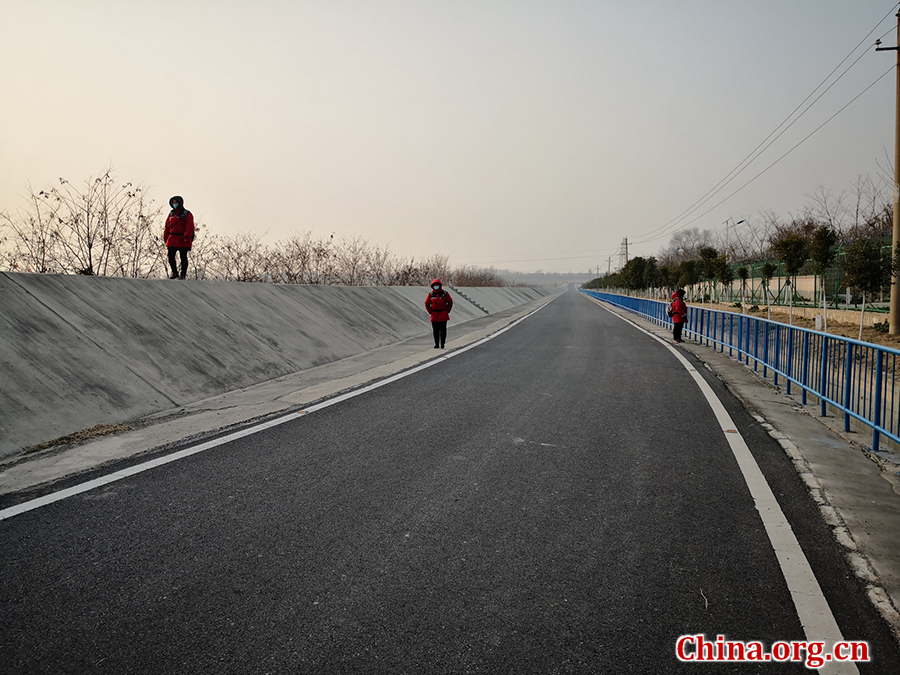 Patrol workers inspect facilities along the Central Route of the South-to-North Water Diversion Project.
After the outbreak began, the bureau took quick action, strengthening guidance and putting forward clear requirements. The bureau has reduced the concentration of personnel to avoid the risk of cross-infection. It has also worked out measures to ensure uninterrupted water diversion operations, such as strengthening patrol, inspection, and security check along the diversion route, and implementing temperature monitoring in the office area and operating facilities.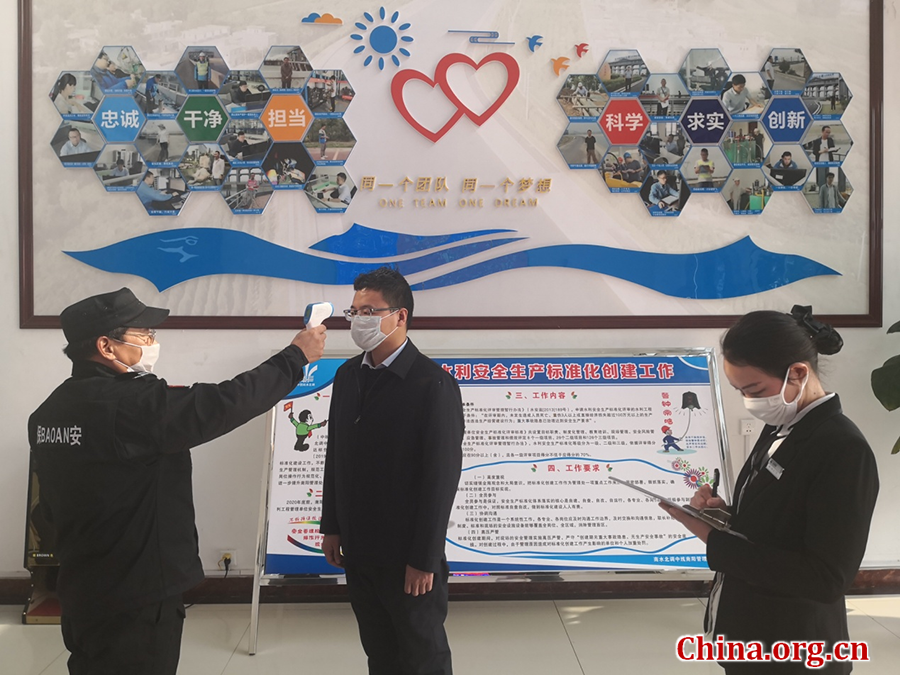 A guard checks the body temperature of a staff member entering his office.
To guard the Yellow River crossing project — a key controlling project along the central route — many workers have skipped the chance to reunite with their families during the Spring Festival this year. They stayed alert day and night, closely monitoring and checking the operation of project facilities. At the Taocha headwork pivotal project, engineering personnel have been working 24/7 to ensure the continued running of the power plant. A member of the team, Sun Xiaohui, has stayed in his post during the Spring Festival holidays for five consecutive years.
During the epidemic period, the project had transferred 225 million cubic meters of water as of Feb. 6, providing water supply to more than 60 million people along the route.