On January 8th, 2020, World Tourism Cities Federation (WTCF) and Tourism Research Center, Chinese Academy of Social Sciences (TRC-CASS) jointly released the Report on World Tourism Economy Trends (2020) (hereinafter referred to as "the report").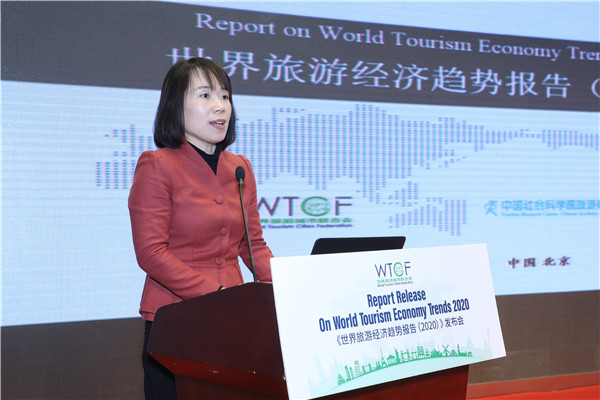 Song Rui, Director of TRC-CASS, and a Distinguished Expert from WTCF released the Report on World Tourism Economy Trends (2020)
WTCF is the world's first international tourism organization focusing on cities. Since its establishment in 2012, WTCF has been upholding the core concept of Better City Life through Tourism, actively building multilateral exchange platforms for world tourism, striving to promote cooperation and exchanges among international cities, comprehensively enhancing the competitiveness and influence of global cities, so as to inject new vitality to the development of global tourism.
Since 2016, WTCF and TRC-CASS have jointly released the Report on World Tourism Economy Trends annually. It aims to master the developmental trend of the sector in all perspectives, giving in-depth analysis on hot issues in the travel market. It also aims to scientifically predict the future of global tourism, serving as reference and intellectual support for governments, related cities, and the sector to enable decision making.
The world today is in a state of unprecedented change within a century. The international trade, manufacturing, and global energy patterns, in addition to the global financial system are all undergoing profound adjustments and rapid changes. Especially in 2019, manufacturing and trade continued to be sluggish, while trade and investment disputes were intensifying, which has impacted the industrial structure and financial stability. As a result, the world economy is struggling with multiple risks and challenges. The tourism industry, as an important carrier of cultural exchange, social communication and trade circulation, is affected by the increasing risks of global economic growth on the one hand, and also plays an irreplaceable role in deepening cooperation and promoting development on the other.
The report makes a panoramic analysis on issues such as the developmental trend of the world tourism economy, regional developmental pattern change, outstanding characteristics of key countries, the core supporting role of cities from various perspectives, including global, regional, national and city levels. It also, based on the concept of "T20" proposed last year, presents an in-depth interpretation of the "T20" countries on the tourism development characteristics and the trends in recent years.
According to the report, the total number of global tourism in 2019 (including domestic visits and inbound visits from abroad) reached 12.31 billion people, an increase of 4.6% over the previous year; the gross revenue of global tourism (including revenues generated from both domestic and inbound visits from abroad) reached 5.8 trillion US dollars, accounting for 6.7% of global GDP, a decrease of 0.1% compared to the previous year; the fluctuation trend of global inbound and domestic tourism income has slowed down, and is expected to achieve "five consecutive increases." Looking into 2020, global tourism will face uncertain elements and achieve a minor increase. A prediction of 3.6% is given to the growth rate of global tourism revenue in 2020, and the growth rate of the Chinese tourism revenue will reach 6.1%.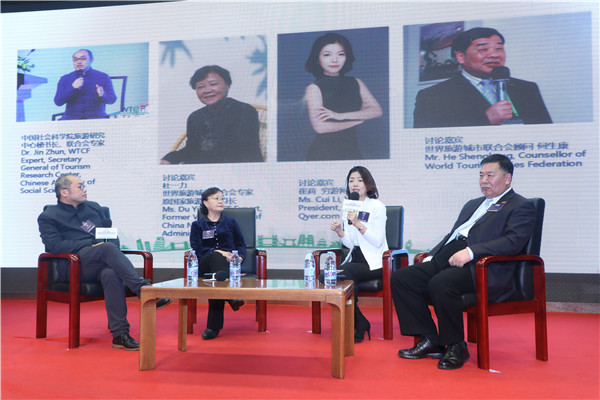 Sofa Forum
In an era of continuous development and rapid change, WTCF is willing to work with global tourism followers, participants and promoters to gain insight into changes, grasp trends, and take active actions to promote the healthy development of the world's tourism industry, exchanges, and the sustainable growth of the world economy.