Yanqing Zhangshanying waiting for Winter Olympic test event in festive atmosphere
|
ChinaNews
|
Published:2020-01-17 10:50:25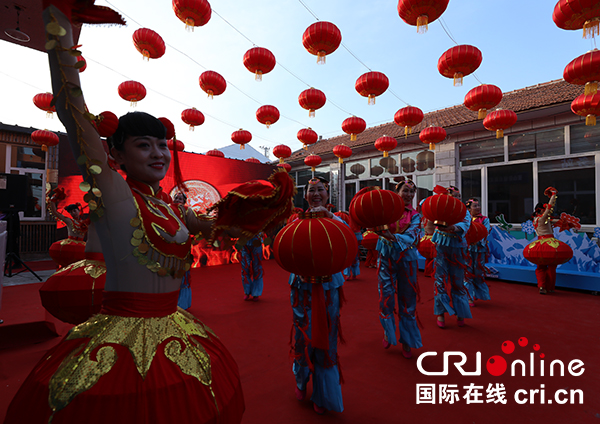 On January 15th, Houheilongmiao Village in Zhangshanying Town was immersed in the atmosphere of Spring Festival. In the village, people who were writing couplets, playing the drums, walking on the stilts, cooking dumplings or fish can be seen everywhere. This was what people in the village were doing to welcome the coming test event for the Beijing 2022 Olympic Winter Games. The activity of "Welcome Winter Olympics and Happy New Year" was launched in this happy and festive atmosphere. About 200 participants including people serving on the front line of Winter Olympic project, members of 32 volunteer teams from New Era Civilization Practice Station in town, and villagers from Houheilongmiao Village and Xidazhuangke Village got together to welcome the coming Spring Festival and FIS Ski World Cup.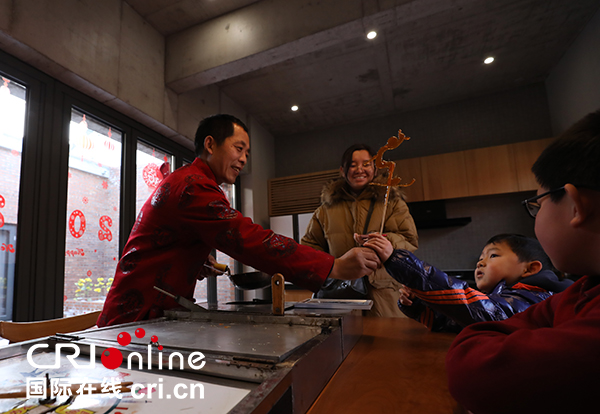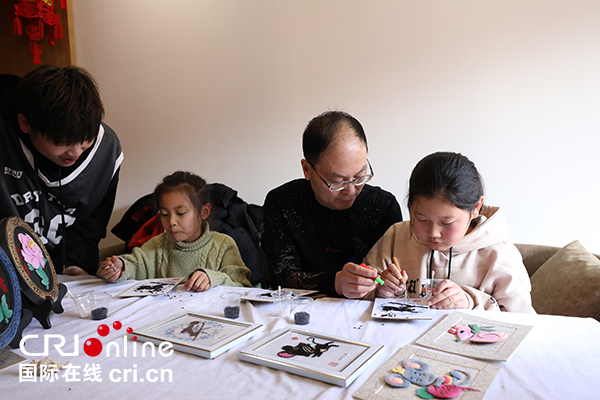 The activity of "Welcome Winter Olympics and Happy New Year" has shown the achievements of Zhangshanying Town as the town of Winter Olympics, expressed the enthusiasm of the public looking forward to the Beijing 2022, and created a joyful, auspicious and festive atmosphere.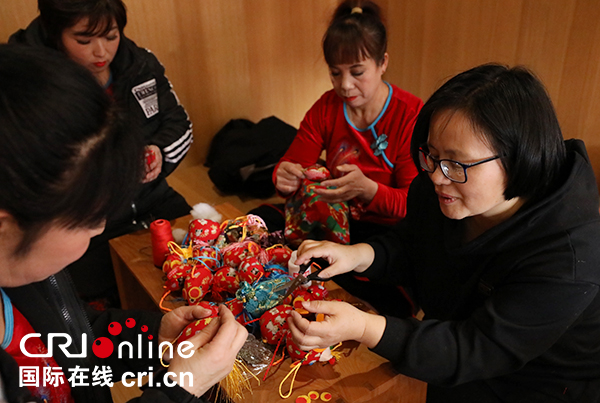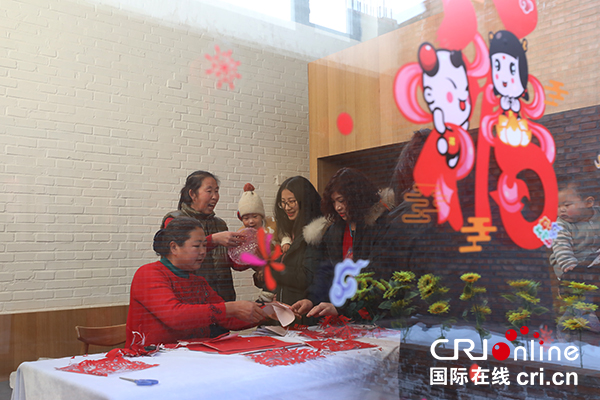 After the launch ceremony, villagers happily beat gongs and drums, and performed Yangko dance. Meanwhile, those inside the room made 2022 multi-coloured dumplings with 10 different fillings. In addition, bean art, paper-cut, sugar figurine and other traditional handicrafts can also be seen and experienced on site. Tourists and villagers could all make these gadgets with their own hands and enjoy the festive atmosphere brought by traditional culture.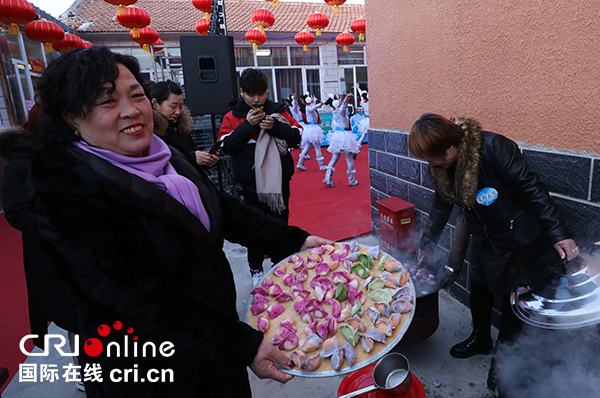 During the activity, wonderful folk performances such as walking on stilts and performing Yangko dance will be held in Houheilongmiao Village every day from January 17th to 29th. Moreover, people can experience Chinese folk traditions including writing couplets, making paper cuts, and making Tangyuan to enjoy a special Spring Festival in the countryside.