On January 22nd, FITUR (the international tourism trade fair in Spain), kicked off in the IFEMA Convention Center of Madrid. WTCF attended the trade fair and held an expert panel discussion themed on the "Chinese Outbound Market to Latin America", centering on the development of Chinese citizens' outbound travel to Latin America in different perspectives.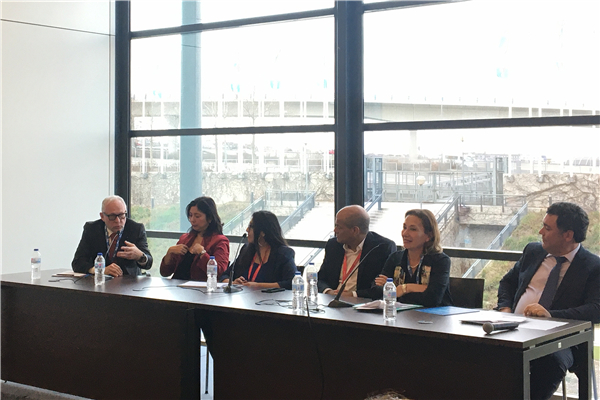 The "Chinese Outbound Market to Latin America" expert panel discussion
During the panel discussion, Laura Chavarro, Lead Author to Report on Tourism Development of Latin America and the Caribbean delivered a keynote speech. She introduced the core content of the report and the trend to Chinese citizens' travelling to Latin America. Esencan Terzibasoglu, Special Advisor to Secretary-General of WTCF, moderated the panel discussion. Guests including Gonzalo Robredo, President of Buenos Aires Tourism entity, Buenos Aires City Government, Belen Pacheco, Marketing Director of Quito Turismo, Jennifer Zhang, CEO of AsiaLink Spain, Kurt Grötsch, CEO of Chinese Friendly, and Martin Zanone, Managing Director of Eurotur SRL attended the panel discussion. The panelists shared their excellent experience in attracting Chinese tourists and exploring the Chinese market. They also discussed matters regarding the priorities of development within the Latin American tourism market, and exchanged ideas so as to promote the expansion of this market in an effort to lengthen the tourism industry chain.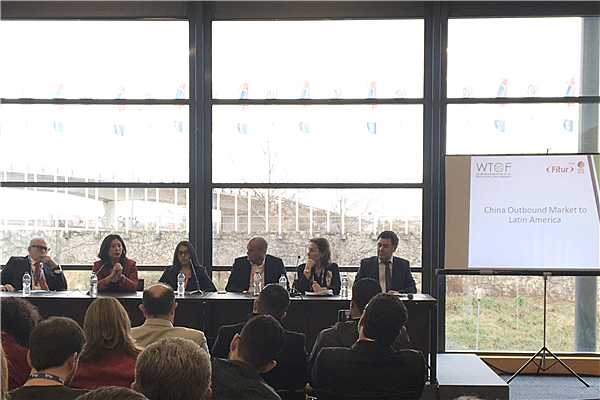 Panelists attending the "Chinese Outbound Market to Latin America" expert panel discussion
About 70 representatives from various city members such as Barcelona, Milan, Punta Cana, Quito, Buenos Aires, and Monterrey, as well as those from related tourism agencies attended the event. After the panel discussion, Secretariat of WTCF organized a work exchange meeting for city and institutional members participating in the event.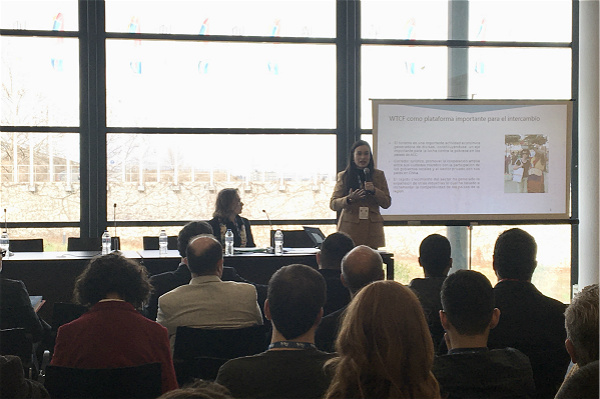 The "Chinese Outbound Market to Latin America" expert panel discussion
As the largest tourism trade fair with Spanish-speaking countries as the main participants, FITUR is the global meeting point for tourism professionals and industry leaders. It's also the leading trade fair for inbound and outbound markets in Latin America, which has a strong influence in Western European and Latin American countries. This event has gathered 11.040 companies from 165 countries and regions. It is worth mentioning that this marked the first opportunity for WTCF to hold an expert panel discussion on a trade fair of this distinct magnitude.