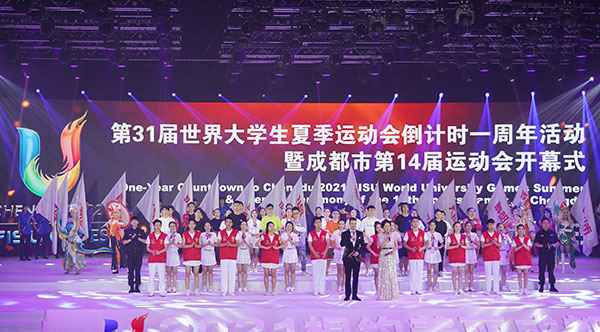 Opening Ceremony Photo: Liu Shiguang
On the evening of August 18, 2020, the one-year countdown has begun for the 31st FISU World University Games Summer in Chengdu, China with the theme of "Gathering in Beautiful Chengdu in 2021". The 31st FISU World University Games Summer will be held in Chengdu from August 18 to August 29, 2021. At present, the construction of stadiums facilities and Universiade Village, the organization of competition and the operation of stadiums, event planning, publicity and promotion, event service and etc. are pushed ahead.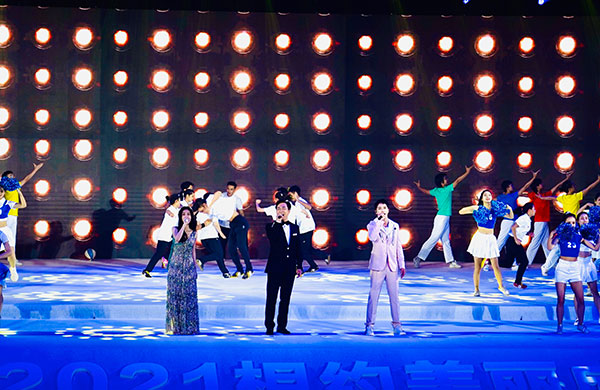 Opening Ceremony Photo: Liu Shiguang
In addition to the visual theme of Chengdu Universiade released at the event, the official partner commemorative plaque of this game has been awarded as well.
At the same time, Chengdu issued invitation letters to the world. At present, 212 invitation letters have been sent to participating countries and regions, of which 48 are sent to Europe, 45 to Africa, 39 to Asia, 31 to America, 11 to Oceania and 38 to non-member countries of the International Federation of Sports. Meanwhile, the general regulations and schedule of the competition and the introduction of Chengdu have been also issued.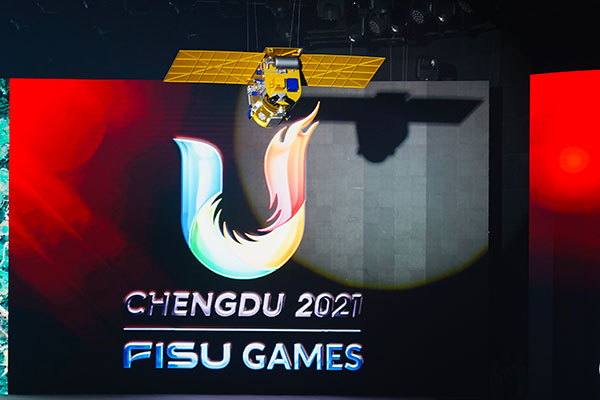 "Universiade" AI satellite Photo: Liu Shiguang 
At the event, "Universiade" AI satellite, the world's first sports event satellite, has been officially unveiled, which means the first full integration of AI satellite Internet and world-class comprehensive sports games. The integration of satellites and the Universiade, technology and the future will create a new way to watch games for viewers around the world.