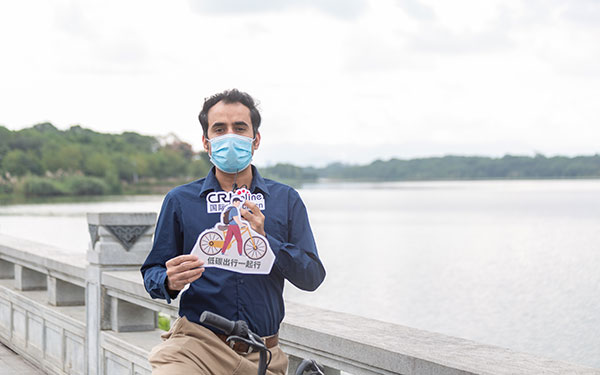 Wang Zhehan, a student from Pakistan advocates low-carbon travel Photo: Wang Binglin
On September 24th, Qinglong Lake Park is breezy and greenery. The experience activity of bike-riding on the green way was held there, which is one of the 2020 Chengdu Green Travel Serial Activities. Wang Zhehan, who comes from Pakistan and is studying at Sichuan University, attended the activity. He really enjoys biking on the green way in his daily life, and hopes everyone can fulfill green travel.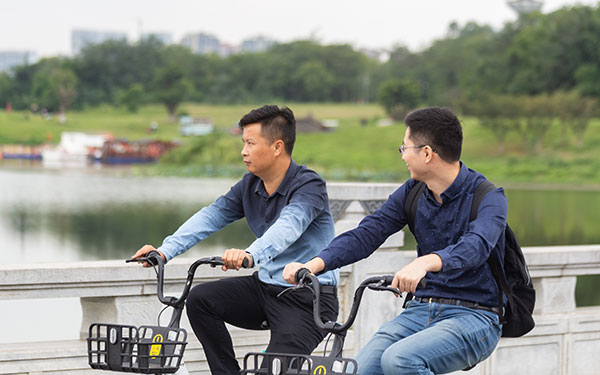 Citizens are biking in the green way Photo: Wang Binglin
"The shared bicycle is a means of transportation which I most frequently used, I take it every day with the distance of 10 to 15 kilometers. The shared bicycle is really convenient, as well as a way to do exercise." Wang Zhehan said. His school and laboratory are both near to where he lives, so he usually takes a shared bike to get there. Besides, riding a shared bike to the famous scenic spots in Chengdu is what Wang Zhehan and his friends like to do.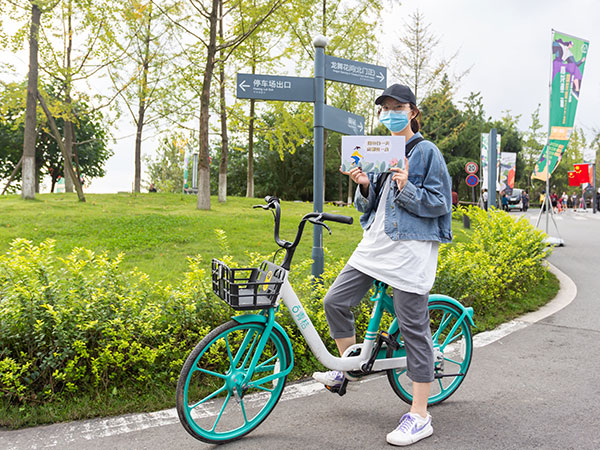 Chengdu student calls on green travel Photo: Wang Binglin
Chengdu is building a "Park City", which is very attractive to Wang Zhehan. Especially after the construction of Tianfu Greenway, it provides him with another alternative for bicycling. "Riding on the green way gives you a total different feeling compared with riding on the road. There are no other vehicles on the green way, so it is safer. You can take your time looking at the beautiful scenery while riding." Wang said.
"I almost riding a shared bike every day." "the shared bikes are very convenient." "for green travel, bike-sharing is a good choice." Many college students showed their passions for shared bikes. For its convenience, beauty, and fashion, bike-sharing has become a major form of transport in China.