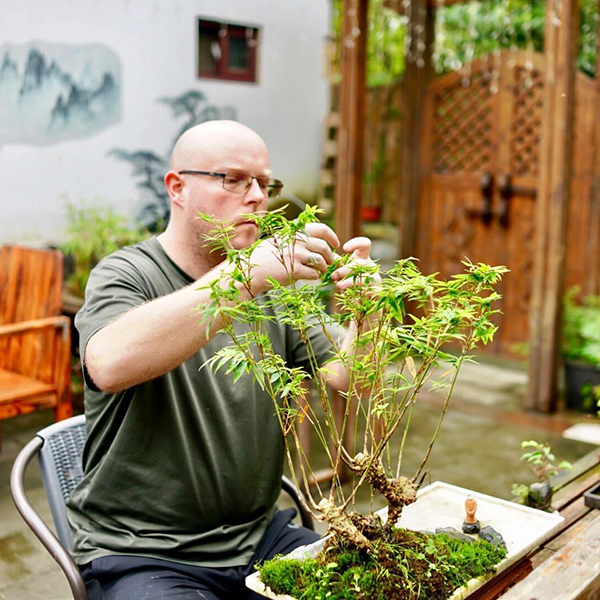 Chad is making a bonsai Photo: Chad
Chad Sinclair, who comes from Vancouver, Canada, is 42 years old now, and has been living in Sichuan for 18 years. If you ask him what is he most interested in about Sichuan? He will definitely give you the answer, "bonsai".
Chad's grandmother is a big fan of China. Under the influence of his grandmother, Chad is also very interested in Chinese culture. In 2006, Chad came to Chengdu, and started to learn how to make a Sichuan bonsai. The various bonsais in Chengdu have attracted Chad deeply. He likes to go to the parks to see them, such as Baihuatan Park, Wangjiang Tower park, Chengdu Wuhou Shrine, etc. These places provide a good chance for Chad to learn Sichuan bonsai.
Through imitation and innovation, Chad gradually formed his own style of making bonsai. His creation combined Western simple beauty and Chinese artistic conception beauty, which gained many people's affections.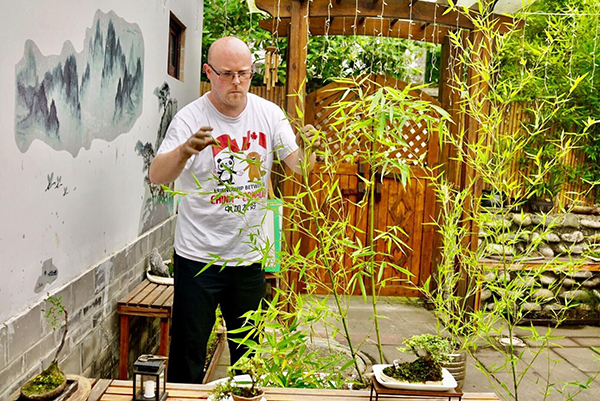 Chad is taking care of his bamboo bonsai Photo: Chad
Bamboo bonsai is which Chad is good at, and is also which he is dedicated to promoting to the world. "Bamboo is a specialty of Sichuan, with thick Chinese wind." says Chad. He has also opened a special account on Facebook, as well as joined several foreign bonsai lovers groups, to share his works of bamboo bonsai. More and more people know about Sichuan bonsai from him.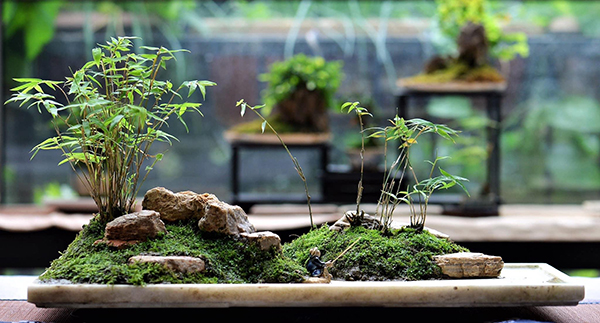 The bamboo bonsai made by Chad Photo: Chad
"Chengdu is very beautiful, and very livable. I love Chengdu's culture and environment. Meanwhile, I really hope my bonsai can be part of this city, and decorate people's life more beautiful." says Chad.