"Since I like history a lot, these ancient buildings we visit today are quite enchanting for me". As soon as foreign influencers entered Shenyang Imperial Palace, Esquivel Salguero Celia Judith Del Rosario, the vlogger from Guatemala, started live streaming and showed overseas fans the history and culture of Shenyang, an ancient city.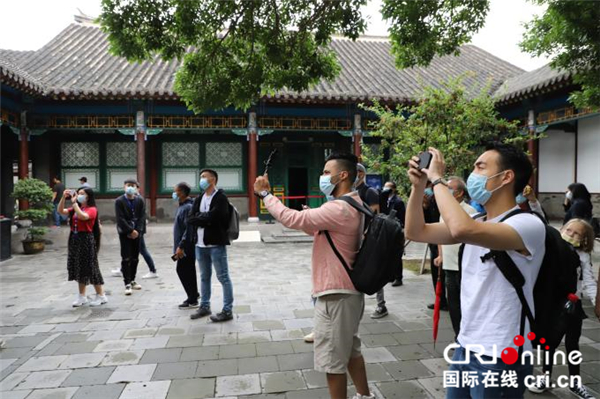 Foreign influencers are visiting Marshal Zhang's Mansion while shooting videos. [Photo by Song Jun]
On September 7, 11 foreign influencers from Egypt, France, Democratic Republic of the Congo, the United States, Mexico, Guatemala, Spain, Italy and other countries learned about the past and present of Shenyang City by visiting Shenyang Imperial Palace, Marshal Zhang's Mansion, Shenyang Middle Street, historical site of Shenyang World War II Allied Prisoners Camp and Laolongkou Wine Museum.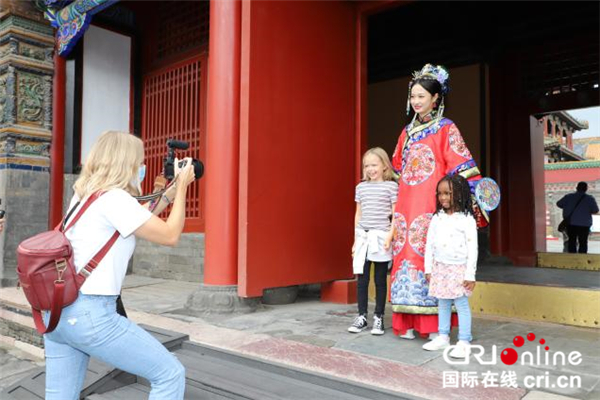 The American vlogger Brenna Marian Burrows (left) is taking a photo of her two daughters with a lady in royal dress of the Qing Dynasty. [Photo by Song Jun]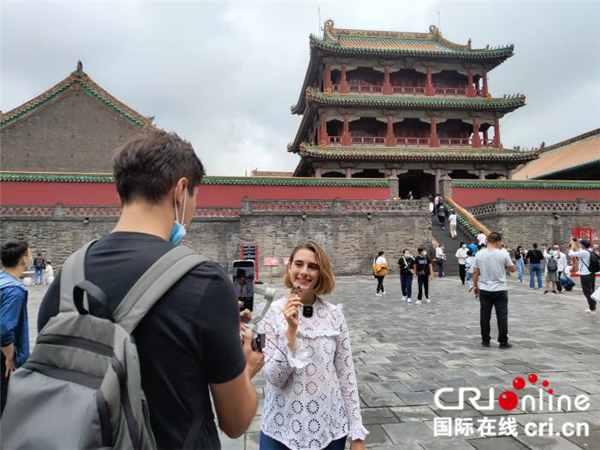 The Spanish vlogger Rodriguez Pascual Noelia is tasting ice cream themed on Shenyang Imperial Palace while promoting the Phoenix Tower behind her. [Photo by Huang Fei]
"Shenyang is unexpectedly beautiful", noted Celia. Most surprisingly, she could see a lot of daily necessities used many years ago in the historical sites. This proved that China always focuses on preserving historical sites.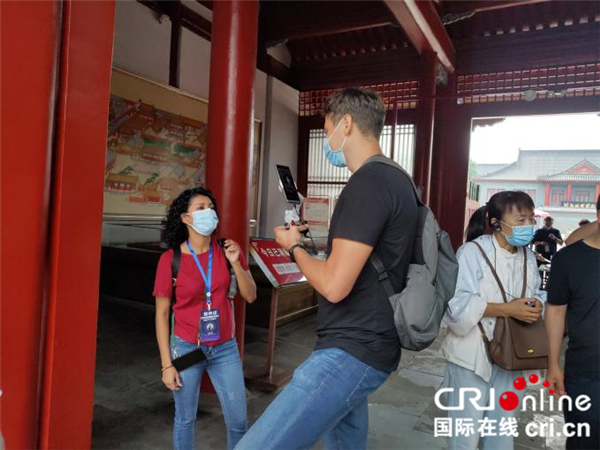 In his live streaming, the Mexican vlogger Carrera Camacho Maximiliano Javier (second one from the left) is interviewing Celia (first one from the left), the vlogger from Guatemala. [Photo by Huang Fei]
In addition, foreign influencers were also impressed by delicious food in the Hutongs of Shenyang Middle Street and the nice Laolongkou wine which dates back to more than 300 years ago.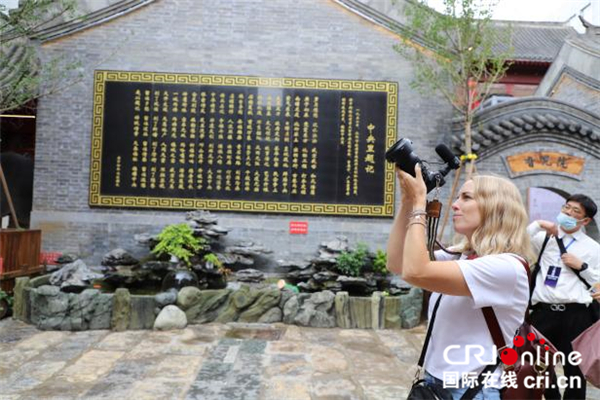 The American vlogger Brenna (second one from the right) is taking pictures of the Hutongs of Shenyang Middle Street. [Photo by Song Jun]