Chengdu, Sichuan Province is a world-famous historical and cultural city. It has bred ancient Shu culture, Three Kingdoms culture, panda culture, etc. It has historical and cultural relics such as Dujiangyan, Jinsha Site, Wuhou Temple, etc. These splendid civilization achievements together formed a unique Tianfu culture, which is also the basis for building Chengdu into a world-famous cultural city.
As early as 2018, the World Cultural City Construction Conference held in Chengdu proposed that we should accelerate the pace of Chengdu's construction into a world cultural city by developing Tianfu culture. In recent years, the international influence of Chengdu has been increasing, and the city has been selected as a candidate city for the "Cultural Capital of East Asia" and became the host city of the 2022 Universiade... Here, hundreds of foreign cultural exchange activities are held every year, and the city's international circle of friends is growing bigger.
In addition, the comfortable pace of life in Chengdu is also what Chinese and foreign tourists yearn for. Here you can not only feel the cutting-edge world trends, but also experience the traditional city life. Walking on the streets of Chengdu, you can see fashionable "net celebrities", as well as boys and girls in traditional Chinese costumes; you can go to the music festivals performed by international orchestras, and also enjoy the "Face Changing" performance of Sichuan opera of traditional artists; you can taste delicacies from all over the world, as well as local Sichuan hot pot and other delicacies.
Nowadays, in this international world, Chengdu is striding forward on the road to a world-renowned cultural city, with a more open and confident attitude toward the world.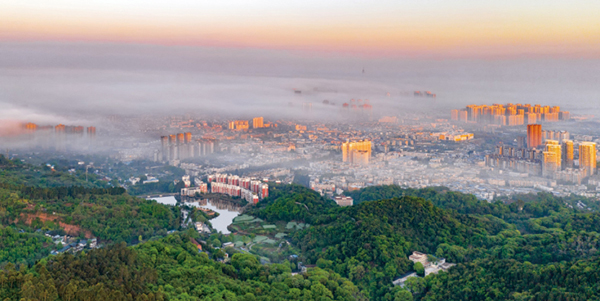 Longquan Mountain Forest Park in Chengdu [Photo by Jianan]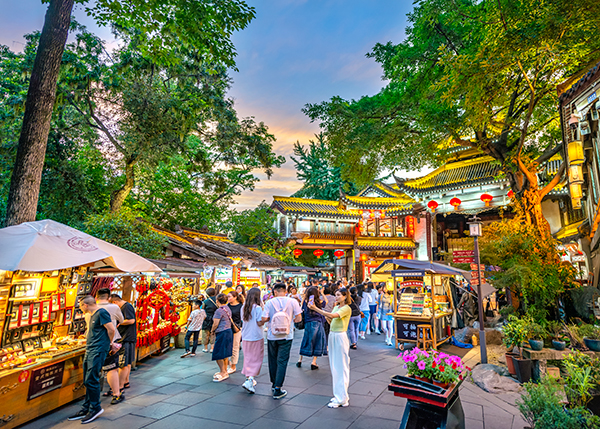 Jinli Ancient Street [Photo by Xianjie Deng]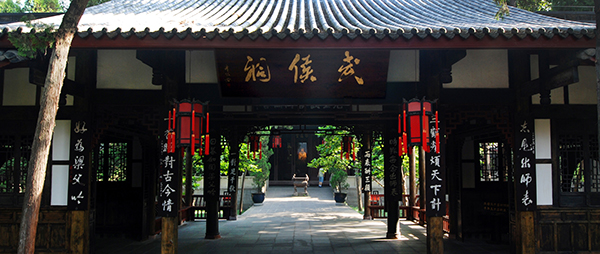 Wuhou Temple [Photo via Wuhou District Committee Publicity Department, Chengdu]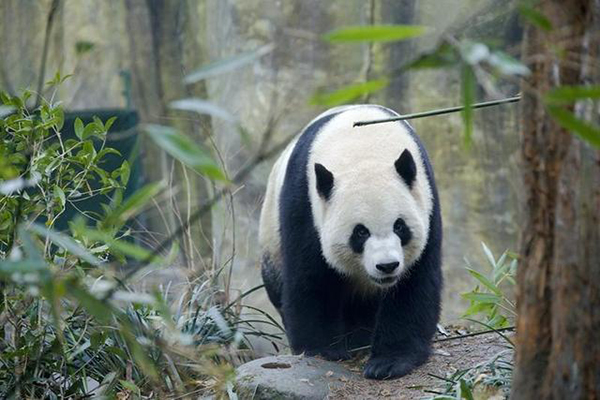 The Cute Panda [Photo via Dujiangyan Municipal Party Committee Publicity Department]