Xavier Gheerbrant is 35 years old, and a teacher in the philosophy department of Sichuan University. With the curiosity about Chinese culture and desire to explore it, Xavier came to Chengdu in 2018, discovering Chengdu's traditional culture and searching for his own dream.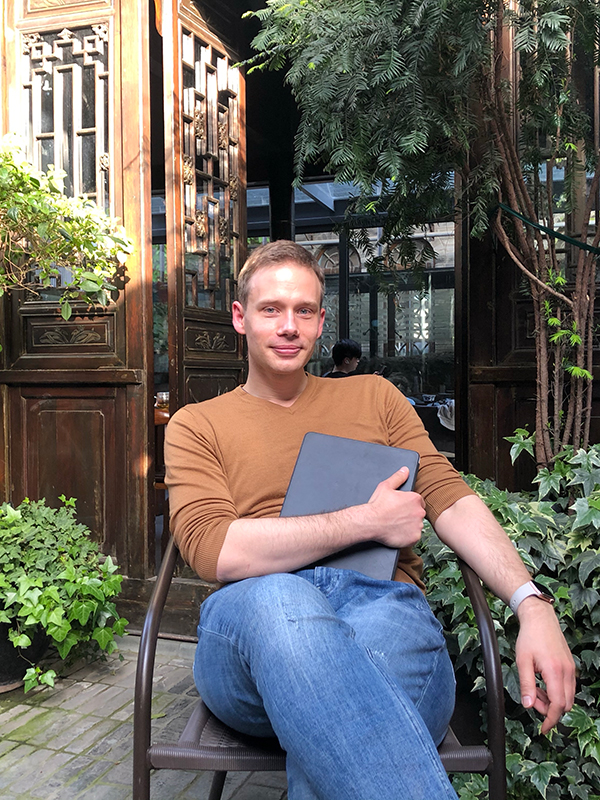 Xavier Photo: Zhang Yashu
Xavier was born in a city in Northern France. For him, China is a remote and mysterious country. In early 2017, he accidently knew Sichuan University was recruiting a foreign philosophy teacher, so he applied for it and succeeded.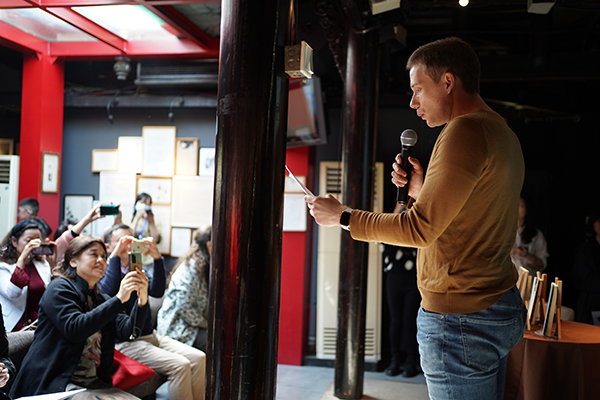 Xavier was reciting a French poem Photo: Consulate General of France in Chengdu
In March 2018, Xavier came to Chengdu to open a new life. "Chengdu has a very unique cultural atmosphere, and the pace of life in Chengdu is relatively slow, merging tradition and modernity together." said Xavier. He experienced Chengdu's profound traditional culture in many historical and cultural sites, such as Chengdu Museum, Chengdu Wuhou Shrine, etc.
"Warm and friendly" is the deepest impression which Chengdu people have left on Xavier. When he just came to Chengdu, he could speak little Chinese, but the Chengdu people have helped him a lot, so he got used to the life in Chengdu quickly.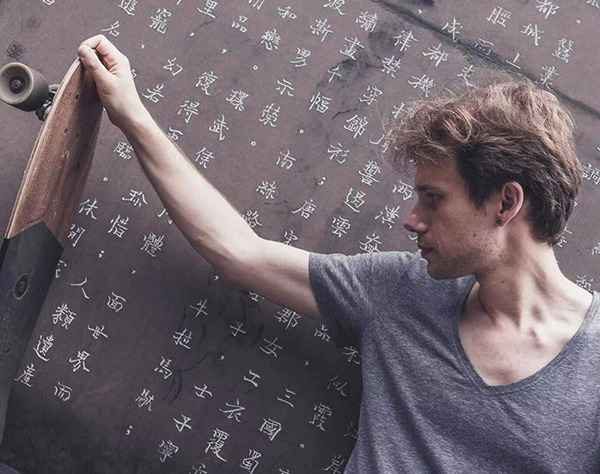 Xavier was travelling in Jinli Street Photo: Stevie Zhong
"Having this kind of experience is exciting, for I have never done this. The life here is filled with challenge but also fascinating." said Xavier.