On the afternoon of April 23, a media group, consisting of multilingual anchors from the China Media Group and foreign internet celebrities from America, Russia, Italy, Greece, Colombia, and Guatemala, visited Daziran Restaurant, a national-level green restaurant. This local restaurant is located at Dongxihu District, Wuhan Municipality, and the media group sampled many representative and special dishes from Hubei Province.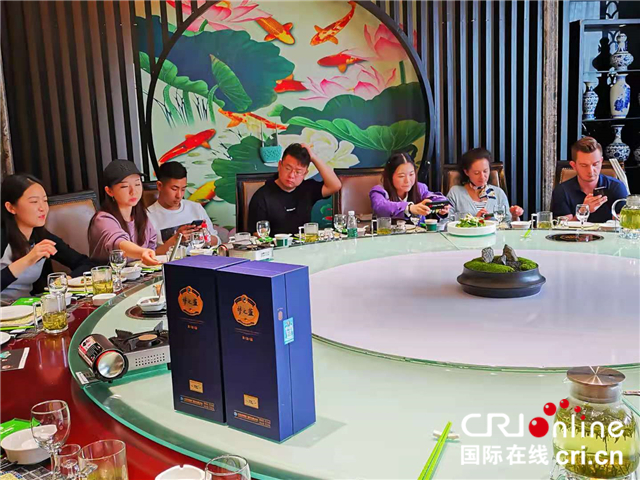 The media group visits Daziran Restaurant [Photo by Zhang Yongliang]
In the restaurant, chefs were making dishes by using different kinds of fresh food ingredients such as Wuchang breams, lotus roots, and vegetables in front of the media group. The foreign internet celebrities learned about the culture of lotus roots in China and were amazed by the variation of lotus root food. Fernando Munoz Bernal, an anchor from Colombia, recommended lotus root meatballs and lotus root sandwiches to the viewers through live-streaming. He described the taste and how to make these dishes. After that, Fernando also invited his viewers to come to Wuhan and try these dishes themselves.
Daziran Restaurant is a local brand that has focused on Hubei special dishes for 20 years. The restaurant has obtained many titles such as "National-Level Green Catering Company", "Must-Try Restaurant in Wuhan", and "Top 10 Philanthropic Companies and Charity Brands in Wuhan". During the event, the restaurant, as a representative company, played a positive role in promoting Hubei Cuisine. It also promoted international exchanges of food culture, made hot catering topics, and improved dining consumption desire of Wuhan citizens.