Few days ago, a patient from Shuangta Township, Minquan County, Shangqiu City, Henan Province was immediately sent by an ambulance to the Emergency Center of the Shangqiu First People's Hospital. Liu Wei, chief of Cardiovascular Surgery at the hospital, and Professor Li Wenbin who provides technical support at the hospital, soon found that the patient was in a critical condition and quite likely to have sudden cardiac arrest. Surgery must be performed immediately.
It was estimated that this complicated and high-risk surgery which would take a long time and require massive blood transfusion cost 150,000 yuan. Except the part that could be covered by medical insurance, the family still couldn't afford the other 50,000 yuan. They hesitated since it was quite a large sum for them.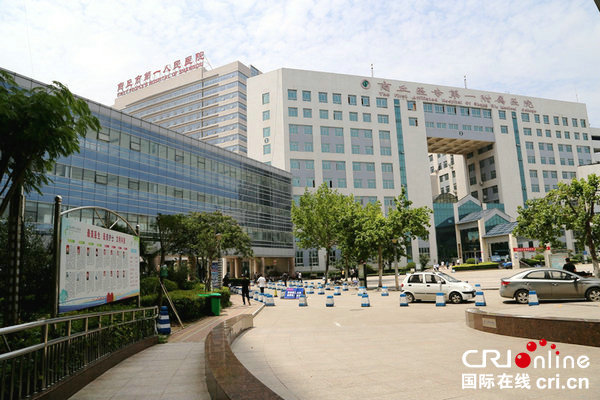 Exterior of the Shangqiu First People's Hospital [Photo by Wan Qingli]
After learning that, Han Chuan'en, secretary of the CPC Committee of Shangqiu First People's Hospital and president of the hospital, persuaded the family to agree to the surgery as soon as possible. Being told that the family only had a bit more than 30,000 yuan available, Han promised: "As long as you agree to do the surgery, I will find a way to help you with the remaining 10,000 yuan". Moreover, he assured them that the hospital would cover the extra cost if 50,000 yuan was not enough.
Han Chuan'en said: "Since we are the people's hospital, we must serve the people and make it affordable for patients to see a doctor". Afterwards, he applied for a relief fund of 15,000 yuan from Soong Ching Ling Foundation for the family.
The surgery was a great success with the great support from the hospital. Now the patient is in good recovery. [Written by Diao Zhiyuan]