William van Tongeren, who came from Netherlands to Chengdu in 2016, is now the chief representative of Netherlands Business Support Office Chengdu.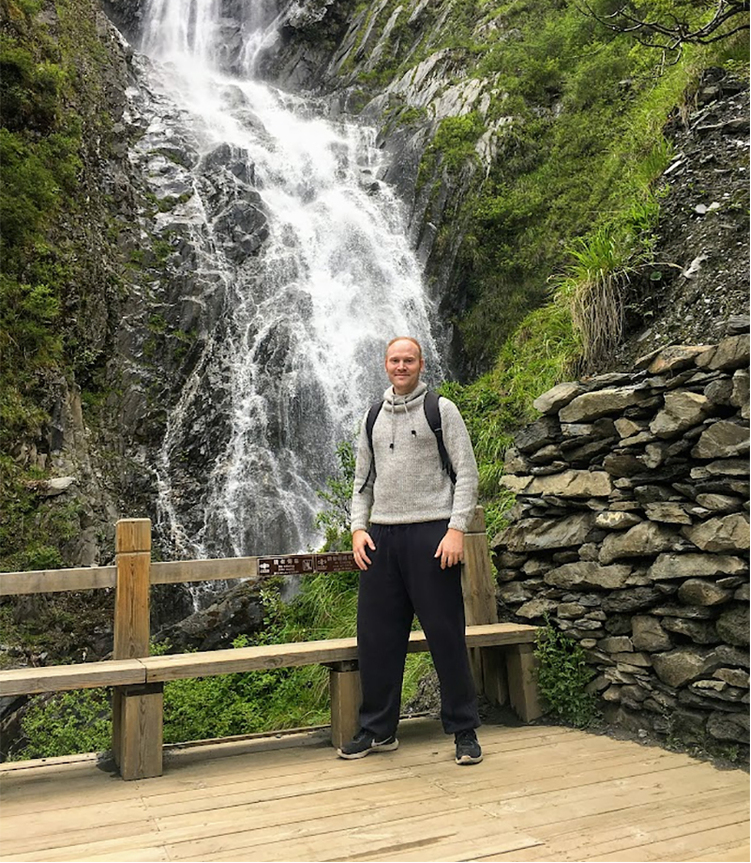 William is traveling in the National Scenic Area of Four Girls Mountain. [Photo via William van Tongere]
Parks and greenways in Chengdu are William's favorite. William loves to hang out in parks when he is free, and he is also a frequenter of Qingyang Temple and Cultural Park, which are more peaceful with fewer visitors."Chengdu is a real park city, for wherever you live, there are always some parks and greenways nearby," said William.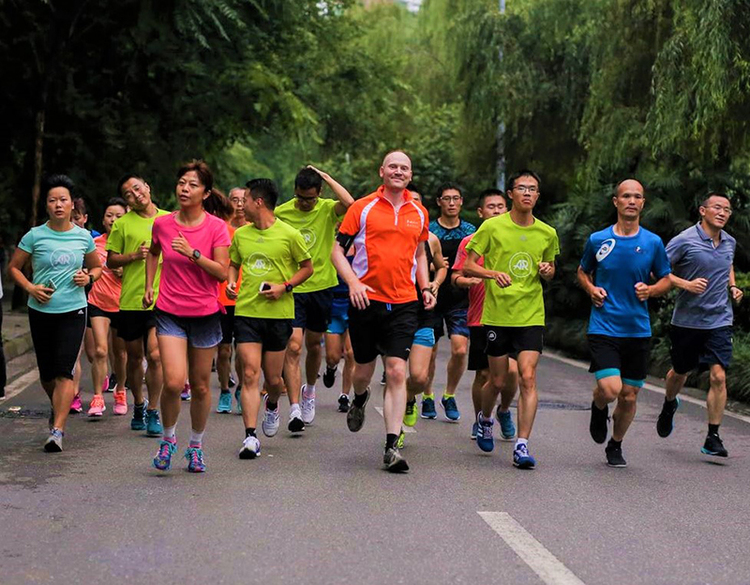 William are running with his club members in Chengdu. [Photo via William van Tongere]
William is a fan of Sichuan cuisine, whose spicy and hot flavour brings him a pretty good feeling. On the first day when William arrived in Sichuan, he had a bowl of delicious Feichangfen (noodles made of potato powder added with pork intestines) at the Wide and Narrow Alley (Kuanzhaixiang), which left him with deep impression.
As an "old Chengdu citizen", William has witnessed the development and changes of Chengdu, and he also gives high expectations to Chengdu's future. "Chengdu is very attractive to talents. There are many people from over other places of China in the city, and the number of foreigners has greatly increased compared with 6 years ago," said William, who believes Chengdu will be much better in the future.