"First get your fists ready, then take the starting position, and turn around...". On September 3, CCTV took "the classroom" to space, in a broadcast connecting the space and the earth. Three astronauts from the Tiangong space station, Nie Haisheng, Liu Boming and Tang Hongbo, gave on-the-spot instructions, teaching children to do "Space Tai Chi". This lesson was not only to inspire children to explore the secrets of the universe, but also help cultivate determination and persistence when overcoming difficulties.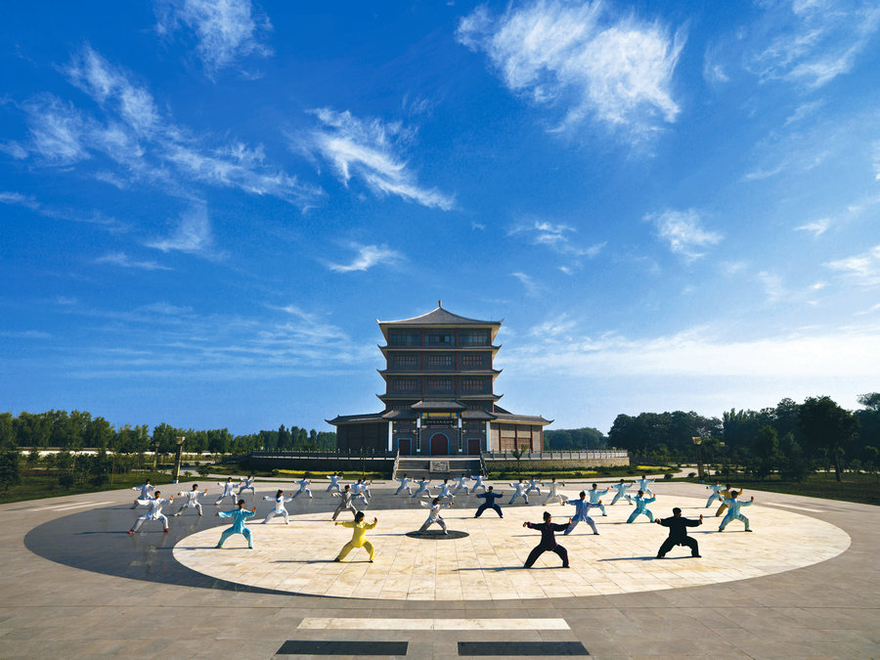 China Tai Chi Museum in Wen County, Jiaozuo, Henan Province [Photo by Zhoushuanglin]
Tai Chi, originated from Chenjiagou in Wen county, Henan Province, and has a history of more than 400 years. In December, 2020, Henan Province took the lead in applying for the title of UNESCO World Cultural Heritage, making Taichi the only Intangible Cultural Heritage among all the Chinese traditional martial arts.
Carrying forward Tai Chi culture and promoting the national fitness are the ultimate goals for applying for the title of World Cultural Heritage. When Wuhan was hit by the pandemic last year, medical staff in mobile cabin hospitals taught patients Tai Chi to lift their mood and optimize the effects of their treatments.
From "Tai Chi Kungfu" to "Space Tai Chi", this centuries-old martial art has spanned time and space. Now Tai Chi is practiced by over 400 million people in more than 150 countries and it is believed to be a scientific way to keep fit and enjoy exercise.