Recently, a field patrol experience event of the Giant Panda National Park was held in Pengzhou, Chengdu. 29 experiencers went through a special event of Longmen Mountain Biodiversity in the theme of "Protecting Biodiversity and Jointly Building a Beautiful Home" in Pengzhou.
Under the guidance of animal and plant experts, the experiencers were split into two teams to observed plants, birds, and insects in the forest.
After the event, the experiencers said that the event gave them a profound understanding that biodiversity is the foundation of human survival and development, fulfilling the earth with infinite vitality.
The Pengzhou area of the Giant Panda National Park is located in the Minshan Mountain section, northwestern edge of the Sichuan Basin, with a total area of 318.6 square kilometers, of which the core protection area is 281.6 square kilometers and the general controlled area is 37 square kilometers. The region has rich biodiversity, with more than 1770 species of wild plants and 331 species of wild animals recorded, including 7 species of national first-class protected Davidia involucrata, Kingdonia uniflora, Chinese yew, southern yew, cycad, ginkgo, and metasequoia. There are 11 species of national first-class protected animals, including giant pandas, golden monkeys, leopards, and takins. It is the home and refuge for many rare and endangered animals and plants.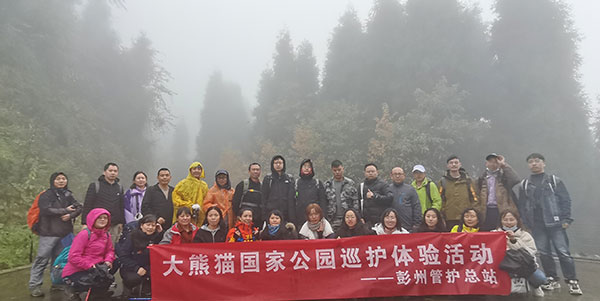 Group photo of experiencers [Photo by Wang Lei]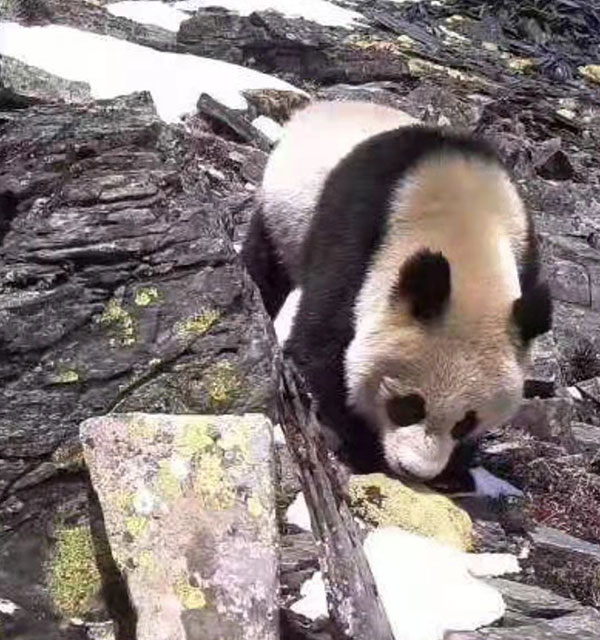 Giant Panda [photo via the Publicity Department of CPC Pengzhou Municipal Committee]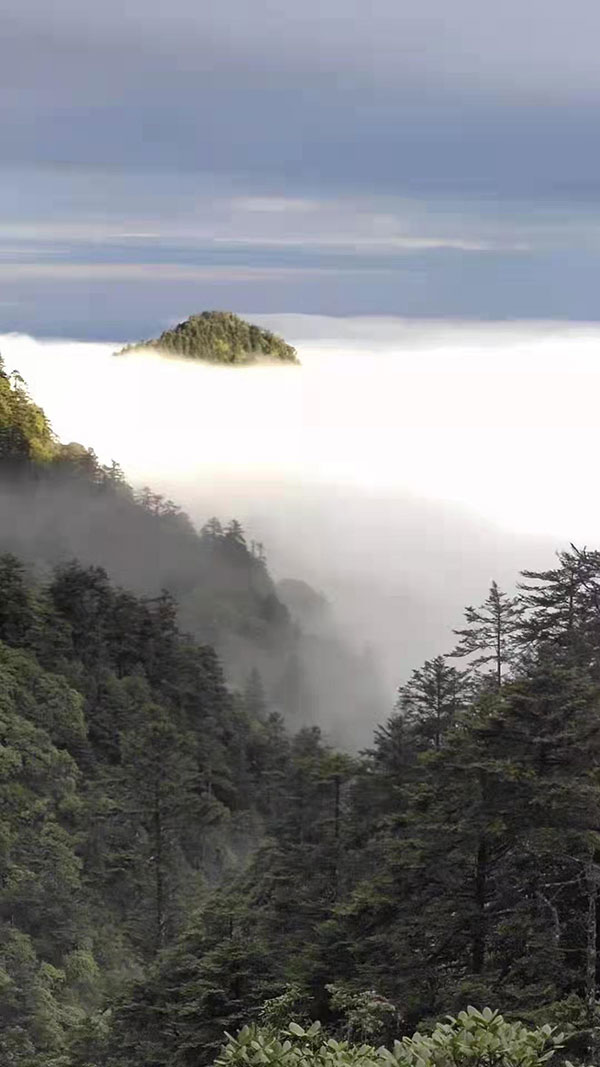 The Scene of Pengzhou Area of the Giant Panda National Park [photo via the Publicity Department of CPC Pengzhou Municipal Committee]