With the opening of the Beijing 2022 Winter Olympics, the mascot named "Bing Dwen Dwen" went viral all over the world. Being the prototype of "Bing Dwen Dwen", the giant panda has attracted much affection from people all over the world with its cute image for many years.
The Dujiangyan Field Research Center for Giant Pandas (Panda Valley) of the Chengdu Research Base of Giant Panda Breeding boasts more than 700 species of animals and plants, making it a natural semi-wild transition training zone for giant pandas. At present, many giant pandas, such as "Oreo", "Mei Lan", "De De" and "Wu Yi", are living in Panda Valley, who have different personalities but same level of charm, and are popular with tourists.
It is now a good time for spring tours in Dujiangyan, where tourists can not only enjoy the natural scenery, but also experience the charm of giant pandas, the prototype of "Bing Dwen Dwen".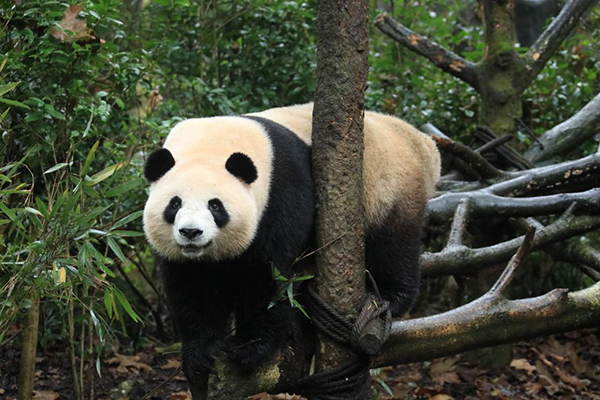 Giant panda in Panda Valley [Photo via Chengdu Research Base of Giant Panda Breeding]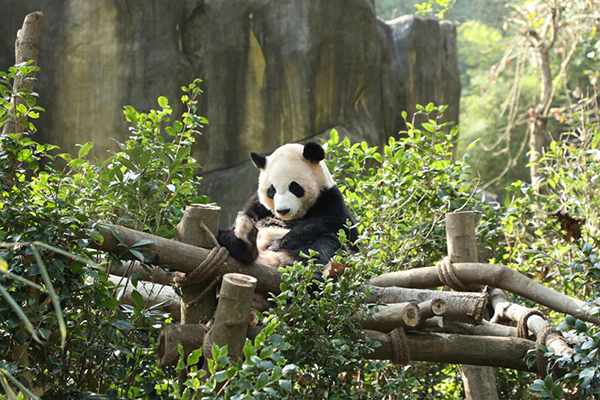 Cute giant panda [Photo via Chengdu Research Base of Giant Panda Breeding]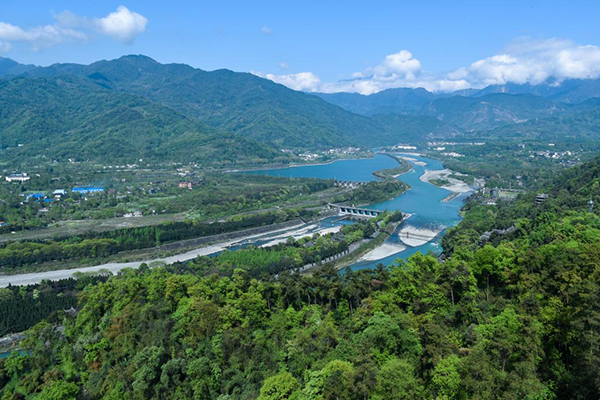 Dujiangyan Water Conservancy Project [Photo via Chengdu Research Base of Giant Panda Breeding]