The 31st Summer Universiade (hereinafter referred to as the Chengdu Universiade) will be held in Chengdu from June 26 to July 7, 2022. Recently, the Comprehensive Gymnasium of Phoenix Hill Sports Park, the venue for the Universiade basketball finals in Jinniu District, Chengdu, is sorting out various tasks, deducing various operation plans, and improving various contingency plans to ensure high-quality completion of the event.
Built according to the standards of NBA, FIBA and NHL, the Comprehensive Gymnasium of Phoenix Hill Sports Park has a total of about 18,000 seats spread on its 8 floors. The gymnasium is equipped with a master frame system on the top, which greatly improves the efficiency of stage construction; the ground is equipped with an ice making/heat recovery system, which enables the rapid conversion between professional ice hockey/basketball venues.
The entire venue is equipped with an information release system, which is able to simultaneously broadcast competition results, live pictures and other live events in multiple functional rooms in the venue; heating and ventilation faclities, professional field lights, and professional four-sided screens on the top of the venue are installed. Sound-absorbing soft-packed seats are adopted in the whole venues, and the entire venue is systematically acoustically treated. With a sound system of excellent sound quality, the venue provides audiences with an excellent viewing experience.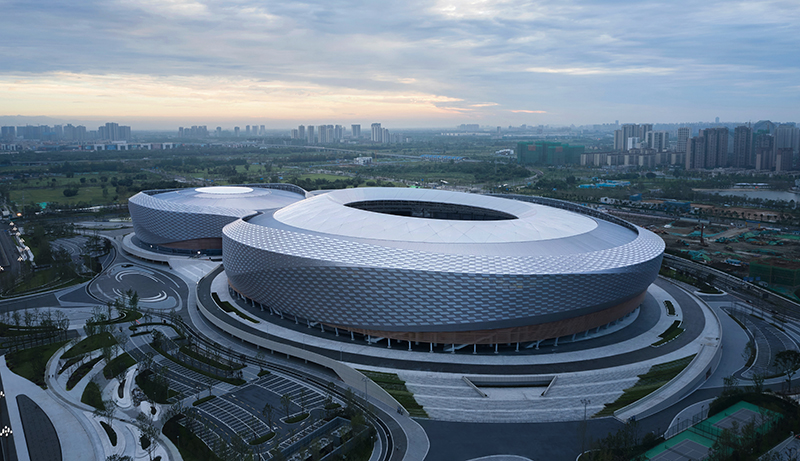 Comprehensive Gymnasium of Phoenix Hill Sports Park [Photo via the Media Convergence Center of Jinniu District, Chengdu]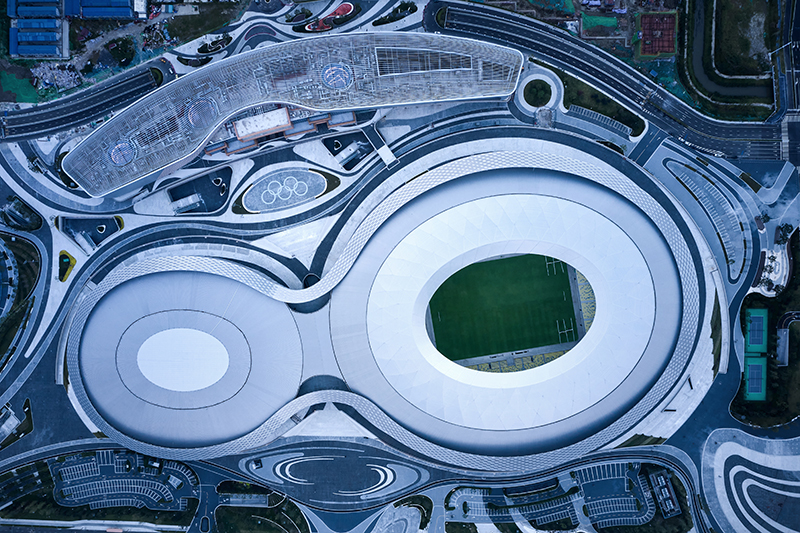 Comprehensive Gymnasium of Phoenix Hill Sports Park [Photo via the Media Convergence Center of Jinniu District, Chengdu]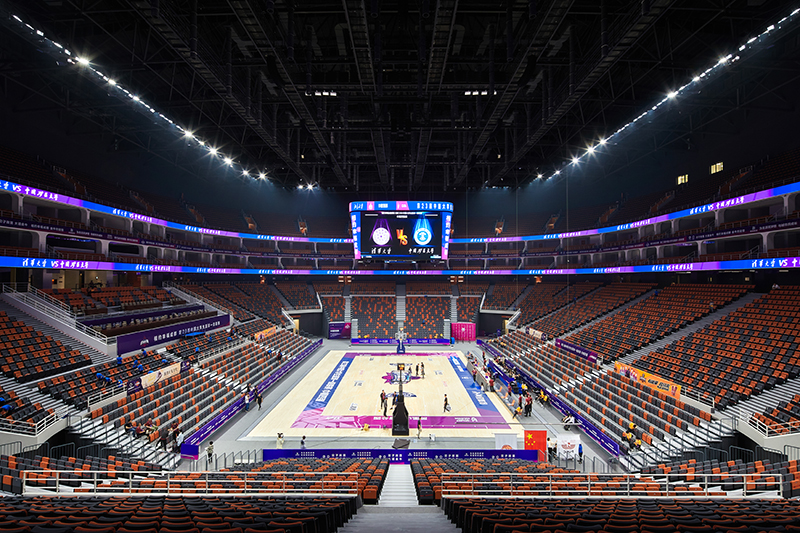 Comprehensive Gymnasium of Phoenix Hill Sports Park [Photo via the Media Convergence Center of Jinniu District, Chengdu]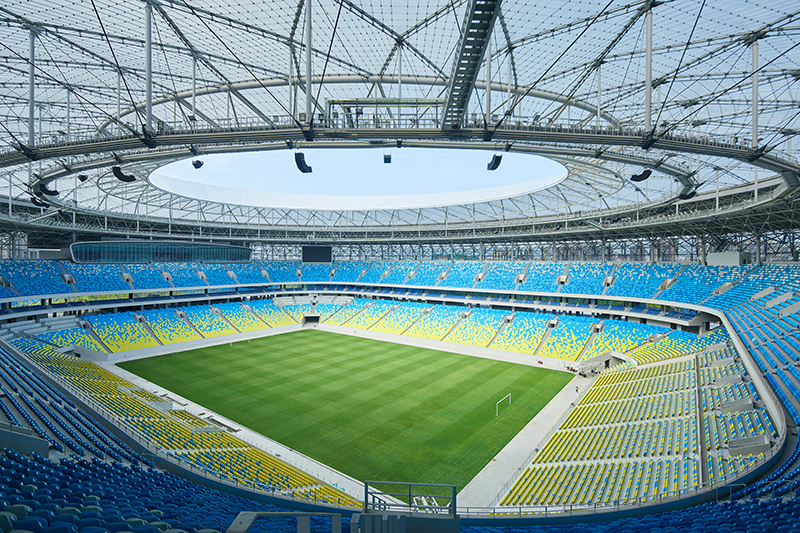 Soccer field of Phoenix Hill Sports Park [Photo via the Media Convergence Center of Jinniu District, Chengdu]