In order to welcome the arrival of the 53rd Earth Day, on April 22, more than 100 young volunteers gathered in Chengdu Dong'an Lake World University Games Park to participate in the Earth Day-themed cycling activity.
As the command sounded, the trail cycling officially began. The young volunteers started from Dong'an Lake World University Games Park and rode along the trail. While enjoying the scenery, they also picked up the garbage and did cleaning in the green belt on the way, advocating the concept of green and environment protection with practical actions and making contributions to the construction of a green park city.
The Chengdu 2021 FISU World University Games is a "catalyst" constantly promoting the process of park city construction. It is reported that, as a practitioner and developer of the park city concept, the Dong'an Lake Sports Park Aquatics Centre will take this low-carbon cycling event as an opportunity to vigorously carry out national fitness activities, and advocate a low-carbon and green life, thereby forming a strong national atmosphere supporting, helping, and participating in the Universiade, which contributes to the construction of a park city and the protection of the earth.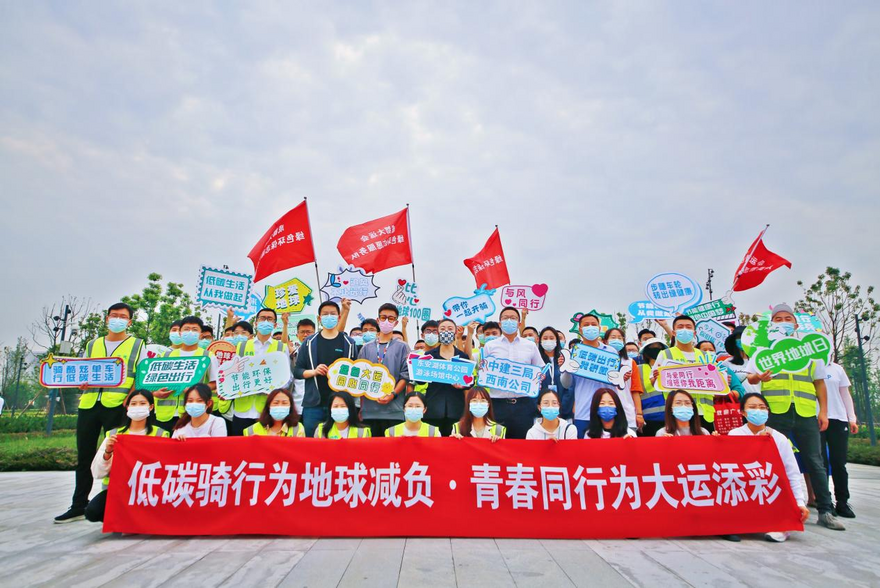 Group photo of the volunteers [Photo via China Construction Third Engineering Bureau Co. Ltd. Southwest Branch]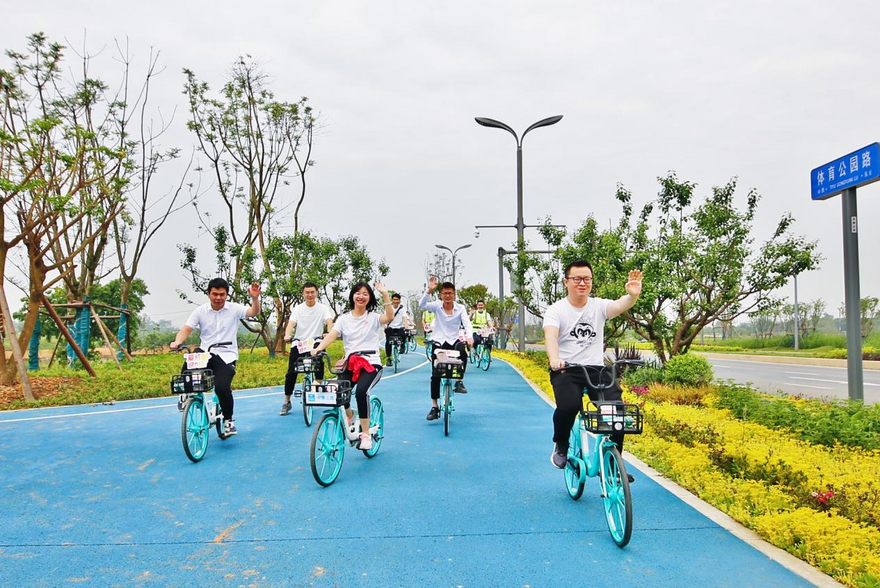 Volunteers began to cycle. [Photo via China Construction Third Engineering Bureau Co. Ltd. Southwest Branch]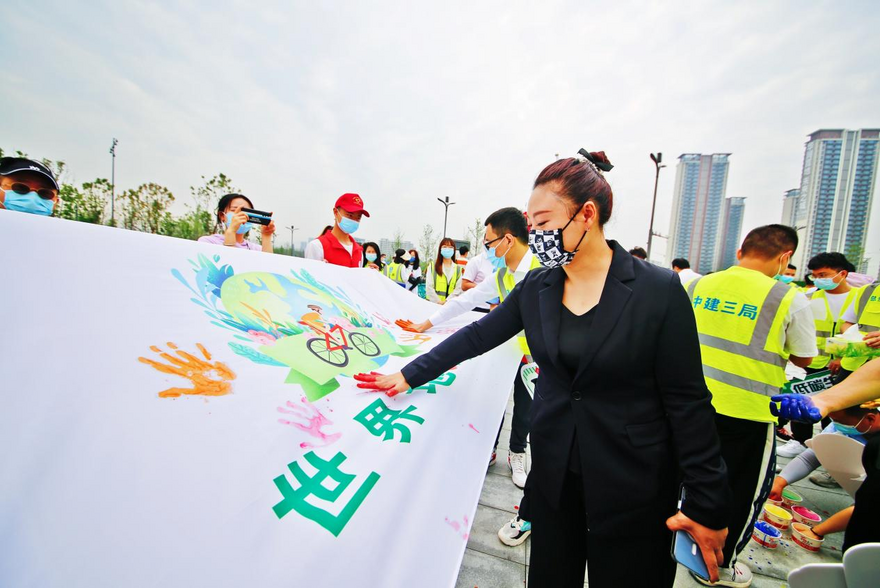 Volunteers added color to the icon flag. [Photo via China Construction Third Engineering Bureau Co. Ltd. Southwest Branch]