On May 11, China (Chengdu) - Europe Mayors' Forum on Alcoholic Beverage Industry with the theme of "Chengdu-Europe Industry Dialogue" was held in Chengdu City, Sichuan Province. Representatives of government agencies, chambers of commerce, associations, wine enterprises, universities and research institutes from more than 20 countries, including China, Spain, the Czech Republic, Poland, the UK, France, Germany and Italy, participated in the forum both offline and online.
At the event, Qionglai City of Chengdu, together with mayors and guests from the fields of culture, scientific research, and media in Hungary, Spain, Japan, the Netherlands, France, Italy and other countries, focused on topics such as "World Alcoholic Beverage Culture Inheritance and Site Protection", "The Development of Alcoholic Beverage Industry and the Rise and Prosperity of Cities".
In addition to discussing how to promote alcoholic beverage industry and the development of the cities, Qionglai City also launched the "Global Alcoholic Beverage Industry Cooperation Initiative", witnessed by guests from more than 20 countries around the world.
At the forum, Qionglai City reached strategic partnerships with the Southwest Representative Office of the Hungarian Export Promotion Agency and the EU Project Innovation Centre (Chengdu) respectively. Each side will give full play to its own advantages and engage in friendly and mutually beneficial cooperation in areas such as alcoholic beverage industry development and talent cultivation.
On the same day, the International Alcoholic Beverage Alliance was established. The alliance will adhere to the principles of resource sharing and mutual benefit, promote strengthened exchanges and cooperation among alliance members, actively explore industrial interaction models and promote common development.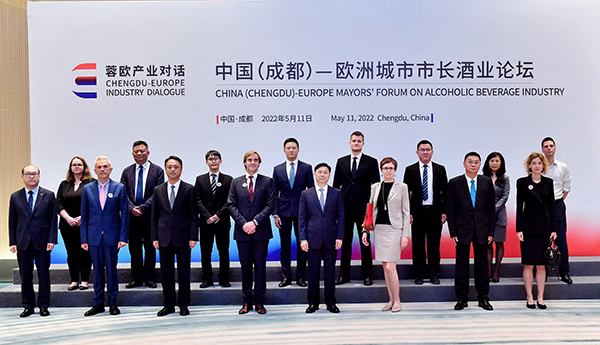 Group photo of offline participants in forum [Photo via the Publicity Department of CPC Qionglai Municipal Committee of Chengdu City]

Gyorgy Posta, Mayor of Tokaj, Hungary, is making an online speech. [Photo via the Publicity Department of CPC Qionglai Municipal Committee of Chengdu City]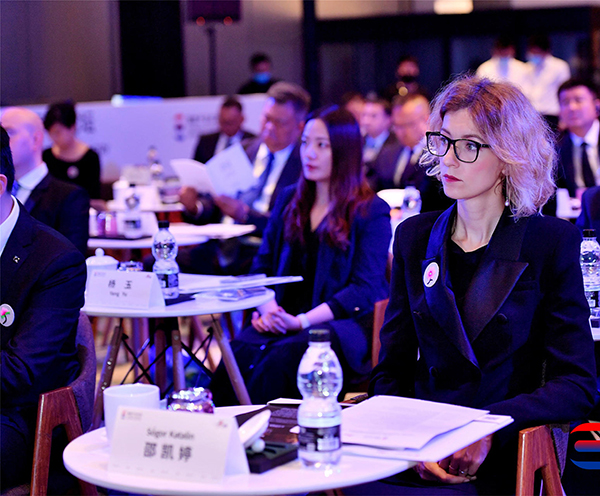 Forum site [Photo via the Publicity Department of CPC Qionglai Municipal Committee of Chengdu City]