Luoyang Peonies Bloom on Flower Expo
|
ChinaNews
|
2018-12-26 10:18:46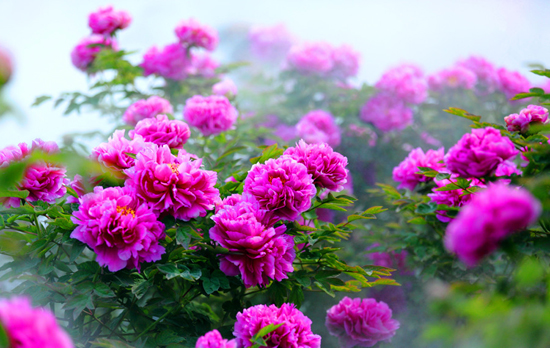 Peonies grown in Luoyang's Shenzhou Peony Garden, participated in the 9th China Flower Expo, which was held in Yinchuan City in the Ningxia Hui Autonomous Region from September 1 to October 7.
The Shenzhou Peony Garden provided the Expo with 3000 pots of peony flowers with 80 species in nine different colors and over 500 freshly cut peony flowers.
The garden also won the prize for "peony flower preservation" at this expo, showing Luoyang has made great progress in peony cultivation technology.
The China Flower Expo has been held once every four years since 1987. It is considered to be "the Olympics" of the Chinese flower industry.