Grand inauguration of 36th Peony Festival
|
ChinaNews
|
2018-12-26 20:03:55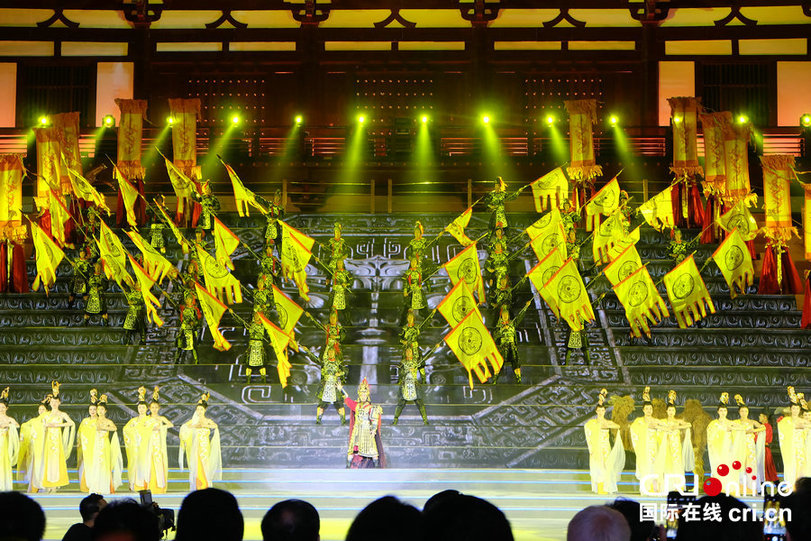 The 36th Luoyang Peony Festival has inaugurated at the ancient DingDingMen citywall relics of Sui and Tang dynasties on April 10th. Running under the theme "blossoming in the New Era", Luoyang municipality is aimed at fully tapping Luoyang's popularity as a well-known ancient capital and package it as a top cultural destination for both locals and foreigners alike.
This being a national event, the local government is knuckling down to intensify city's strength with the construction boom of 33 major projects. To take a glance of a few, the Investment and Trade Conference of peony festival will be consolidated with that of the provincial conference to additionally boost the impact of Luoyang city, trumpeting Luoyang as the capital of museums. Luoyang government also hopes by leaping at the chance of holding peony festival to jump-start the process of completing Luoyang national historical and cultural park of Sui and Tang dynasties as well as the Beijing-Hangzhou grand canal.
In a bid to infuse the sense of fulfillment into the public, the local government also introduced subsidies for cultural consumption, including giving unlimited access to annual tickets holders in peak season; free access to certain gardens;no limitation for car number plates access; capping increase on accommodation and restaurant charge; free highway access for local cars.
The 36th peony festival will be lasting until May 5th and right now most peony breeds in Luoyang are gradually in full bloom with late-bloomers spreading out. Visitors are welcomed to stroll around in suburban gardens and enjoy this eyeful yet short fling.