Luoyang releases summer tourism "gift package"
|
ChinaNews
|
2019-06-17 15:43:03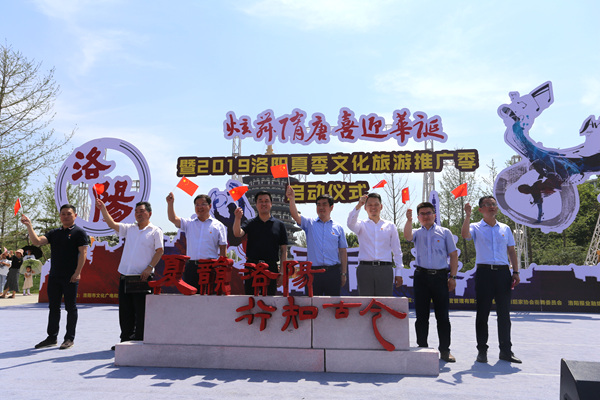 Luoyang city has launched six-sections various summer cultural tourism activities as the carrier and distributed a "big gift package" of cultural tourism to tourists on June 9. It will last until August 31.
The Longmen Grottoes scenic spot offers preferential policies for different areas at different times of the day. For tourists in different areas in June, July and August, the on-site offline ticket purchase with ID card will enjoy a discount of 60 yuan per person.
Luoyi ancient city has held DADA park electronic music festival on June 14 and will last on June 16. And the 7th Qingdao beer festival in Luoyang will be held from June 21 to June 26.
Luoyang summer tourism "big gift package" is far more than these. With other series of activities, it is rich in content with many discounts.(Chinese information and photo via people.cn)