Creating a 'toyland' from empty beverage cans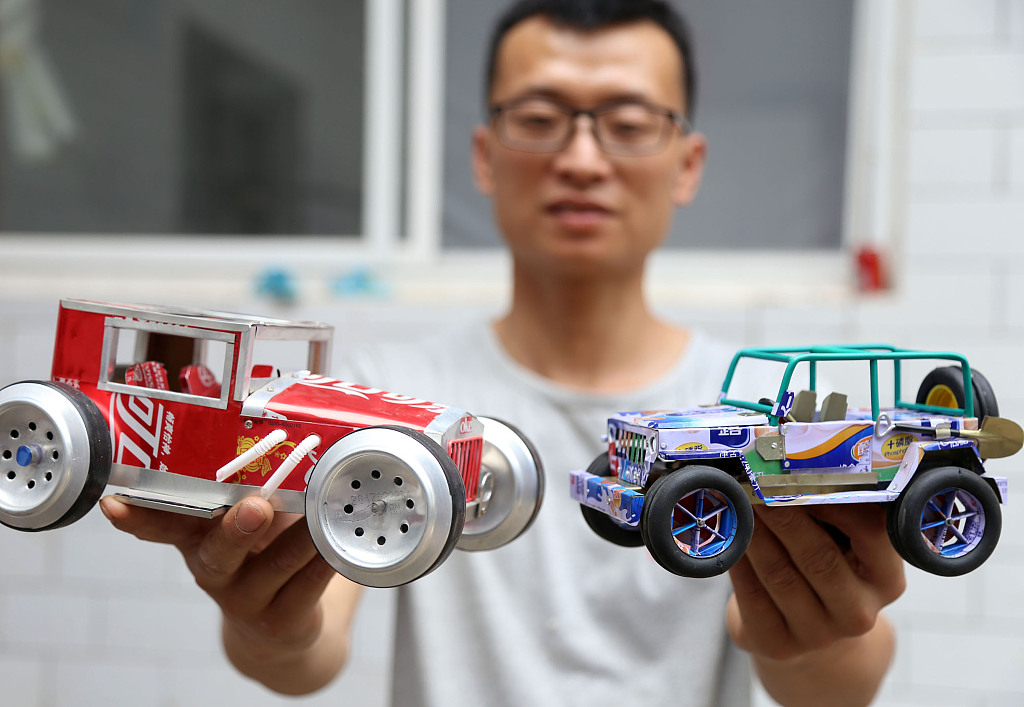 Dai Changlin shows two car models he made from cans in Luoyang, Henan province, June 25, 2019. [Photo/VCG]
  Dai Changlin, a farmer living in Luoning county, Luoyang city, Henan province, can transform trash into treasures.
  For many years, he has created more than 8,000 exquisite models of cars and airplanes that could be sold for as much as 500 yuan ($72.9) each, from around 30,000 empty beverage cans that are only priced at 5 fen ($0.07) each.
  While some rooms in his house are filled with waste cans, he builds a "toyland" by hand for his two children.