As one of the first civilisations of the world, China has been well-known to and interconnected with Bangladesh for millennia. Thanks to the Silk Road, People from the two countries have been enjoying deeper communication, mutual understanding, cooperation and strongest friendship for more than two thousand years.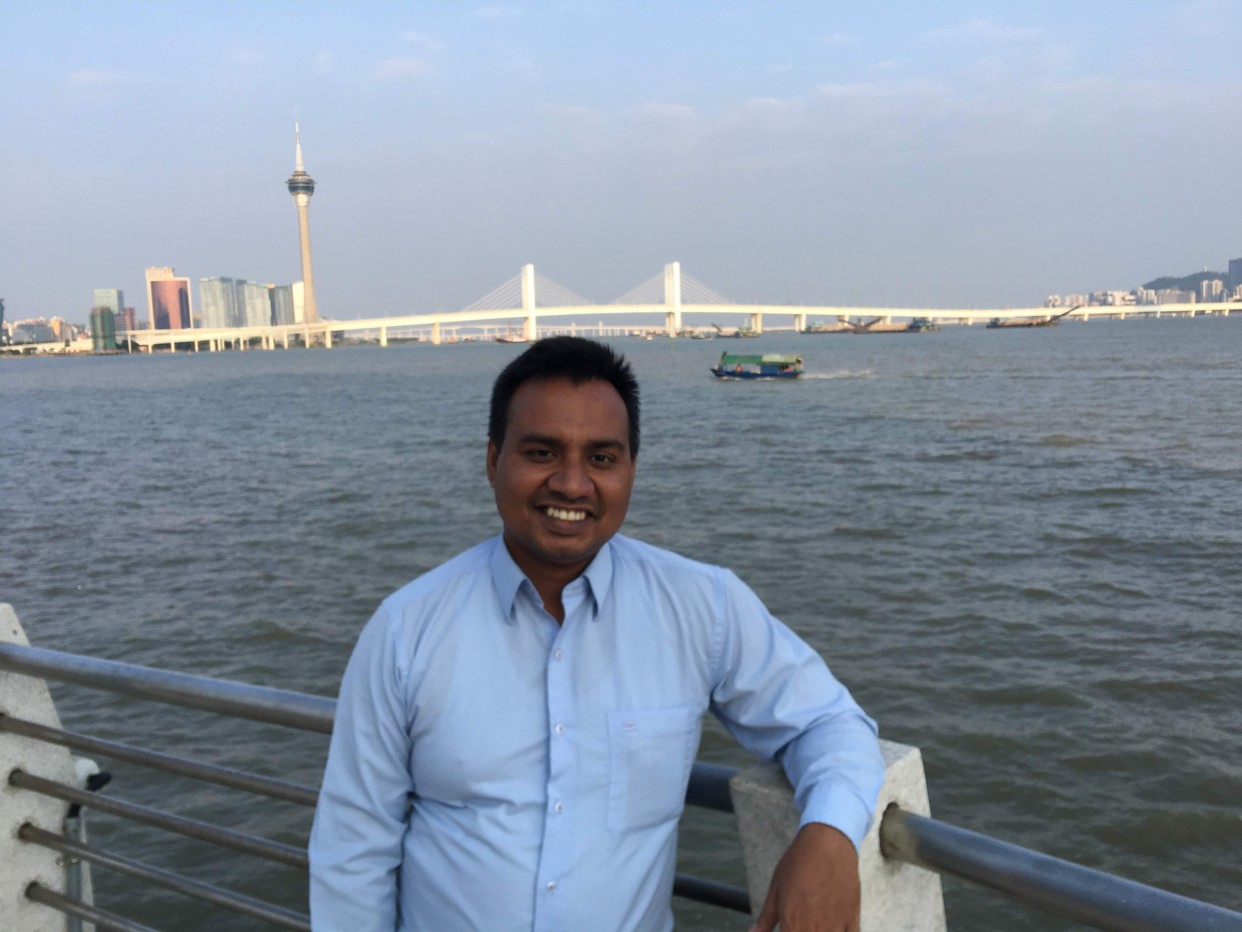 People of Bangladesh, therefore, maintain a positive perception about China and its people. As a Bangladeshi journalist, I was not an exception in this case. I had a strong desire and curiosity to see China for myself. The China Public Diplomacy Association (CPDA) has come forward to satisfy my long-cherished curiosity by inviting me to its 10-month long programme named China International Press Communication Center (CIPCC) 2019. As part of the programme, I have been in China over nine months. Throughout the period, I have visited different Chinese provinces and witnessed their natural beauty, archeological splendour and abundance of ancient historic sites that have really set China apart from other nations around the world.
In my eyes, with ancient historical scenic sites in its almost all cities, China has drawn its own distinction to become more fabulous and attractive to foreigners, especially to the tourists. The geodiversity, cultural uniqueness, haunting cultural festivals, delicious foods, and eye-enticing gardens and parks of China attract millions of tourists from all over the world every year. The charm of its beautiful places, hospitable people, panoramic view of different tourist spots including natural treasures--hills, forests, seas, rivers-- and cities with the most skyscrapers continue to call in travellers. Famous and miraculous architectural structures, charm of vast and mosaic landscapes, lifestyles of ethnic minorities, and history of dynasties are most attraction to foreigners. The unique architectural beauty of the traditional dynastic structures and modern, glass and steel skyscrapers in different Chinese cities make the foreigners wonder if the East Asian nation is pursuing development or performing miracles. The blend of traditional Chinese and modern western archeological designs of every structure portrays the perception of the Chinese to embrace the excellence of the time beside remaining attached to their roots. It shows that the Chinese have been performing miraculous development and yet they are never oblivious of their origins.
The well-managed and efficient transportation system and traffic management of the Chinese cities have impressed me a lot. The employment of modern technologies, techniques and high speed means of transportation in different cities have really made the life very smooth and easier in China. Like many other visitors, I have fallen in love with China for its historic and eye-enticing sites and biodiversity. Wherever I have visited, astonishing presence of modern, medieval and classical architectures all over have held me spellbound and I couldn't take my eyes off them. I have kept my eyes glued to natural and archeological exquisiteness of China. I have been mesmerized and overwhelmed by the glamour of China while walking through its green lanes and avenues. How far my eyes can see, I have tried to cast my sight over the magnificence of China scattered all around. Security is the number one issue for everyone in any place and China has seemed to me to be the safest and securest country in the world. I have so far found no armed members of law-enforcing agencies on the streets of the country except for any special occasions, which really speaks volumes for how much peaceful and law-abiding the Chinese are. China is such a country where there is no fear for any kind of insecurity including thievery. No matter how deep the night is, anyone can go anywhere safely and nobody will face the slightest sort of abuse or harassment.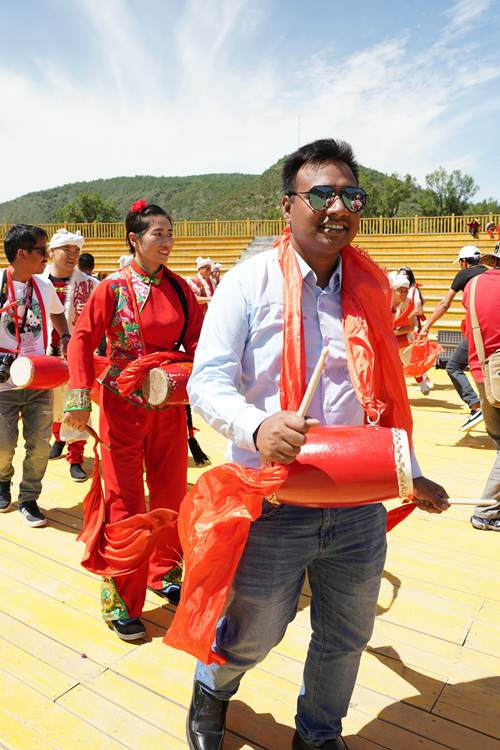 As mentioned before, I have been privileged to visit many cities of China. If I would like to write about every place, a brief article is not enough. That's why I have suppressed my desire to draw broader descriptions of China I have seen during the last nine months. However, I must love to briefly describe my experience of some sites that have set rare examples for humankind. The Kubuqi Desert has been a big surprise to me. Because China has been a role model for the world by successfully turning parts of the desert into an oasis. In implementing the desertification control project in the heart of the Kubuqi Desert, China has created patches of oases by artificial planting, natural restoration, aerial forage grass seeding and other afforestation methods, putting an end to desertification and sandstorms in the area. This tiny patch of oasis is preserved for the purpose of creating spectacular scenery where sand dunes meet the oasis, becoming an ideal place for tourists to experience deserts and oasis ecological environment. As a result, the Kubuqi Desert has been drawing a huge number of tourists from home and abroad. The Kubuqi model has gained ground around the world and is now being introduced into countries and regions along the Belt and Road as well as other parts of the world.
My visit to Yangzhou in Jiangsu province was full of joy, unforgettable memories and experiences as the brief trip took me to close proximity to nature and history of China, the birthplace of one of the ancient civilizations on the earth. I have been overwhelmed with the scenic spots with traditional features of Yangzhou, a historic and cultural place better known as the first city with most canals. The pleasing landscapes, teeming culture, delicious cuisines of the city has mesmerized me and I have termed the city as a hidden gem and paradise of China. The visit has really brought opportunities to me to behold the splendour of pastoral beauty of the second largest economy of the world and I have quenched my thirst for witnessing rural magnificence of the East Asian nation.
I was also privileged to have been to the Binhai New Area of Tianjin, one of the largest metropolitan cities of China which is just about 135km away from its capital Beijing. During the trip, I could witness how the prudent leadership of China has been transforming an undeveloped area to a modern city from scratch. As many development projects of the city are still under construction and some are set to go into operation, I could easily realize how the city has undergone a radical transformation in a span of a few years. I have also basked in natural, architectural, historical and cultural beauty of China in different charming spots of the major port city in northern China. Among them, Tianjin Binhai Zhongguancun Science Park, National Maritime Museum, X Future Restaurant, the China Singapore Friendship Library, Tianjin International Cruise Homeport, Tianjin Dongjiang Bay Beach, and Binhai Cultural Center are most attractive and lovely places that have made the trip unforgettable.
Apart from basking in the beauty of China, I have sampled different traditional Chinese dishes at posh restaurants of the second largest economy of the world. As I could grasp the opportunity to sample the taste of different mouth-watering dishes of Chinese cuisine, my stay in China has taken me on a gastronomic exploration of food and culture of the East Asian nation. My experiences have led me to the conclusion that the Chinese have no equal when it comes to treat taste buds with the culinary delights. Though ten months are no way a long period of time to explore and know a vast country like China, my days in China were full of enjoyment and unforgettable memories that will be treasured in my heart forever.
Finally, my endeavor to describe China will remain incomplete unless I mention hardworking, patient, humble, hospitable and ever-smiling Chinese people I met every day. Alongside with their prudent leadership, they have been playing major roles in keeping their country moving forwards. I, therefore, want to reiterate that I have really fallen in love with China and its great people.
The article was first published at the China in My Pen, the souvenir magazine of the Beijing International Chinese College (BICC) for the China International Press Communication Center (CIPCC) programme 2019.
The writer is the diplomatic correspondent of the Daily Sun, a leading national English broadsheet daily of Bangladesh. He is now based in Beijing.