On January 9, foreign media journalists who participated"Perceive China's Ice City"- Foreign Journalists Tour of Harbin 2020 entered Yabuli Ski Resort and started the passionate "snow journey".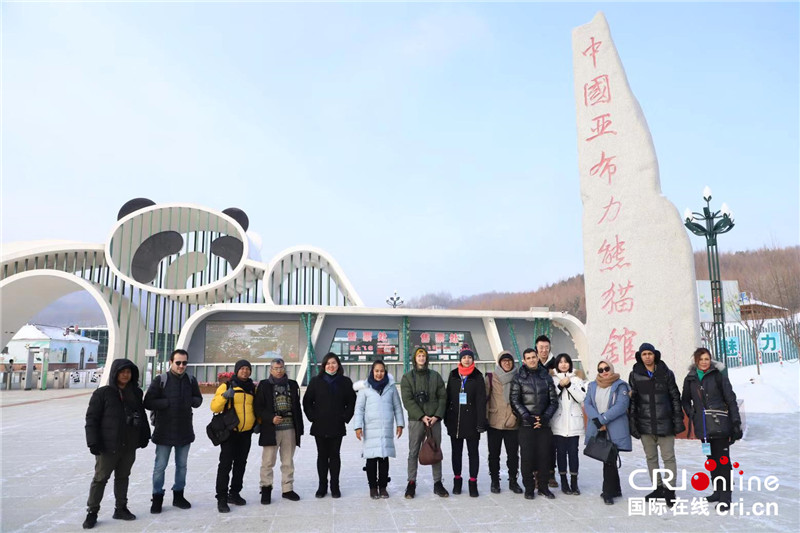 Members of the foreign media reporters group took a group photo in front of Yabuli Panda House [photo by Lv Yan]
At Yabuli Sunshine Resort , foreign media journalists learned the correct skiing posture, mastered the basic skills and protective measures after weightlessness with the help of the instructor, and started a fun skiing experience on the ski resort.
Indonesian Time magazine invited photographer Hariandi Hafid , said: "it's so beautiful! This is my first time skiing! I think it's great! If I have opportunity, I will ski here again!"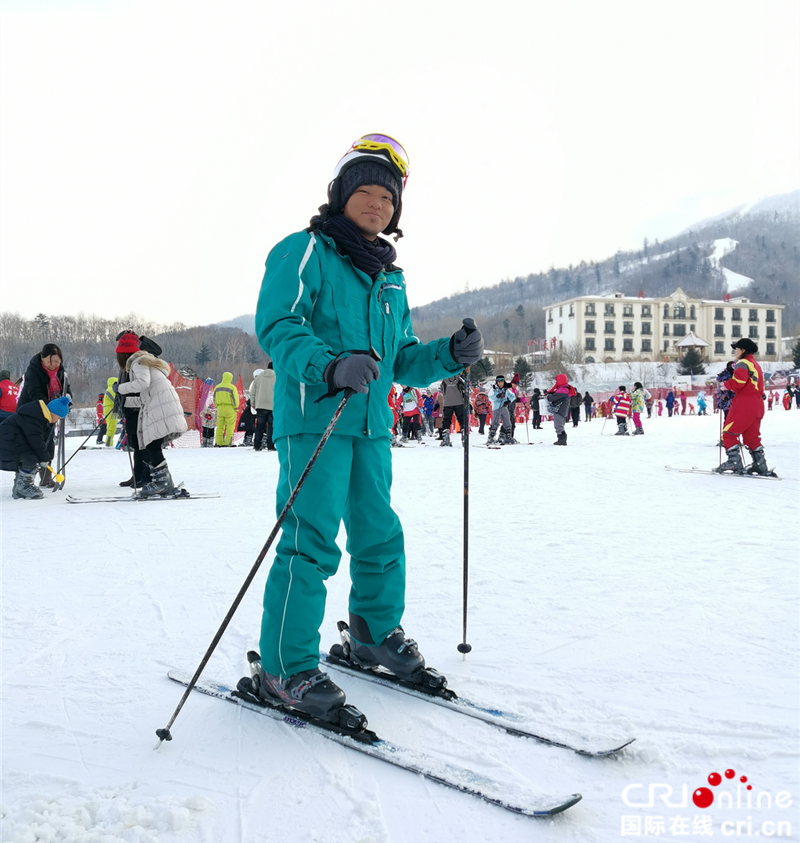 Indonesian Time magazine invited photographer Hariandi Hafid to experience skiing [photo by Kang Wanying]
When visiting Yabli Panda House, foreign media reporters were attracted pandas Sijia and Youyou; At Yabuli forest Hot Spring Hotel, the hot spring in the cold region is a surprise to foreign media reporters . The beauty of the top of the big Guokui mountain made foreign media reporters linger. Taking photos, recording videos, interviewing tourists... foreign media reporters record Yabuli's beauty in their own way.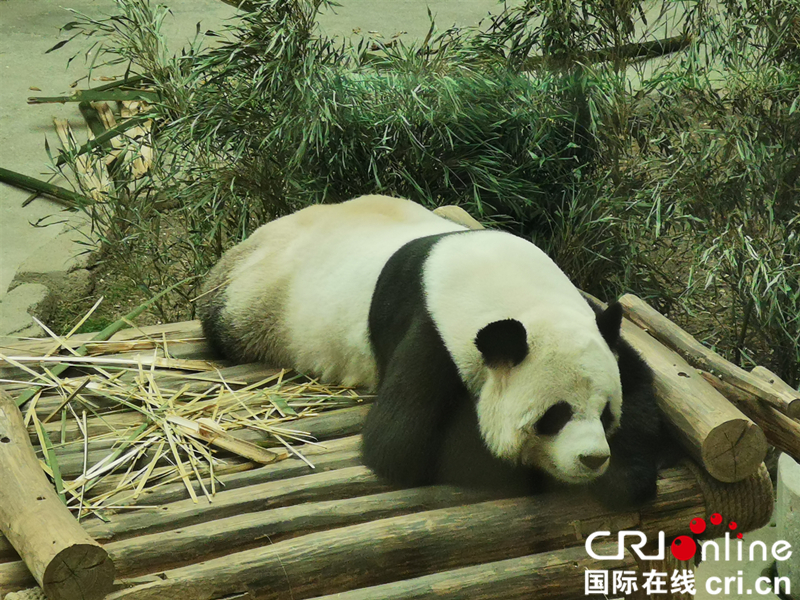 Panda Sijia [photo by Kang Wanying]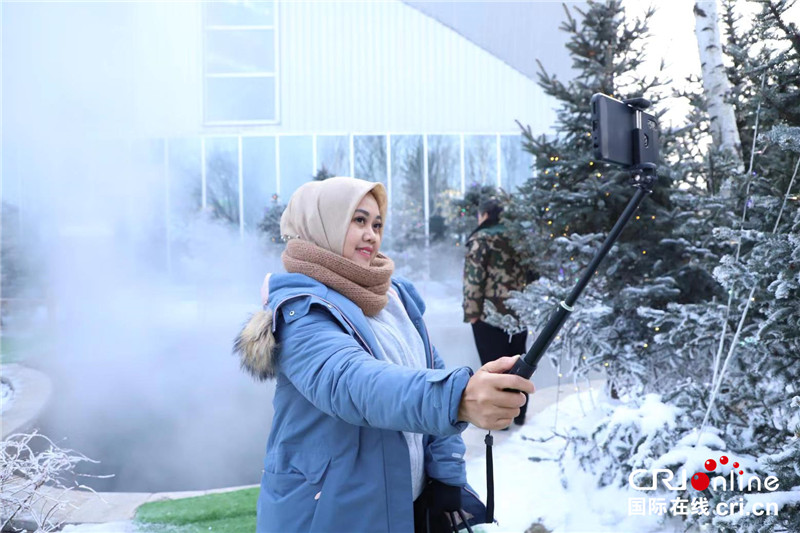 Krisanti, editor-in-chief of radio Elshinta, Indonesia, takes a photo in front of the hot spring in Yabuli forest [photo by Lv Yan]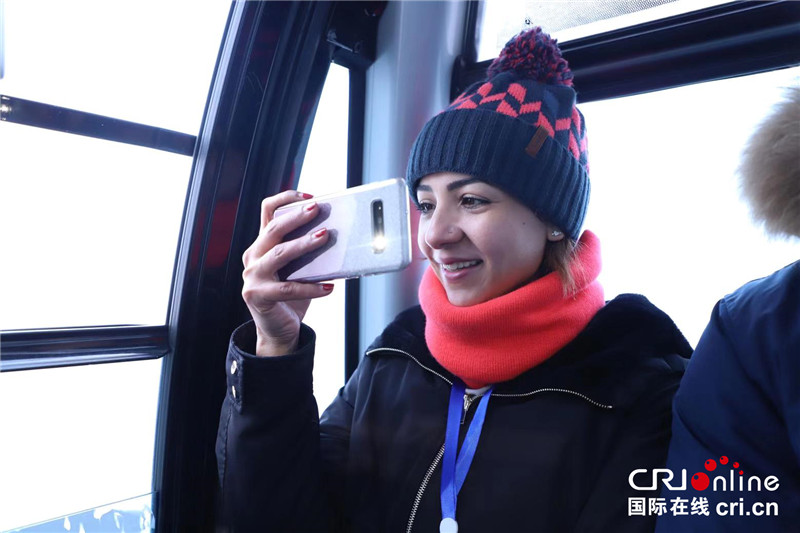 Taboubi Marwa, a journalist from Dubai's Arab satellite TV news center, took a photo on the cable car [photo by Lv Yan]
At present, Yabuli Ski Resort is making comprehensive planning according to high standards, developing ski resorts with four seasons of touring, constantly enriching and improving the business model of the resort, improving the service quality, and beautifying Longjiang ice and snow tourism.