On February 2, 2020, following the requirement of the joint prevention and control work mechanism of the pneumonia caused by the Novel Coronavirus (2019-nCoV) for transporting emergency medical teams and the deployment of Chongqing Municipal People's Government and the Civil Aviation Administration of China, China Express Airlines flight G59001 left for Wuhan from Chongqing Jiangbei International Airport, carrying 119 medical staff from Chongqing and 4.75 tons of supplies.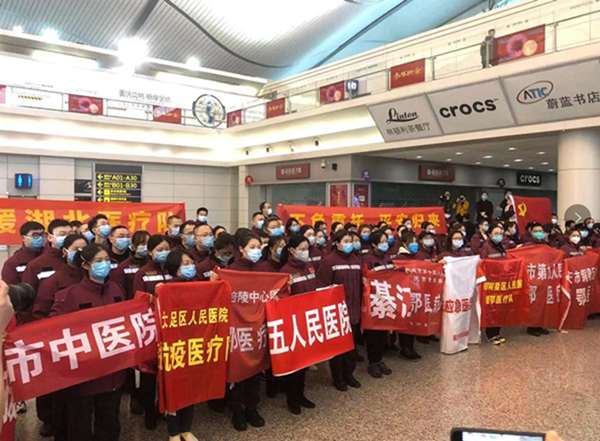 Medical staff from Chongqing hospitals gathered at the terminal of Chongqing Jiangbei International Airport. [photo/ Zhan Jian]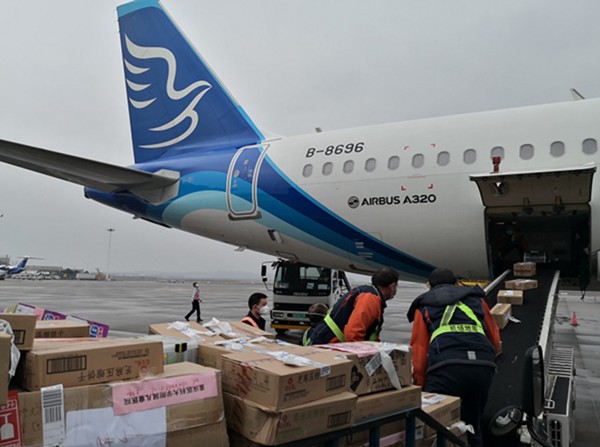 Ground service staff in Chongqing Jiangbei International Airport carried supplies. [photo/ Zhan Jian]
The aircrew in flight G59001 from Chongqing to Wuhan will be subject to up to 14 days of mandatory quarantine after transporting medical staff and supplies.