As the bustling business district of Chengdu, Jinjiang District relies on the 100-billion-yuan commercial district of Chunxi Road, where high-end hotel brands and large-scale commercial complexes gather. Commercial centers such as IFS and Sino-Ocean Taikoo Li Chengdu bring tourists a one-stop experience of shopping and leisure.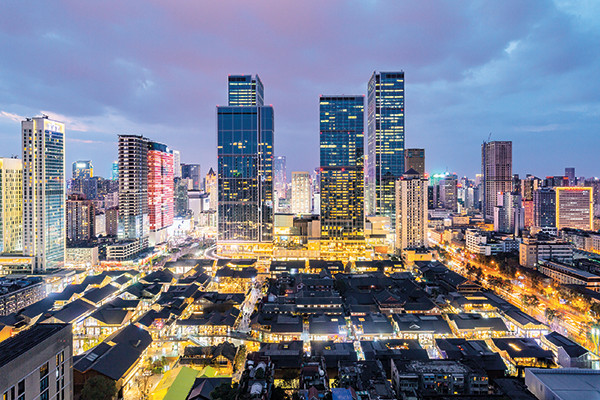 Chunxi Road Commercial District [Photo via the Media Convergence Center of Jinjiang District]
In recent years, the diversified consumption scenes and strong brand aggregation in Chengdu Jinjiang District have continuously improved its brand attraction and international influence. The data shows that in the first half of 2022, a total of 90 first stores have been located in Jinjiang District, and the total number of first stores and the number of international first stores rank first in the city.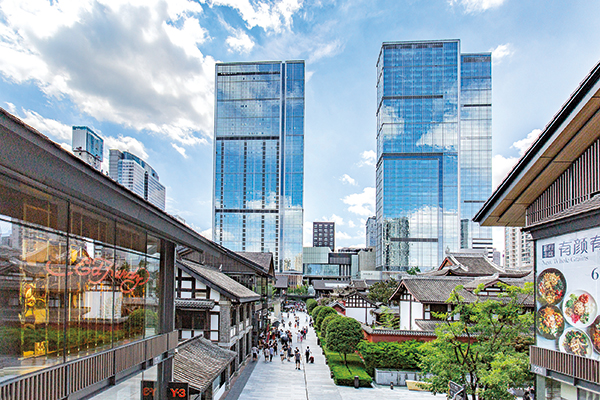 Sino-Ocean Taikoo Li [Photo via the Media Convergence Center of Jinjiang District]
It is understood that Chengdu Jinjiang District has introduced 429 first stores of various types, ranking first in Chengdu, gathering 74 international first-line brands, 643 international well-known brands, and cultivating 52 sales champions. The degree of brand concentration and the number of flagship stores lead the country.
New types of consumption scenarios have emerged one after another, personalized consumption experience has been continuously upgraded, and the "first store economy" continues to stimulate new consumption momentum, becoming the "traffic code" that empowers urban commerce. Since 2022, more than 100 flagship stores, experience stores, and concept stores have opened in Jinjiang District, making the first store in Jinjiang District have more and more types of brands and more diverse forms. The "first store economy" is showing the development trend of high-end brands and full-scenario business formats.