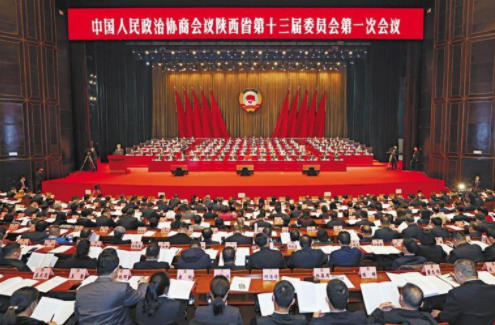 First Session of 13th Shaanxi Provincial Committee of the CPPC
On the morning of January 11, 2023, the first session of the 13th Shaanxi Provincial Committee of the Chinese People's Political Consultative Conference (CPPCC) was held in Xi'an. Xu Xinrong, the Chairman of the 12th CPPCC Shaanxi Provincial Committee, delivered a report on behalf of the Standing Committee.
According to the report, the next five years will be vital for ensuring the necessary foundation is in place for the construction of an all-round modern socialist state as well as for writing a new chapter in the high-quality development of Shaanxi Province. The 13th CPPCC Shaanxi Provincial Committee is intent upon following Xi Jinping Thought on Socialism with Chinese Characteristics for a New Era, putting the spirit of the 20th CPC National Congress into practice and tirelessly implementing the guidance imparted by General Secretary Xi Jinping during his visit to Shaanxi and the 14th Shaanxi Provincial Party Congress. Furthermore, the committee is dedicated to seeing the system of multi-party cooperation and political consultation led by the Communist Party of China (CPC) brought to full fruition and intent upon integrating Party leadership, a united front, and consultative democracy in a dynamic manner to harness the possibilities that arise from combining democracy and unity alongside the mechanism for encouraging advice and building consensus. What's more, the committee has been working to enhance ideological leadership as it seeks breakthroughs in establishing a more effective political advisory body. These improvements in self-development promise to make a great contribution to the new journey of modernization in China and the high-quality development underway in the province.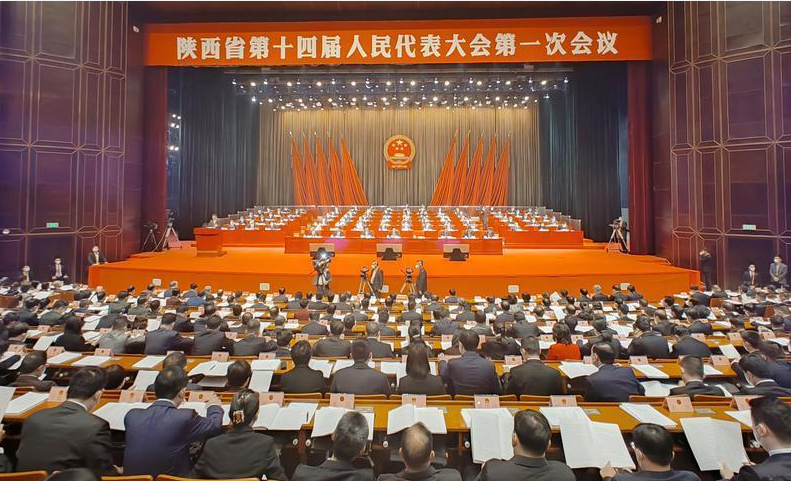 First Session of the 14th People's Congress of Shaanxi
On the morning of January 12, 2023, the first session of the 14th People's Congress of Shaanxi was held in Xi'an. Zhao Gang, the Acting Governor of Shaanxi Province, addressed the Congress with a report on the work of the government.
According to the report, Shaanxi has placed special emphasis on high-quality development and on deepening reform and opening up in an integrated manner to foster a more confident market for 2023. To this end, the province has made a point of integrating the strategy for boosting domestic demand with the support of supply-side structural reform, of focusing on making the energy industry more competitive while strengthening technological innovation, and of sparing no effort to ensure continued economic development so as to safeguard the bottom line. Likewise, the province will seek to stabilize economic growth, employment, and prices to forestall challenges and defuse major risks while focusing on developing the economy in individual counties and the private, open, and digital economies, supporting overall economic growth to improve development quality in a reasonable fashion.