Recently, Li Bai's hometown cultural tourism festival was held in Jiangyou City, Sichuan Province. In a series of exciting activities, the world's first "Young Li Bai Digital Human" officially made its first appearance, becoming a highlight of this tourism festival. "Young Li Bai Digital Human" brings an unforgettable cultural feast for guests and tourists with its unique image and rich interactivity.
Jiangyou is an inspiring place producing outstanding and talented people and it is like teenagers, who have a strong sense of justice and are ready to help the weak. "Young Li Bai Digital Human" is a super realistic digital human image with high-tech content jointly created by Jiangyou City and relevant enterprises and experts. This image uses modern digital technology to artistically reproduce the life of Li Bai as a young man, presenting a young Li Bai image full of immortality and poetry.
At the release ceremony, the "Young Li Bai Digital Human" performed a wonderful poetry recitation performance, not only accurately restoring Li Bai's style and charm, but also integrating modern elements into it, demonstrating the charm of the integration of traditional Chinese culture and modern technology. In addition, the "Young Li Bai Digital Human" also incarnates as the "Jiangyou City Cultural Promotion Ambassador", promoting the rich cultural and tourism resources of Mianyang City to the audience present. In the future, it will also deeply participate in Jiangyou Culture and Tourism, urban public services, and other work, injecting new momentum into the development of Li Bai culture and Jiangyou Culture and Tourism economy.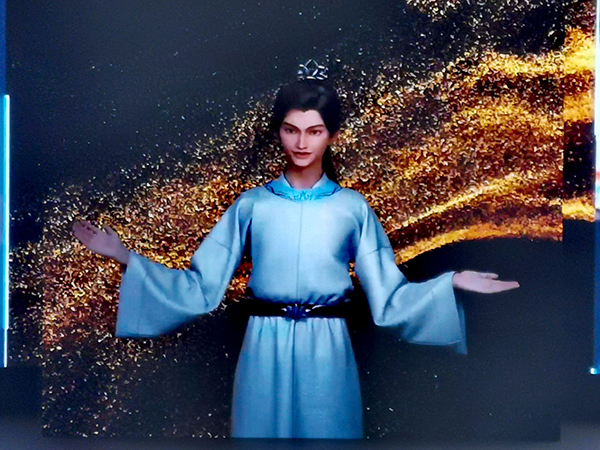 "Young Li Bai Digital Human" made its first appearance [Photo by Yaoxiang Shen]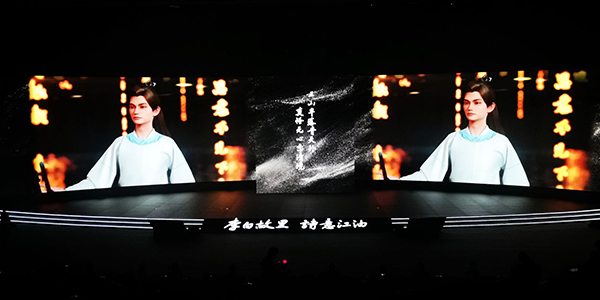 "Young Li Bai Digital Human" made its first appearance [Photo by Yaoxiang Shen]