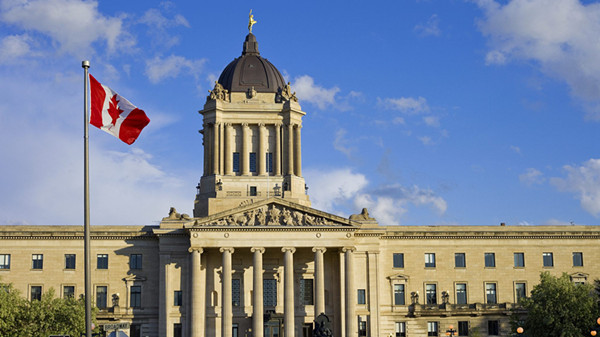 Huawei CFO Meng Wanzhou was granted bail by the high court of the Canadian province of British Columbia on Tuesday. The bail was made subject to a guarantee of 10 million Canadian dollars (7.5 million U.S. dollars), seven million Canadian dollars (5.2 million U.S. dollars) of which is in cash, and three million U.S. dollars (2.3 million U.S. dollars) in property, plus five bailsmen.
It's undoubtedly a relief for both Meng herself and for her family, as well as her company and the Chinese people. It is a proper and commendable move by the Canadian side, a step in the right direction towards resolving the whole issue.
However, there's still a long way to go before Ms. Meng gains her freedom. The U.S. side could request extradition before January 8th next year, before Meng is next due in court on February 6th.
If extradited to the U.S. and found guilty, she could face up to 30 years in prison.
Huawei entered the Canadian market in 2008. As local media has reported, there has been no record of lawbreaking by Huawei in Canada. Rather, the Chinese company has set up research and development centers in Ottawa, Toronto and Waterloo, creating more than 500 local jobs. Huawei is also a sponsor of the country's highest-rated TV program "Hockey Night in Canada."
Canada is well known as a peace-loving country. It now, however, "enforces the law" on behalf of the United States, which is absurd and hard to understand. This unwise act will bring about consequences to Canada, unless it releases Ms. Meng as soon as possible.
Without a doubt, Canada's rush to arrest Ms. Meng has done damage to Sino-Canadian ties, which will affect or even cost the country's efforts to expand its exports to China and to attract more Chinese tourists. This is the most direct harm the issue does to Canada. Meanwhile, the image of the country will be damaged in the eyes of the Chinese people. It is high time then for the Canadian side to size up the situation and takes effective measures to avoid causing unnecessary troubles for its relationship with China. Canada does not have to set a trap for itself.
A number of Western countries have long been hostile to Huawei, claiming that there's a close tie between the company and the Chinese government, based on its founder being a veteran from the Chinese military. For this, Huawei became the most censured multinational enterprise. But the detractors have never provided any hard evidence of wrongdoing by Huawei. This, the Canadian side needs to be very clear about.
Such groundless accusations show that Huawei has nothing to hide, and the countries involved are simply worried about its rapid growth.
The coverage in the world's major media has been consistent in attributing the detention of Meng Wanzhou to a certain number of countries' attempt to block the rise of Huawei and the progress of China's science and technology industry. Evidently, this exposes an ulterior motive of these countries.
It is impossible for Canada not to be aware of this background. However, Ottawa still chooses to play along, ignoring its own sovereignty and the Sino-Canadian ties, and openly detaining a Chinese citizen. China has no choice but to respond in a proactive and self-defensive way in order to maintain a balanced Sino-Canadian relationship and a fair multilateral system. The Chinese people are prepared and the Canadian side is advised not to cherish any unrealistic and wishful thinking.
For many times, the United States has applied its domestic law and taken so-called "legal measures" against individual executives of foreign companies, including freezing their property. There will be a slew of negative impact generated by Canada's rash performance as a U.S. hatchet man by detaining the Huawei executive. One of the negative impacts is that it will create panic among multinational executives. The unasked question here is: if a country started to kidnap individuals related to certain companies for political reasons, might I be the next target? A Chinese businesswoman has been kidnapped. Will it happen to business executives of other countries? Canada's move is extremely irresponsible. Does it still offer a favorable environment for free investment and trade?
In order to prevent the Meng Wanzhou incident from causing more harm to China-Canada relations, to safeguard international fairness and justice, and to ensure a safe global trading environment, Canada needs to weigh matters carefully. We hope it will be able to correct its erroneous act promptly, make more contributions to multilateralism and free trade, win global respect and trust, and not be an accomplice to unilateralism and long-arm jurisdiction.
It would be a wise decision to release Meng Wanzhou at the earliest possible date. The world is watching Canada.