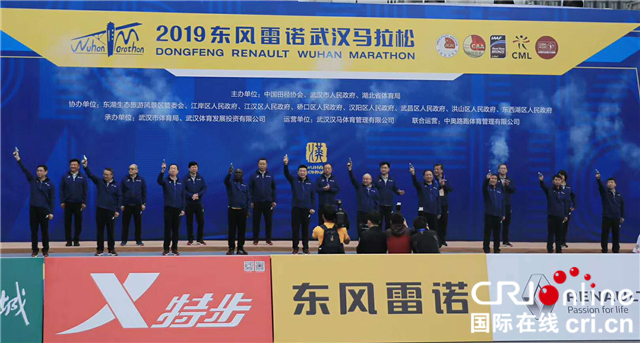 Officials are firing shots for 2019 Wuhan Marathon. (photo/ Zhang Yongliang)
At 7:30 a.m. of April 14th, 2019, about 24,000 players gathered at Jiang'an district of Wuhan, Hubei province and 2019 Wuhan Marathon officially started after firing shots.
In October, 2019, the 7th CISM will be hold in Wuhan. In order to showing images and cultures of the CISM, Wuhan CISM Executive Committee formed a square formation to take a lead of the running before the marathon. The square formation consisted of 13 representatives of Wuhan CISM Executive Committee, 7 CISM venue constructors, 4 representative volunteers and over 20 professional dancers. And there were two who worn doll costumes in the image of the CISM mascot Bingbing, making a warm and enthusiastic atmosphere at the starting point of Wuhan Marathon.
Wuhan Marathon Committee issued, 2019 Wuhan Marathon had 155,093 applicants, becoming a municipal Marathon event with the largest numbers of participants in China. There were 1063 foreign players from 36 countries and regions including Britain, the United States, France, Kenya and others. In addition, 2019 Wuhan Marathon was also an event with the highest level of elite athletes than ever before.
After heated competitions, Andrew Ben Kimtai from Kenya won the full marathon men's champion at the grade of 2:10:05, while the Chinese player Dong Guojian won the fourth prize in International group and the first prize in domestic group at 2:12:34 and the Chinese college student Yin Xiaoyu, who was the first time to participate in Wuhan Marathon, won the half marathon women's champion.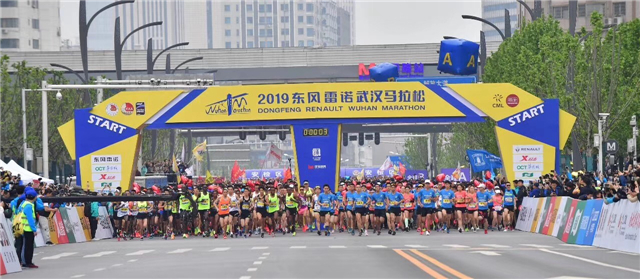 2019 WUhan Marathon started. (photo/ Publicity Department of Wuhan CISM Executive Committee)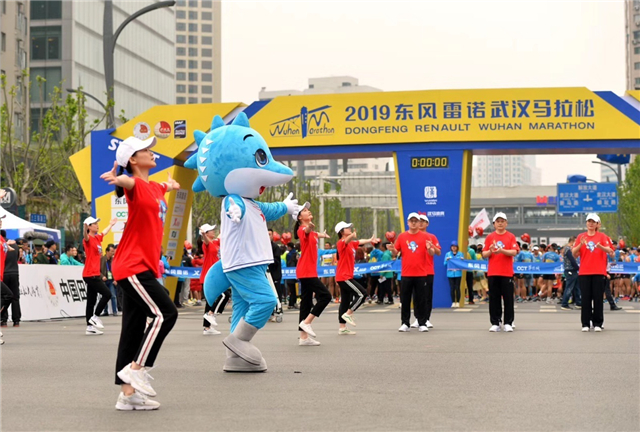 The CISM square formation is performing at the starting point. (photo/ Publicity Department of Wuhan CISM Executive Committee)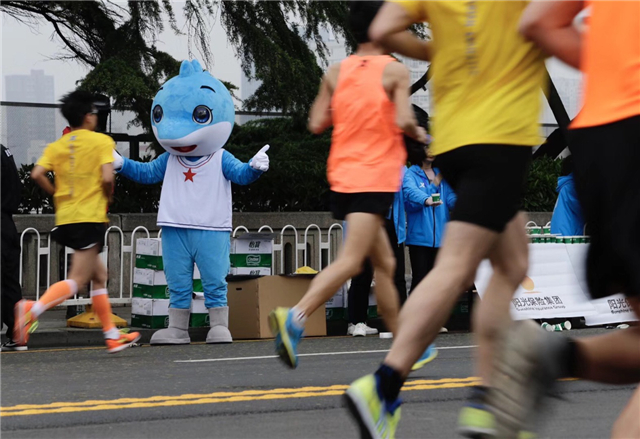 The CISM mascot Bingbing is cheering up for the players. (photo/ Publicity Department of Wuhan CISM Executive Committee)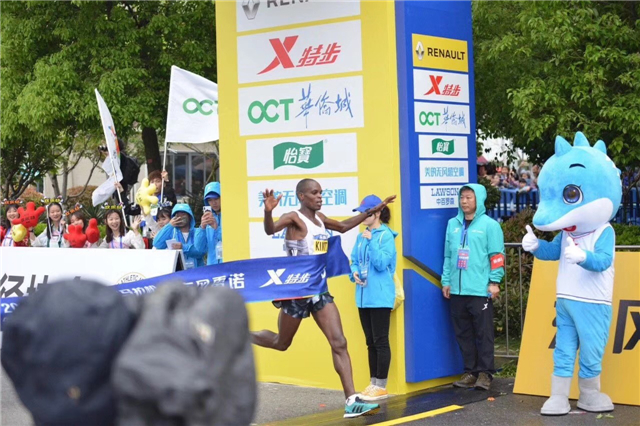 The CISM mascot Bingbing is welcoming the players at the ending point. (photo/ Publicity Department of Wuhan CISM Executive Committee)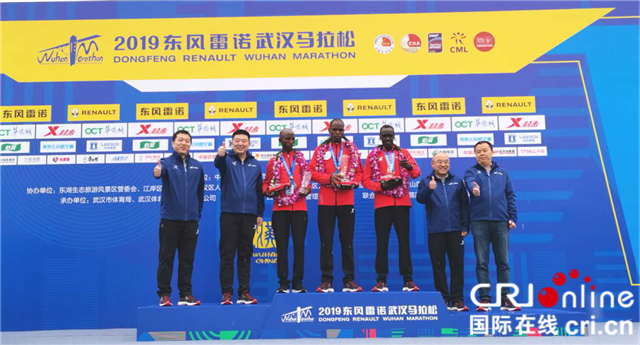 The awarding ceremony of Men's group in 2019 Wuhan Marathon (photo/ Zhang Yongliang)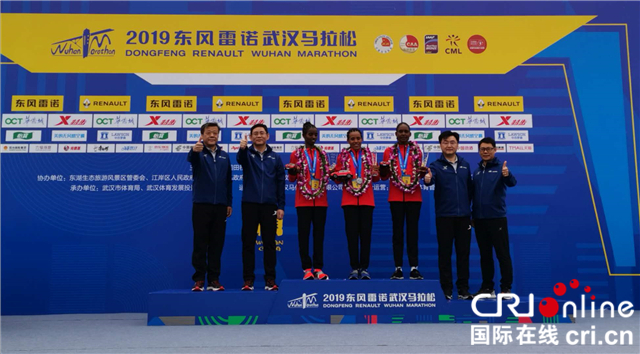 The awarding ceremony of Women's group in 2019 Wuhan Marathon (photo/ Zhang Yongliang)