Beijing extends iconic Wangfujing pedestrian street
|
Xinhua
|
Published:2019-12-24 14:11:23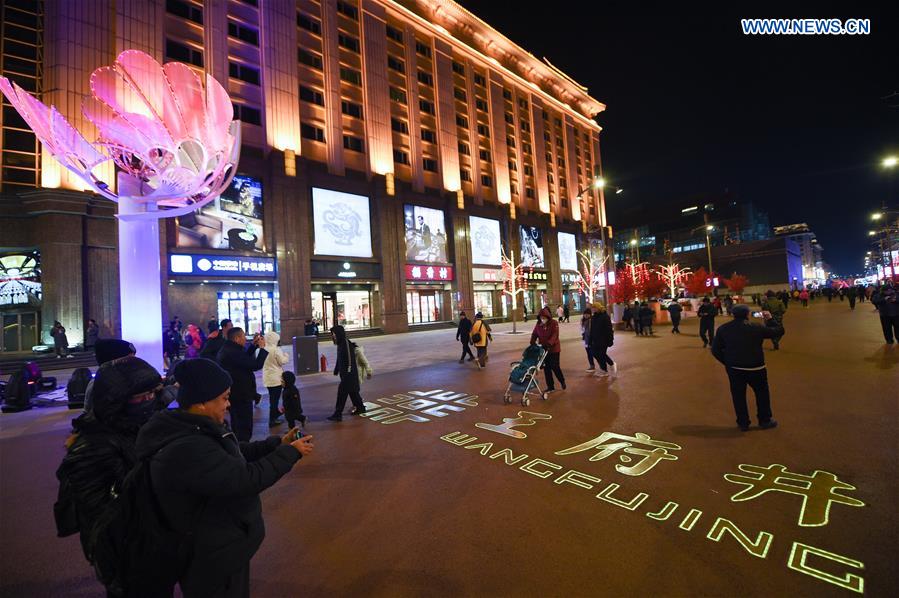 Citizens and tourists visit the newly-opened northern extension of Wangfujing pedestrian street in Beijing, capital of China, Dec. 20, 2019. Beijing's Wangfujing pedestrian street, an iconic commercial zone and tourist attraction more than a century old, opened its 344-meter extended section northward on Friday as scheduled. Wangfujing pedestrian street is now 892 meters long, covering two out of the four sections of the 1,818-meter-long Wangfujing Street. (Xinhua/Ju Huanzong)
BEIJING, Dec. 20 (Xinhua) -- Beijing's Wangfujing pedestrian street, an iconic commercial zone and tourist attraction more than a century old, opened its 344-meter extended section northward on Friday as scheduled.
Wangfujing pedestrian street is now 892 meters long, covering two out of the four sections of the 1,818-meter-long Wangfujing Street.
The extension is a step toward building an integrated street block of cultural, commercial and tourist elements, said the Wangfujing region's management office, noting that the upgrading of businesses in the zone will soon be rolled out.
Over the past few years, Wangfujing has witnessed an influx of flagship stores of major global brands, with a sports fashion store cluster taking shape in the northern extension, the office said.